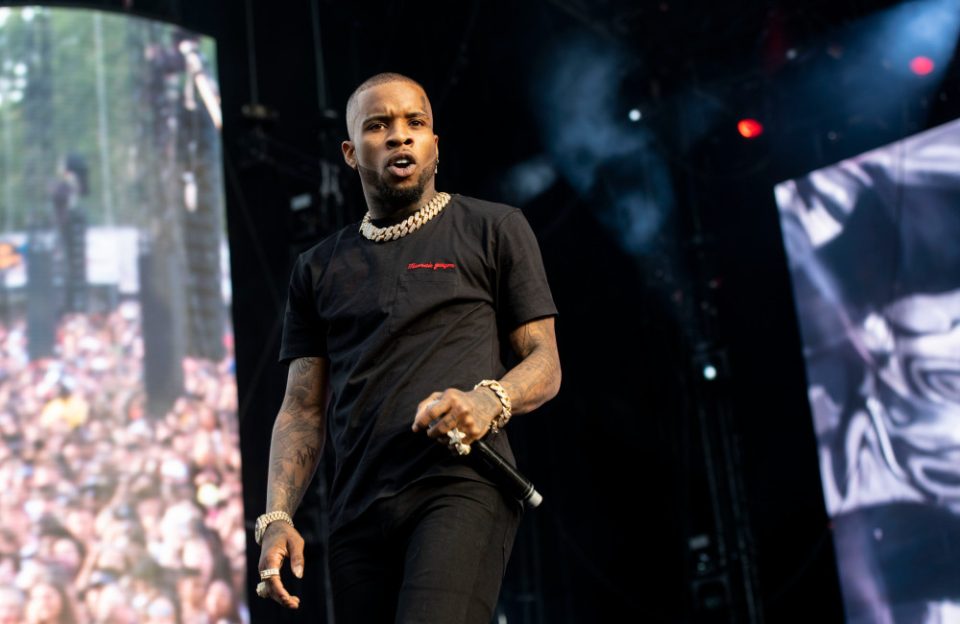 Tory Lanez, the prolific producer who was found guilty of firing the gunshots that injured music maven Megan Thee Stallion, is reportedly fearing for his life inside of the state prison.
Lanez, 31, who was born in Canada as Daystar Peterson, has been transferred to the North Kern State Prison in Delano, California, a 120-mile trek north of Los Angeles. It is here that the artist will serve some of his 10-year sentence, sans time already served since he was remanded to jail before and during the trial.
"TMZ" has reported that he's being held in "administrative segregation" because of his celebrity status. 
Also, Lanez has to be "escorted to the showers where he bathes by himself," Page Six reports, adding, "if he chooses to spend time in the yard, he'll be the only one in the fenced-off area."
"He stands in at 5-foot-3, so his size is definitely a setback," Page Six reports. "He is housed with real hardcore criminals, murderers. So he is really hoping that his lawyers will be able to continue to fight for his freedom while still maintaining his innocence. The whole thing is a mess." 
Officials will move Lanez to another prison when it is decided where he will serve out the remainder of his time. The sentence was based on the jury finding Lanez guilty on three felony charges in December 2022: assault with a semi-automatic firearm; carrying a loaded, unregistered firearm in a vehicle; and discharging a firearm with gross negligence.
Meanwhile, Lanez's family members remain in consistent contact with him.
"His family is concerned for him as well, especially his dad. He has been in contact with his family, and they are all trying to keep his spirits up," Page Six reports. 
"He definitely had his moments where he has teared up," and he is "realizing who his real friends are."