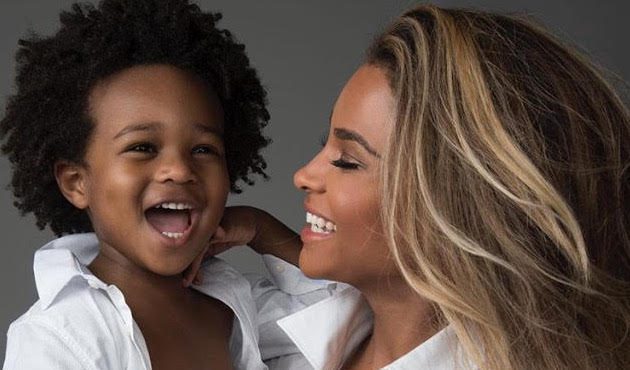 Future vs. Ciara: This has to end
There has been beef between Ciara and Future fans ever since the former super couple split back in early 2015. Future's fans seem to feel that he made Ciara relevant again and is now more successful than her. Truth be told, their accolades and resumes don't compare. The only thing they have in common is that they share a beautiful child named Future Zahir Wilburn.
The worst part of this fan beef is that it seems to largely stem from Ciara's ability to move on so quickly from the rapper. She married Russell Wilson on July 6, 2016, and is currently expecting a child with the Seattle Seahawks quarterback. Future's fans feel every move Ciara makes is tied to making Future jealous somehow.
Based on many of Future's songs, his core fans likely have a certain mentality when it comes to relationships. One of the rapper's most iconic lines directly confirms his beliefs on relationships. In "Low Life" featuring The Weeknd, he raps "If she catch me cheating, I will never tell her sorry." Ouch!
Many men suffer from the stigma of feeling uncomfortable when women are more successful in relationships. The stigma becomes increasingly worse when a woman can do it without a previous partner.
The people bashing Ciara and her newfound happiness are stuck in a "low life" mentality. Someone's come up doesn't have to mean someone else's demise.
While the rapper's fans will argue that he's on top of the music game, they will also have to admit that Ciara is booking endorsements, dazzling on magazine covers/spreads and slaying red carpets — all while being pregnant. At the top of the year, the singer also announced a new record deal with Warner Bros. Records. She has a career that now spans well over a decade.
Men have to be secure enough to appreciate when a woman achieves success regardless of where they are in their career or personal lives. Supporting Future doesn't have to mean you hate when his ex wins.
Ciara and Future have seemingly settled all their legal and personal issues with one another. Holding on to this defunct relationship serves no purpose. Being confident that both careers can thrive separately should be the common goal of the fans.