Most, if not all of being healthy is about what you eat. While Jada Pinkett Smith has admitted that she can't cook, she does bakes cakes and cookies for Will and the kids. When it comes to filling her plate, though, she chooses super foods.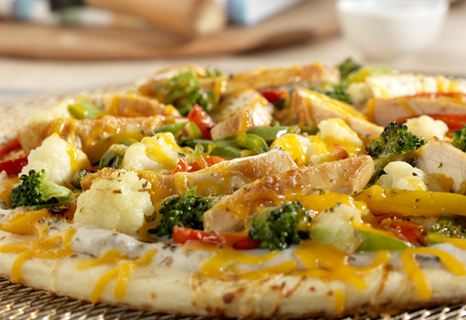 Jada sticks to a high protein diet, incorporating a lot of vegetables and chicken into her diet.  Her favorite breakfast is steel-cut oatmeal with sauteed kale, grilled chicken and sesame seeds.
For lunch, she usually opts for fish paired with a green salad, while her family's favorite snack is apples and peanut butter.
Although Jada Pinkett Smith does maintain a healthy diet, her "happy foods" are pizza and french fries.  Her favorite pizza toppings are veggies and chicken (always think protein!)