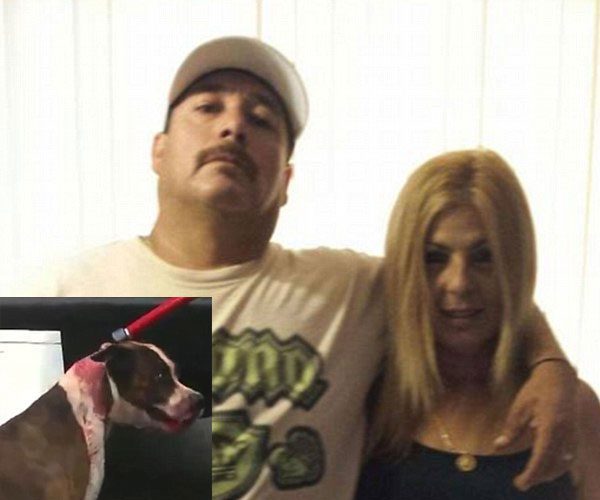 People like to put their pets in cute outfits around the holiday season and take family photos. But what happened to one Florida family and their pitbull should be a lesson that some dogs just don't like ugly Christmas sweaters either. A pitbull named Scarface really hated the ugly Christmas sweater his owners were trying to put on him. Brenda Guerrero, 52, from Tampa, Florida, was in her backyard when the pitbull bit down on her arm. Her husband came running out to check on her. When Ismael Guerrero, 46, tried to pull the pitbull off his wife, the animal then began attacking him.
The couple's son Antoine Harris, 22, ran out and stabbed the dog in the neck and head as the family fled back into the house and called animal control. Tampa police and Hillsborough County Animal Control arrived and shot the dog with a tranquilizer dart but Scarface seemed unfazed and was able to enter the house. It was then that a police officer used his taser on Scarface but like the character played by Al Pacino in the classic movie Scarface, the dog still didn't go down. Police stated that the animal somehow was able to get the taser prongs off his body and then attacked once more and was hit with a shotgun bean-bag round. The officers were then able to use a catch pole and place a noose around the dog's neck and subdue it.
Both Guerreros were taken to the hospital for their injuries and Brenda Guerrero's injuries are considered serious, but not life-threatening. The dog is currently in the custody of animal control. Neighbors of the Guerreros stated that the dog sometimes got out of its yard and ran free in the neighborhood but never appeared aggressive or harmed anyone.