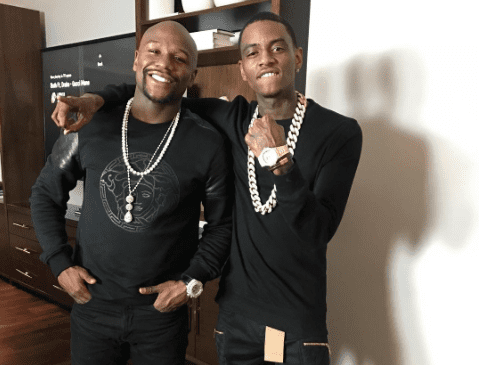 The Soulja Boy and Chris Brown saga continues to reach new levels of weirdness. After a feud  that began on social media, the two have decided to box in a match that will be reportedly be televised on Pay Per View.
Soulja Boy recently shared that he wants to beat Brown to get revenge for Rihanna. In a Twitter post Soulja Boy said, "I was going to chill, but now I'm going to finish this n—. I'm doing it for Rihanna. That was f— up how he beat her a like that."
Soulja Boy also claimed that Rihanna showed interest in him following her domestic violence issue with Brown. In an interview with Hollywood Unlocked, Soulja Boy said that Rihanna visited him on his tour bus. So to make room, he claimed that he made Teyana Taylor leave the bus. Taylor has said that she never went out with Soulja Boy.  Also, Soulja Boy said that he hung out with Rihanna at her hotel and Brown confronted him about the meeting.
Some of Soulja Boy's stories seem to be far-fetched, but it makes for interesting entertainment.
During the interview, Soulja Boy also shared how he became a Bloods gang member and said he used to knock kids out when he was in elementary school.
Floyd Mayweather is reportedly promoting the fight with Soulja Boy and Chris Brown. Other celebrities such as 50 Cent, Mike Tyson, and Adriene Broner have said that they will be a part of the fight in some form or fashion.
A date and location for the fight has yet to be confirmed.