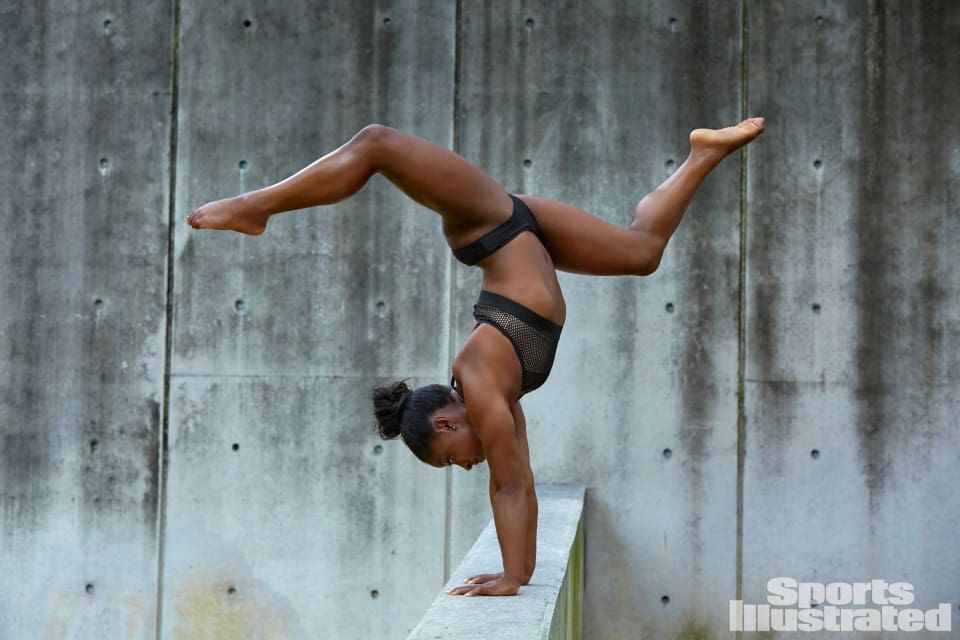 The 2016 Olympic individual all-around, vault and floor gold medalist Simone Biles poses for Sports Illustrated Swimsuit 2017 issue. She is joined by fellow Fab Five teammate Aly Raisman.
"I am thrilled to include the gold medal-winning, U.S. women's gymnasts Aly Raisman and Simone Biles in this year's Swimsuit issue," MJ Day, SI Swimsuit editor says in a statement. "Aly and Simone represent all that is beautiful and strong and inspiring in women today. Women that are not only elite athletes, that are captivating and impressive in their own professional accomplishments (lots and lots of Olympic gold medals between them), but strikingly sexy and beautiful in front of photographer James Macari's lens. I love seeing them shine in an entirely different way in the Swimsuit issue and being able to share these gorgeous and powerful images with the world. These women, their beauty, and what they can achieve know no limits."
The photos were taken at the North Houston Skate Park and The Lillie and Hugh Roy Cullen Sculpture Garden in Houston, Texas.
Five months after turning heads in #Rio, @Simone_Biles and @Aly_Raisman will make their #SISwim debut! pic.twitter.com/YQ8sOZtBrC

— SI Swimsuit (@SI_Swimsuit) January 10, 2017