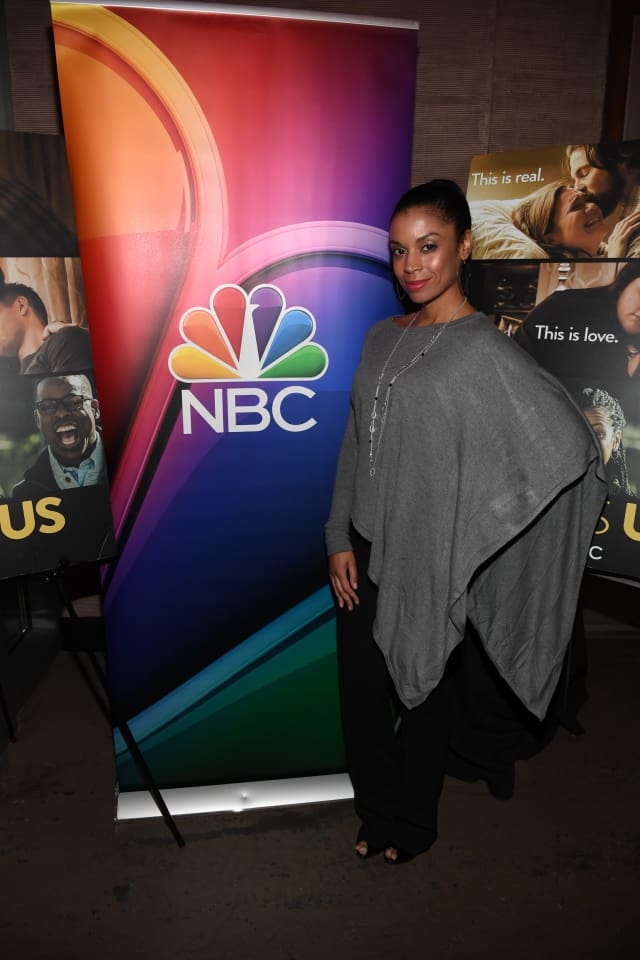 "I did not read the script right away," Susan Kelechi Watson admits.
"I rehearsed a couple of scenes from the script and went in for auditions. It went fine. I went with one casting director and I thought it went pretty well. They called me back for producers. It as funny because I had just gone in for another play that I just bombed. It was horrible. I was so upset and was focused on that. I don't like to do bad. The next week I came back for the producers. They kept holding me for it."
On her birthday, Watson received a call from her agent that they wanted to fly her to LA within a few hours. Yikes! There was no way around it. Her facial appointment had to be canceled because he had to read the script for the show.
"I went home, read the script, fell in love with it and said 'I will be on the plane.'" That decision landed her on NBC's "This is Us," which returns tonight, Jan. 10, 2016 for the second half of season one.
Watson stars as Beth on the new NBC scripted drama that is receiving critical acclaim because it is so relatable and honest.
"This is Us" also stars Mandy Moore ("A Walk to Remember"), Milo Ventimiglia ("Heroes," "Gilmore Girls") and Sterling K. Brown ("The People v. O.J. Simpson: American Crime Story"). The ensembles paths cross and their life stories intertwine in curious ways, we find that several of them share the same birthday and so much more than anyone would expect.
On her character…
"The biggest challenge is not to make Beth like me. I want you to see a real person. I don't want you to see a character. There's a fine line in that. Sometimes you can say, 'I will just do it like me.' I do things like how Sue will do it and the I deconstruct that so that it lives in me in a real way and then I say, 'how would we do it through Beth's eyes?' And how can we make that flow naturally."
She also has a recurring role on the hit NBC drama "The Blacklist," and previously had multi-episode stints on "Third Watch," "NCIS" and "The Following."
Watson graduated from the School of Fine Arts at Howard University in Washington, D.C., and soon thereafter began working on the theater stage. In addition to acting, She is also a writer, singer and dancer, and a first-generation Jamaican-American born in Brooklyn.