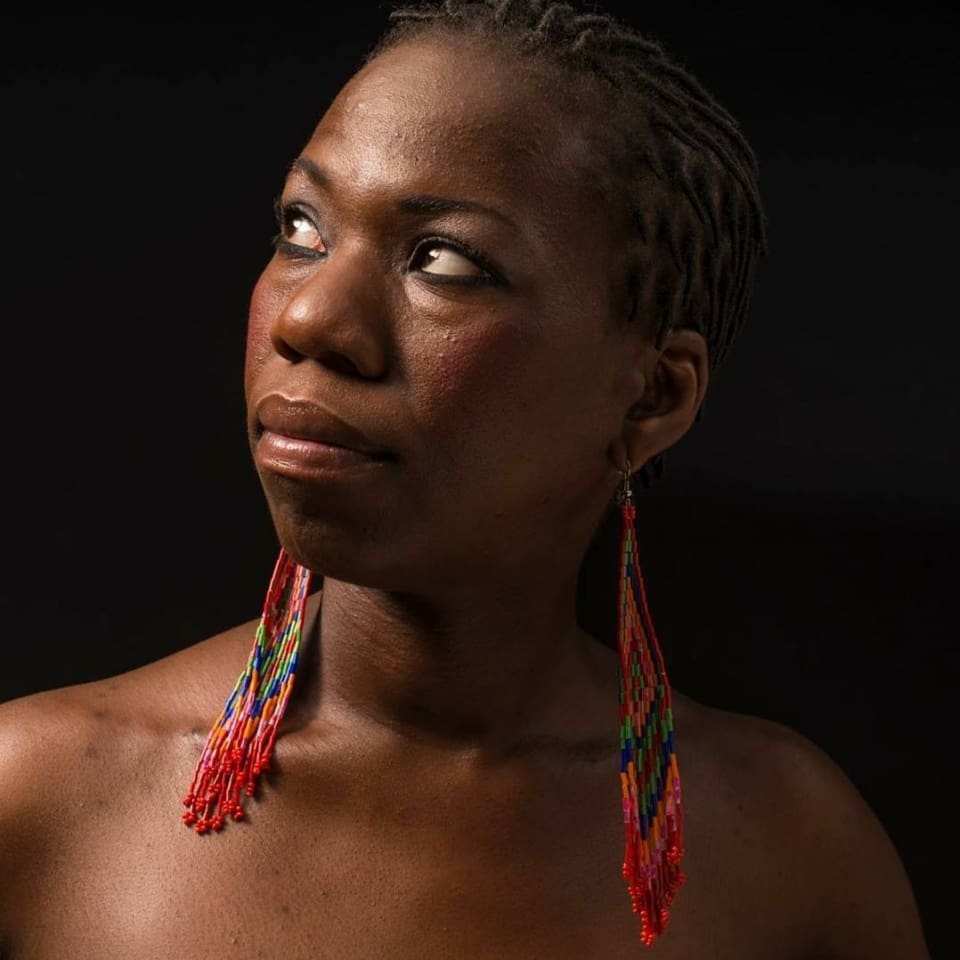 From birth, the stars aligned to create DJ Mel Wonder's destiny. Born Melanie Marlena Jackson, her middle name comes from Marlena Shaw, a jazz singer who is often sampled in hip hop music. Jackson, who resembles Nina Simone, was raised around music, a history that made her future in the industry fate.
Rolling out resumes our Fierce Female DJs of Detroit series with a young, gifted and Black artist who is devoted to her city and her craft.
Tell us about DJ Mel Wonder.
I'm the youngest of six. I definitely grew up with music being in my background. My dad was a songwriter; he wrote a song for John Lee Hooker. My brothers and sisters are a big part of what my music selection was. I just grabbed everything that was cool about them and took it for myself. My parents were big into music and entertainment. I've always wanted to DJ, I just didn't know how to go about it. I just wanted to support the people that I like listening to. And more than just being a supporter, I've thrown a couple of events. I started DJ-ing in 2007. I love Detroit. I love our music scene because we have a lot to offer. When you go to Detroit shows, it's like artists going to see other artists because it's so many of us. A lot of people don't give us credit. A lot of people steal from us.
I work a steady job, I don't have any kids, I'm not married. I make jewelry sometimes and I have a niche for fixing stuff. I got the name Mel Wonder from Frank Raines who does a monthly party where he plays nothing but old 45's—the samples we hear in Hip Hop—and his friend Eastside John. My name was Mel Boogie back in the day when I was a promoter/supporter.
Who are your mentors? How did you learn to DJ?
DJ Sicari and DJ Dez. They're both legendary and two of the best at what they do. I was around Sicari a lot, I would just sit back and watch him. I remember going over to his house for some practice sessions and thinking, I don't know what the hell I'm doing. The first time I ever put a needle to a record in front of people was the scariest moment of my life. I had some opposition, but the opposition helped me to keep going.
Why do you love DJing?
I love it because there's so much music out here that people don't know about. You want to bring something new to people. Sometimes you have to trick 'em, this song may sound like something regular, but something that's not so regular is going to follow it or come before it. It's so much out here to explore. I want to show people: this is really good, you should listen to this. I wanted to find a way to put out music that people didn't hear. Make them more acquainted with a different sound besides the cookie cutter. Hip-Hop and House are my two best areas. I got influenced by going to so many concerts and shows—and I mean legendary shows. I had a chance to see Prince and I saw Nirvana back in the day. Get to know your Detroit artists. Dilla— may he rest in peace—I don't think he ever knew he got a Grammy for Donuts 'cause he made Donuts on his deathbed. What he did in his lab, spread all over the world.
Where does your inspiration come from?
I go to record stores and stuff on the internet. Records are still the best way to listen to music, it's the original form. People are still buying records over mp3s. I think that's something that won't go out of style.
Have you experienced opposition as a female DJ?
I've experienced so much opposition, it's not even funny. Having patience has helped me in a lot of my situations.
What has this industry taught you?
You gotta watch people and what they say and do. A lot of people want to push your buttons to see how much you can take. I still get that from a nice amount of men who tease me about learning this craft or not being as polished as they are. I had to learn how to overlook a lot of things and just try to be better. You can 't let them make you upset.
Have you received support from women?
Oh, yes. I've had a couple of [catty] women, but it's like, whatever; you're in the same boat as me. Even if I don't care for them I don't project that kind of attitude because it builds nobody up. I'm all about that [building others up]—especially if you're a woman. I try to make sure that I stay in a good place. The women who have been very supportive for instance Stacy Jones, Super Dre. Stacey Hotwaxx is definitely a legendary mover and shaker. I played at Mix before [with] Lynda  and I actually played with DJ Minx one time.
What's next for Mel Wonder?
I'm working on perfecting something so I can put it out. I'm working on a mixtape series called Melephant that should be out by the spring. I would like to travel more. I want to visit Japan; they're super serious about Hip Hop.