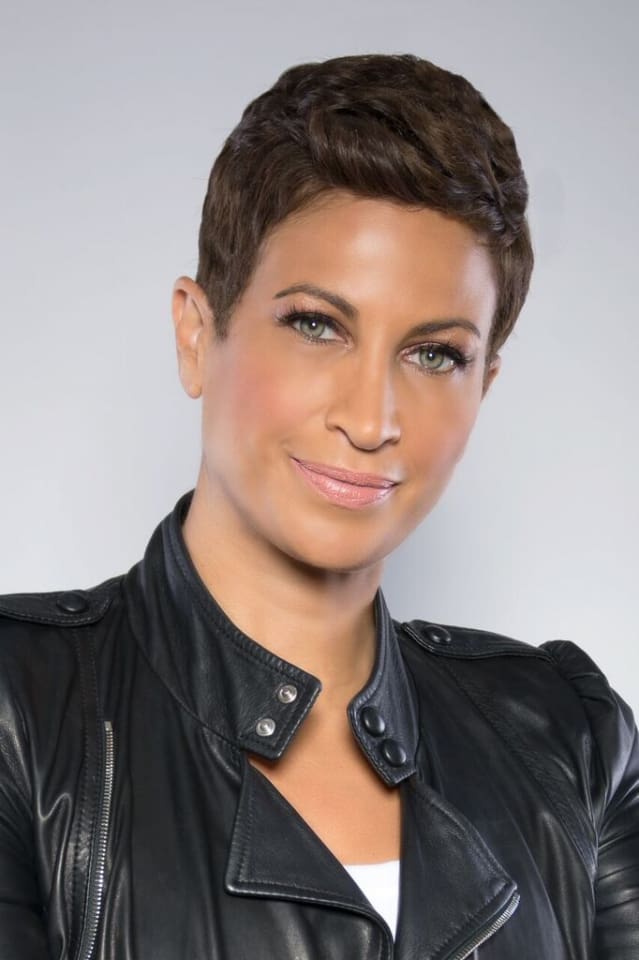 This boss lady is truly on the move. Michele Thornton is the senior vice president of Television Sales for BET's sister network, Centric TV, which is part of the Viacom family. It is the first network designed for Black women. She has worked for CNN, A&E, History and The Weather Channel. Thornton has received various awards and honors; most notably, she was deemed the 2011 Role Model of the Year by the American Advertising Federation and received the 2009 ADCOLOR Change Agent Award. She proudly serves on the Hip Hop Sisters Network advisory board and the board of directors for ADCOLOR. Thornton recently authored a book for women titled Stratechic Life and Career Winning Strategies for Women. She is a proud wife and mom of two.
Rolling out had the opportunity to meet with this amazing woman to chat about leadership style, inspiration and more.
What's your leadership style?
I believe I am a multifaceted leader, my personal experiences have shaped me and I am constantly learning from the people in my circle. I take those lessons and apply them to everything that I do. Along with leadership style is leadership qualities. In my personal and professional career, the goal is to help others learn the qualities necessary to be a great leader. I talk extensively about this in my book Stratechic. The number one quality that we sometimes overlook is self-awareness. It is critical in everything you do. When you know what's going on around you, how people view you, then you can avoid roadblocks and bad decisions. You know who and when to approach someone to actually get your agenda done. It's critical to know yourself but it's more critical to know how people view you and move accordingly.
Why is teamwork important?
The world is moving too fast for us to work with our heads down in silos. The individuals you work with and how you work with your team is key. I always ask for volunteers for different projects so I can gain a better understanding of my team's qualities and their skill set. I want to ensure that the critical projects are assigned to the strongest person in the team. A good leader understands their team and knows how each member contributes to the overall goal. A unified team can send a message to the world that I'm not standing alone! There is power in numbers.
What social media platforms do you engage in?
I engage in all social media platforms i.e Facebook, Instagram, Twitter, and Linkedin. Social media is a blessing when used correctly. It is a necessity to brand building and sharing your message to the masses. It allows you to independently share your content and be heard and have a real time voice. When I launched my personal brand Stratechic, I knew I had to make a commitment to social media. I recently added Ariel Rainey (@arielthemogul) to manage all Stratechic social platforms. It was critical to find someone who understands my voice and manage the day to day. I also have the best Publicist who is the quarterback for team Stratechic- Yvonne McNair. She is directing and guiding Ariel in all things social. We send out a dedicated Stratechic message on Tuesdays and utilize Facebook live for Stratechic sessions. My brand was important enough to me that I decided to make the necessary investment and understand that I couldn't do it alone.
What professional organizations do you support?
I support organizations that align with my business and my brand. The Stratechic circle is focused around women and the men who love them.Therefore, the organizations I support are founded by or for women. It's easier to be successful when you are intentional, committed and in alignment with your vision, goals, and brand. One of the organizations that I support as a board member is ADCOLOR, which was created by Tiffany R. Warren. The mission of the organization is to highlight the magnificent contributions by multicultural individuals in the advertising space. ADCOLOR is a call to action that as we "rise up we reach back"! I also sit on the advisory board for the Hip Hop Sisters foundation. The organization gives away college scholarships to deserving young students. The last organization that I will support in 2017 is "She Wins." I selected this organization because it's a leadership program. I limit the organizations that I support to ensure that I can give wholeheartedly to the goals of their mission. In order for me to give the proper amount of time to my life's assignment and the organizations I support I don't spread myself too thin.
Describe your networking style.
Anyone who knows me will tell you I am constantly preaching about preparation. In my book, I discuss the fundamentals of preparation and the importance of using it when networking.
One part of preparation is, knowing who is going to be in the room. Don't ever walk into a room and not know who is going to be there. If you really want to be proactive take the time to reach out and connect to individuals prior to the event. I love to share the story about a young lady who sent me a note in advance of an event where I would be speaking. She described herself and told me her height, hair cut and that she would be wearing a pink dress. When I got to the event, I walked in the door looking for her. The next key to networking is your follow-up. Networking really begins after you meet the person. The real key to networking is what comes after the initial contact. If you meet someone who can one day be an advocate, follow by sending them a quick note to let them know you enjoyed meeting them. After a week, send another follow-up with information that can help them professionally or personally. After 30 days you can then initiate a dialogue about you and your story. The point is don't meet someone and send your resume the next day. Last but not least, please know your story well enough that you can leave a lasting impression with someone in 60 seconds. I call it my 10th floor elevator pitch. If I have someone in an elevator for 10 floors, what would I say to them to leave them wanting more? It should include who I am, what I do and why it's important to them.
Name three women business leaders who inspire you.  
There are so many Stratechics that I admire. Bozoma Saint John is an amazing woman of God. She has looked tragedy in the eye and is still standing stronger than ever. What I love most about her is that she is truly walking in her God-given life's assignment. She is an African princess, mother, sister, daughter, tech guru and badass. I proudly call her sister and friend. Tiffany R. Warren is not only an advertising executive but also the founder and CEO of ADCOLOR. She is on my personal board of directors and I value her opinion and consider her family! The last one isn't an individual but a team, MC Lyte and Lynn Richardson. These two women share the same mission and goals, and are an example of what sisters working together can accomplish. They have changed lives through their Hip Hop Sisters Foundation and their W.E.A.L.T.H. conference. All of these women are bigger than their corporate title and that's why I respect them.
What's your favorite quote?
"Time is the foundation for greatness" –Victor Uzoma. Without time we cannot accomplish what we were put here to do!
Be sure to follow Thornton on Twitter: @stratechic