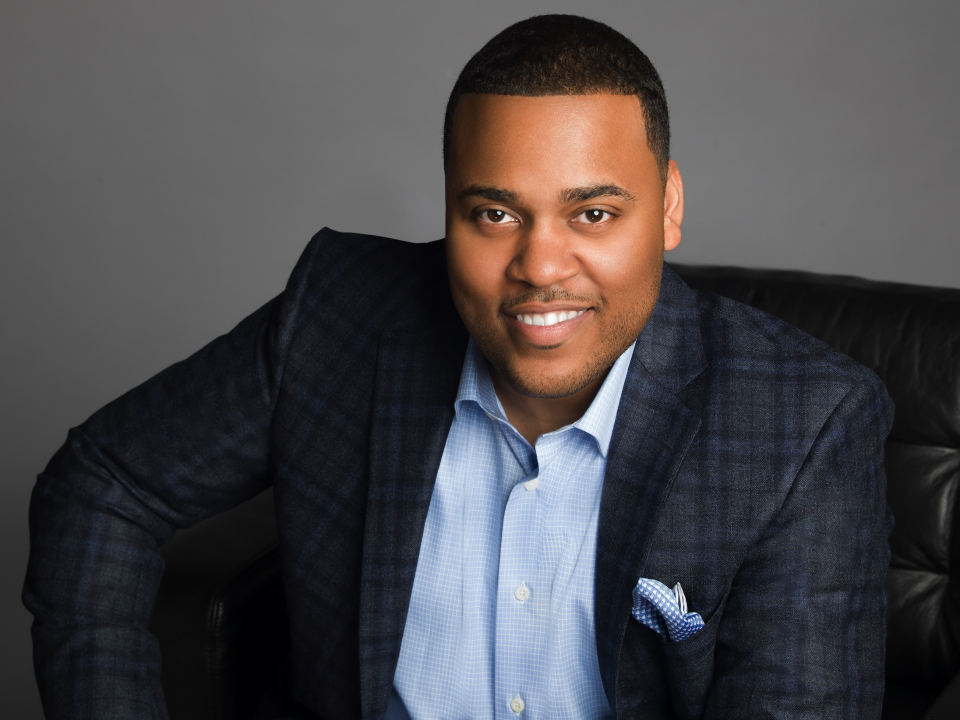 Phil Thornton is filled with infectious energy. RCA Inspiration's newly appointed senior VP and general manager is taking interviews to promote their milestone release that debuts today, Friday, Jan. 27. The WOW Gospel 2017 double disc and DVD collection, which is the 20th edition, features hits by Anthony Brown, Kirk Franklin, Hezekiah Walker, Jekalyn Carr, Marvin Sapp, Shirley Caesar, Tamela Mann, Travis Greene, and more.
The label is now operating under Provident Music Group, a division of Sony Music Entertainment. As a result, RCA Inspiration has shifted its base of operations to Nashville from New York.
What is Thornton's day-to-day like as SVP and GM?
"I oversee our amazing Inspiration division and get to work with amazing artists like Kirk Franklin, Marvin Sapp, Donnie McClurkin, Fred Hammond, Travis Greene and LeAndria Johnson. It's so exciting because these are people who have inspired me. It's amazing to have the pleasure to work with the premier artists in the genre," he says. "I oversee marketing, promotions, publicity, digital…all of our efforts toward every release."
For the 20th edition of the WOW Gospel CD and DVD compilation, Thornton aided in assembling the tracklisting, "helping to compile and craft the right playlist that represents gospel music properly for 2017. I am already thinking about what is going to be next year's. With everything happening in local and national news, we need gospel and inspiration now more than ever. "
Thornton will oversee daily initiatives and manage business operations for RCA Inspiration, as well as establish external partnerships. Reporting to Provident president/CEO Terry Hemmings, Thornton succeeds Geo Bivins, who will still retain his title as senior VP of urban promotion at RCA Records. For the last four years, Thornton served as VP/GM of urban inspirational at eOne Music, whose roster included gospel, Christian and R&B artists.
The label, home to such Christian and worship acts as Casting Crowns, Steven Curtis Chapman and Third Day, also houses Provident Films (War Room, Woodlawn) and Essential Music Publishing, among other divisions.
"Gospel is near and dear to my heart. I am honored for this WOW compilation to be one of the first releases under my regime," says Thornton who's been in the position since June 2016. "It's all about gospel music, spreading the good news. We will continue to make God famous and make great songs. I feel like in the last few years have somewhat diluted the message. It's about God and we're spreading his message.That's my goal and my vision and being here for the legacy and our iconic artists on our roster who have been here from some time like Marvin Sapp, who was here writing. Collaborating with stars like him and developing our emerging and newer artists like Travis Greene and Le'Andria Johnson who are working on their new projects. Ensuring they understand music and also business. I'm excited to be working with a variety of artists and expanding into Christian hip-hop. We're all serving the same God, but we bring different flavors to the equation. We have some new music coming from Donald Lawrence later in the year. I have my release schedule for the next 24 months."
Prior to his tenure at eOne Music, Thornton established Ten2One Entertainment, a multimedia television production and artist management firm. Management clients included Faith Evans, Michelle Williams, Kenny Lattimore and Mack Wilds. Thornton also executive produced the TV One series "R&B Divas Atlanta" and its spinoff "R&B Divas L.A." He still serves as executive producer of BET's "It's a Mann's World," which stars David and Tamela Mann. His first foray into television producing was "Lisa Raye: The Real McCoy" and "I Married A Baller."
He's also managed musical artists Faith Evans and Lil Mo. One of his more recent producing projects for TV was "Surviving Compton: Dre, Suge & Michel'le" which aired on Lifetime last year.
So what's a typical day like for a man like for Thornton, a native of Norfolk, Virginia who has had a career that has taken him bi-coastal, New York and Los Angeles, and now south to Nashville, Tennessee.
"I wake up at 4 a.m. to either meet my trainer or do some form of cardio to get centered and focused. I catch up on emails and prepare my to-do-list for that respective day or the following day. I come into the office around 9 a.m. and the meetings start at 10 a.m. and last up until about 5:30 p.m. Sometimes there's a dinner meetings. I have a movie screening [The Shack] tonight. A Grammy nomination party tomorrow night. There's always something after hours. I try to go to bed by 10 p.m. or 11 p.m. if I can. But, I had to watch 'The New Edition Story' last night so I got in the bed in a little later but was still able to get up on time to hit the gym," he explains.
So this a typical day for you in Nashville?
"This is music city. It's Nashville. A lot of people don't realize it but Nashville has the third largest Grammy Chapter behind LA and New York. Our chapter is real diverse – country, gospel and R&B. Jill Scott moved here a little over a year ago. Nashville, the community, is becoming a melting pot. It's more and more diverse. All the major labels are here. The publishers and the agencies are here – CAA, Paradigm…" he explains. "People sometimes forget. It is an entertainment city as well. Nashville is poppin.' We have the National Museum of African American Music coming [opening in 2019] to the heart of downtown, Fifth and Broadway. My first introduction to Nashville was when I filmed the reality show with Eddie George and Taj of SWV '"I Married A Baller'], I learned of their scene and culture. When the Stellar Awards would be held here, it was another opportunity to visit. The people are extremely nice and we have great restaurants. When I moved here in 2012, I started meeting more people, writers, producer and artists. And was like 'wow,' this is nice. Taj had been telling me for 10 years about the perks of this city."