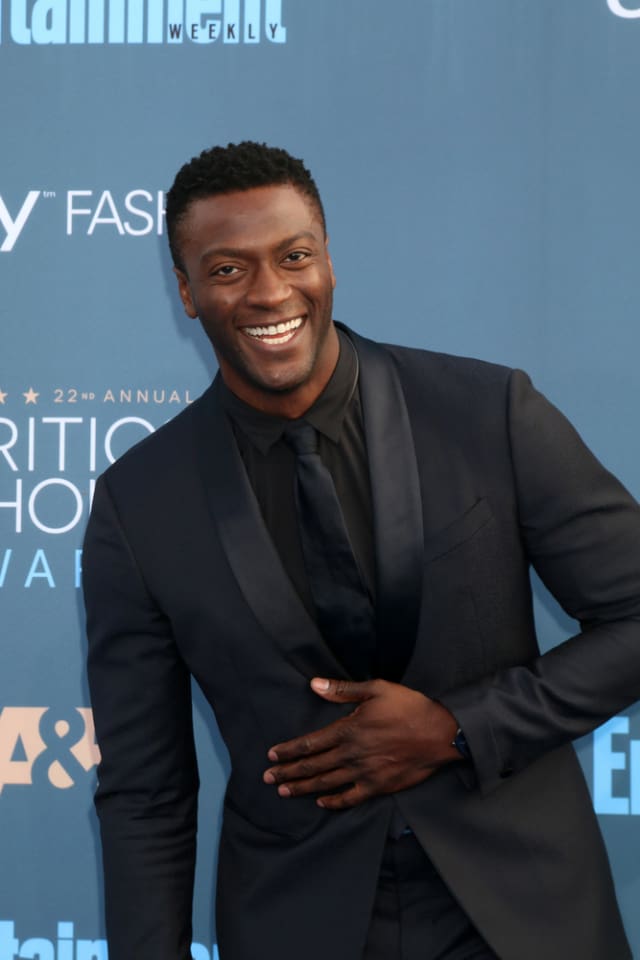 Aldis Hodge has been making his rounds in many of the top films these past two awards seasons. The North Carolina-born-and-New York-bred actor played MC Ren in Straight Outta Compton, Levi Jackson in Hidden Figures and was a kick-a** actor in Jack Reacher: Never Go Back, opposite Tom Cruise.
Hodge started his career at the age of three when he booked a print job for Essence magazine with his brother Edwin Hodge. He continued to work as a model for print ads and commercials until he made the transition to television when he and his brother were cast on "Sesame Street" and later on stage when they joined the Tony-winning revival of "Showboat" on Broadway. During that period, he also appeared in several movies including Die Hard with a Vengeance, Bed of Roses, The Stone House, Edmond, The Lady Killers and Big Momma's House.
Here, Hodge offers insight on what it was like to be on the set of the franchise, Jack Reacher, which debuted on January 31, 2017 on Blu-ray Combo Pack with an exclusive illustrated Jack Reacher Short Story.
What are your top three memories of filming?
This is an ace squad. Working on this film, I worked with a completely different level of professionalism and efficiency that I rarely encounter. You have Ed Drake, Tom Cruise, Wade Eastwood on the stunt scenes, Cobie Smulders, Danika Yarosh, Patrick Heusinger. Everybody was bringing their A game. You have super producers Don Granger, Dana Goldberg…everybody has so much experience they brought to the table. It was really just a master class at understanding how to run a huge production very well.
Being a part of a fantastic series. I have always said I wanted to be a part of a really cool book series that turned into a film adaptation. I booked this job and then a couple of weeks into it, I realized I got exactly what I asked for. That realization was awesome and humbling for me. I was really grateful and I realized the power of words becoming [reality].  You speak your truth, you speak into existence what you want.
I got to work with Tom Cruise … ha-ha-ha! I had a fight scene with Tom Cruise. Actors have a bucket list. Usually on the bucket list, you have your Tom Hanks, Denzels, Will Smiths, Tom Cruise … one day I said, 'this is major. I get to knock one off my bucket list.' He was fantastic to work with. I appreciated the way he invited me into the Reacher family and they made me feel like one of them. It was great experience.
During this time in your career, describe how you grew as an acting professional?
It was a reaffirmation of the moral code that my mom instilled in me. My mom is a former Marine. She always told my brother and I to be on time, don't make people wait, respect people, give them their space to do what they do, treat people well. And then I see Tom instilling that within the team. He is the lead of the project and he knows its not about him but its about lifting people up to get the job done. He also understands every element on set and what it needs to get the job done well. For me, what I've learned over the years and to see him perform it in a superior way reaffirms that I am making the right decisions the right way. You don't get to a point where you blow up in your career and just stop.