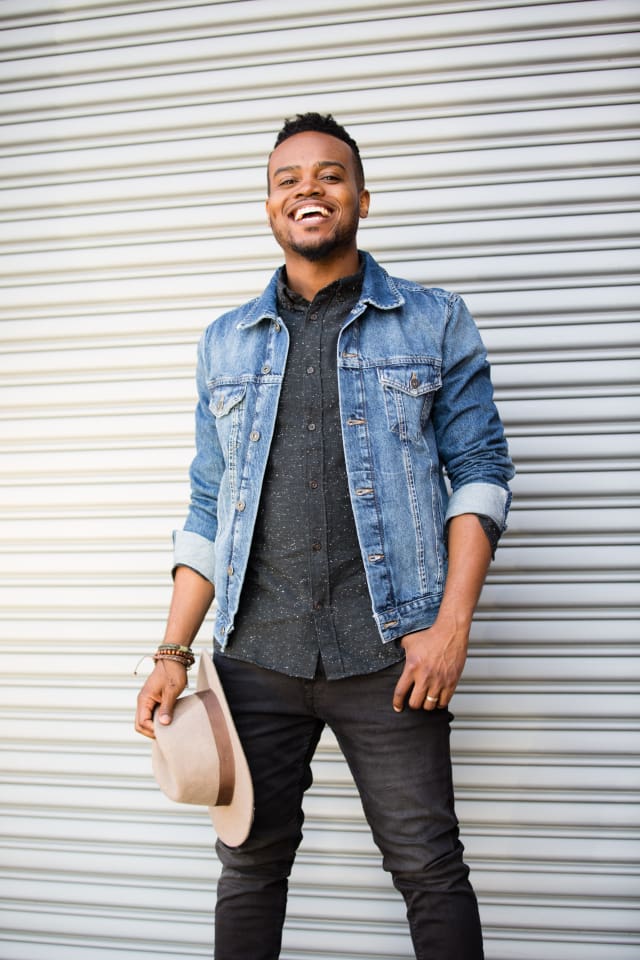 Travis Greene is a relative newcomer to gospel music, but in the three short years since he signed a recording deal with RCA Inspiration, he has become a beloved breakout artist who many believe embodies what the future of gospel music looks, sounds and feels like.
Since his debut album The Hill was released on RCA Inspiration, Greene has had two No. 1 songs, "Intentional" and "Made a Way." He is nominated for nine Stellar Gospel Music Awards (tied with Tamela Mann for the most nominations), and this weekend he is up for a Grammy Award in the Best Gospel Performance/Song category. Additionally, Greene is in the top 10 in 12 categories of Billboard magazine's illustrious 2016 Year-End charts, including the No. 1 Gospel Airplay Artist of the Year. Greene's success is a testimony to the perfection of God's timing and positioning. "A lot of people think that I came out of nowhere, but those who know me know that I have been behind the scenes for years, kind of like David in the pasture. I have been working and worshipping in silence … while God did the rest," he says.
Rolling out had an enriching conversation with Travis Greene about his extraordinary life experiences, his exciting music career, and his evolving ministry. Here is a glimpse:
You were raised in a military family. How has that influenced your outlook on the world? How has it influenced your ministry?
It gave me a diverse look at people in general. I had as many White friends as Black friends, quite honestly. I dealt with my share of racism, but I have a fresher interpretation of different cultures. It made me a lot more adaptable — which helps me in ministry. Growing up around a diverse group of people helped me learn that I don't have to change the things that are relatable for me personally. Being authentic is what matters most, and it is what I think people appreciate. I have worked at all white churches and I have worked at all black churches, without skipping a beat.
You had a nearly tragic fall when you were younger — do you remember that at all?
I was 4 when that happened. We were living in Germany and I fell four floors out of a window. The paramedics put a white sheet over me and pronounced me dead at the scene. My mother picked me up, started praying and called on the name of Jesus. He performed a miracle and gave me back my life. My mother tells this story to this day, and it is something that I will never forget.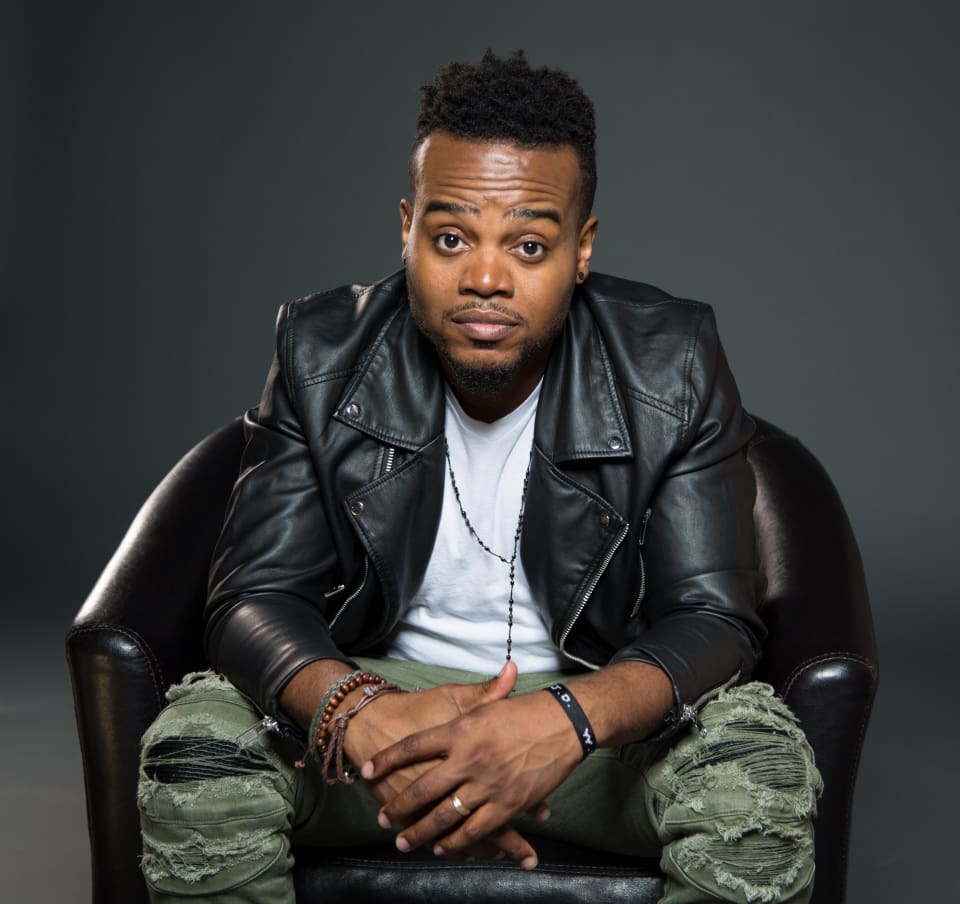 This past September you and your wife started Forward City Church, in Columbia, South Carolina. How is it going? Did you always know you would lead a church?
Things are going great and, no, it was not on my radar at all. People would tell me they thought I was going to do it but it was nothing that I wanted to do in any way shape or form. … I have seen so much that had put a bad taste in my mouth about that vocation. I didn't want to have anything to do with it. My wife knew all along that this was destined for us. When I said to her, "babe, do you think we are supposed to start a church," she replied: "yes, I have known for a while, I was just waiting on God to tell you …" It has been a faith walk. Hundreds have come to worship and gather … and many have gotten saved already. It is a very cool and fulfilling aspect of our lives.
You are nominated for a Grammy, and nine Stellar Awards. You also had a huge presence on Billboard's Year-End 2016 charts. How would you describe this season of accolades?
It happened so quickly. It was almost like a bow and arrow: God pulled me back and launched me high, fast and far. I was always in a very prophetic environment growing up, so I had an inclination of what God was going to do. People would tell me to "expect this" and "expect that," so it was always deep within my heart. Still, it is amazing being in the middle of what you dreamed of for so many years. I always felt pregnant with purpose, but I also trusted his timing.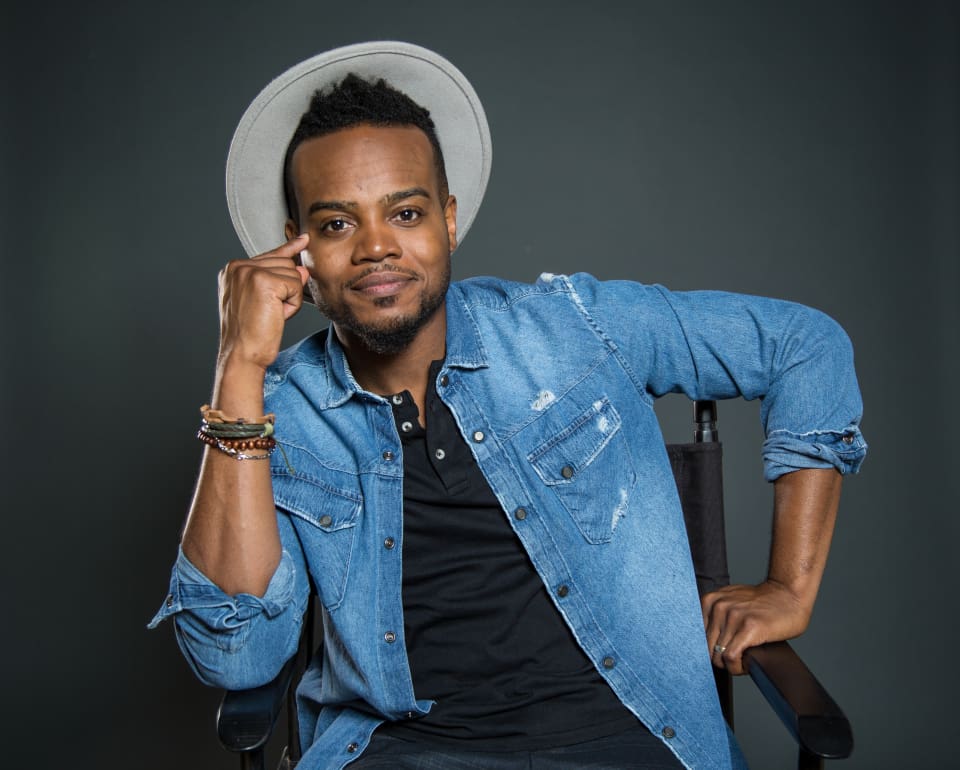 What is the meaning behind your album title, THE HILL?
I really wanted to make an album that was cross-centered, meaning that most of the songs aim directly to the cross and the victory of Christ. I believe that passion and zeal are often stirred by frustrations or concerns, this is what I teach at our church. Oftentimes, God will stir your heart with a problem because he has anointed you to be the solution for that problem. One problem that I identified with our generation is a lack of identity. Everywhere we turn, the world is trying to give us an equation that defines our value. A good example is social media. Most people walk around thinking that the number of likes or followers that they have equals their value. I believe there is a greater equation to prove how important you are, and it is found in what Christ demonstrated on the hill — one man, plus three nails, plus a cross, plus 39 lashes, plus a crown of thorns. That equals our value. That is what the album is about. It is about the hill of Calvary; it is about the proof of our value in Him. Every song expresses our gratitude for what He did for us.
One of those songs is your current single, "Made a Way," which is nominated for a Grammy and was No. 1 on gospel radio. Tell us about that song.
It is a huge follow-up to "Intentional." It is a song that really registers with people because of its message: God is able to make a way. I think people really connect with the power and the passion of the song, but it was written in a place of pain and a place of really having to trust God. My wife's water broke halfway through the pregnancy and the doctors told me that my son was not going to make it. They actually told us to go home and try again. We trusted God, we prayed, and it was in that moment that I wrote "Made a Way." I was singing it as though the way was already made, but it was written when we still needed him to make a way. It is a song of faith, to encourage people that no matter what you are facing, God is able.
My wife was on bed rest for two months after her water broke. We prayed through it all. God resealed her womb and built her fluids back up. Our son was born two months early, and only weighed 2 pounds, 11 ounces. He was in NICU for two additional months. So, one-third of 2014 was spent in the hospital. The baby actually flatlined in the NICU and God performed another miracle.
That is why you can really hear the passion in my voice when I sing that song. I wrote the song while my son was in the hospital, and recorded it after he came home. It is a very personal testimony of God's greatness. Our son is now 2 ½ years old with no health issues, and as much energy as any other 2-year-old running around. He is my best friend and I love him so much. He is just a miracle. And we just had another little boy, he is 4 months old now.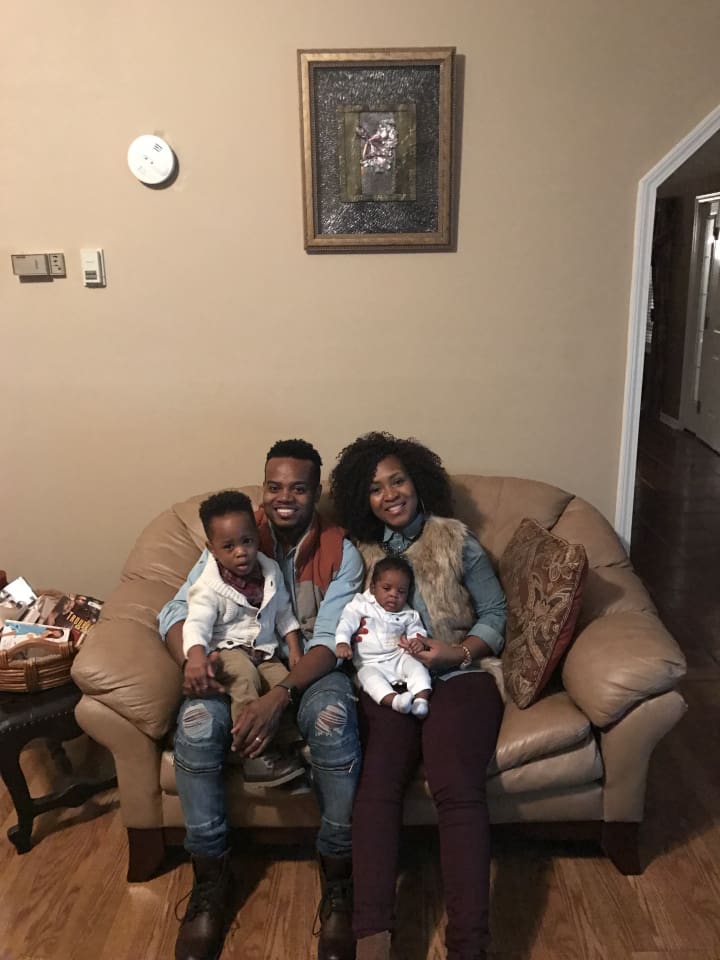 What would you consider to be the call on your life?
I believe the overwhelming call is to help people experience God in a pure way — in an untainted, untraditional way. The Gospel itself is beautiful, it's bold, and it's magnetic without all of the stuff that we have added to it. I think my call is to offer grace and truth like Jesus did and compel people to give their hearts to him. The problem isn't God, it is oftentimes his representation. I always say at church, "Jesus is a surgeon. He doesn't mind getting dirty. … He is not intimidated by our condition when we show up." The problem isn't the surgeon, it is the representative sitting up front asking for your insurance while making you sit in the waiting room and giving you the runaround. I love the church, but I think that is often what we have done. We have made it so hard for people to get back to see the surgeon that they become discouraged and walk out of the hospital. I am just trying to give people Jesus — pure, beautiful, untainted, real and raw. He is enough.