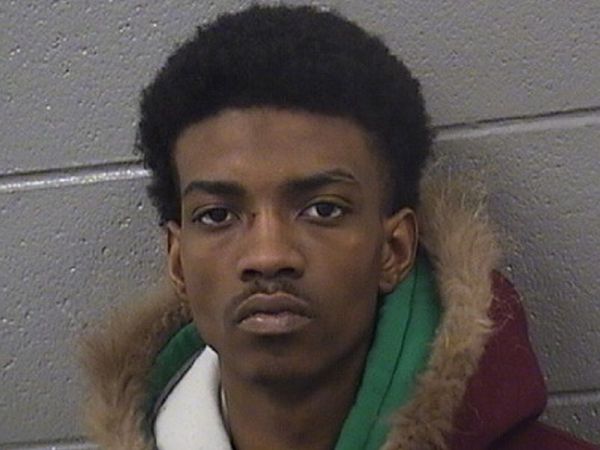 Days after being arrested for the killing of an 11-year-old girl, Antwan Jones was beaten by another inmate. According to the Chicago Sun-Times, surveillance video captured the scuffle.
Jones, 19, was awaiting a bond hearing and asleep in a chair when he was approached by another prisoner, Renard Williams. Williams punched Jones in the face several times before police broke up the fight.
Williams doesn't have any connection to the young girl who was killed, but communities in Chicago have been appalled by the senseless deaths of children.
Jones was arrested for the shooting death of Takiya Holmes. Holmes was riding in a van with her family when the incident occurred. Her mother stopped the vehicle and was on Facebook Live when several shots struck the van. When Holmes' mother turned to check on her, she realized that her daughter had been shot in the head. Holmes was rushed to Comer Children's Hospital, but she never regained consciousness.
Police believe that Jones was shooting at a rival gang over territory to sell drugs. Chicago continues to face senseless violence as Black youth are being shot and killed at an alarming rate. But beyond the violence, Chicago suffers due to a lack of jobs, schools that are neglected, and a community that feels trapped in despair.
President Trump threatened to send the FBI to Chicago, but it would only serve as a tool to further oppress citizens who need help, not military control. Moreover, creating a military state is against the law and would be another shortsighted answer by Trump to a problem that is much more complex.
Jones was charged with first-degree murder.