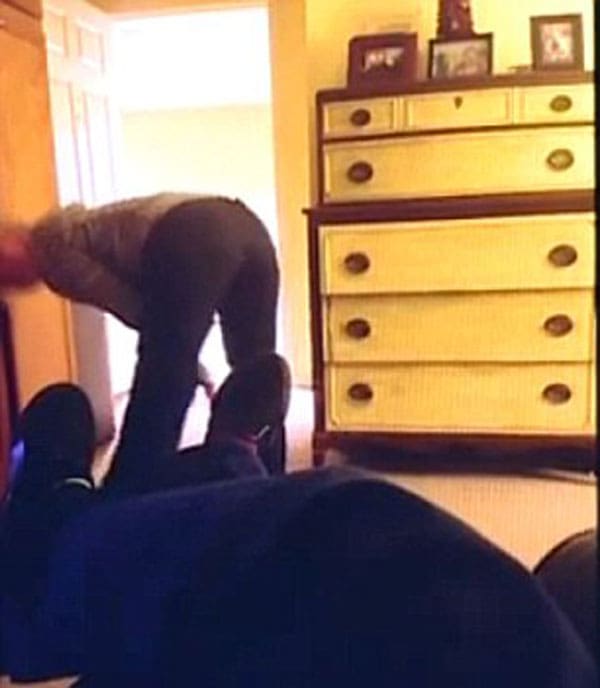 Things can get kind of boring at a nursing home but apparently not when Brittany Fultz, 26, is on duty. Fultz worked as a caregiver for elderly patients at The Commons of Providence and was caught on camera sexually assaulting a 100-year-old patient.
As another co-worker films the encounter, she is seen giving an explicit lap dance to the senior citizen, that including her flashing her body and straddling the patient. During the video, she is heard to say, "I can show you new things" and "I'm a girl you know what that means … hoo-hoo." She is heard later in the video asking the man, "You going to buy me some?"
The video was taken several months ago and recently surfaced to officials at the facility who contacted police. Soon after receiving the video, police in Sandusky, Ohio, started an investigation and arrested Fultz last week.
She was charged with gross sexual imposition — a fourth-degree felony, for sexually touching the elderly dementia patient. Staci Lehmkuhl, executive director of The Commons of Providence, released a statement that reads in part, "The employee was placed on administrative leave and has since been terminated. We are cooperating with local police who are handling the investigation and we will not comment further about the ongoing investigation."
According to Sandusky police detective Anthony Bath, the unidentified victim did not want the lap dance and the police official stated, "She is basically harassing him … It's disturbing. She is touching him. This was not something he wanted."
Fultz was released on bond the same day she was arrested and is awaiting another court appearance for her lewd actions. No other video has surfaced and according to officials, it does not appear that the incident was shared on social media.