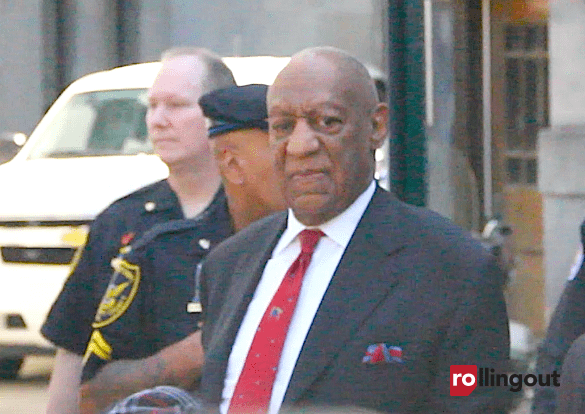 Toppled TV titan Bill Cosby has been slapped with another civil lawsuit claiming sexual predation, this time from singer Morganne Picard.
Picard filed the legal documents under the Adult Survivors Act accusing the fallen funnyman of using spiked cocktails to engage in gross sexual impropriety without her consent. 
According to People magazine, Cosby, 86, invited the ingenue to the set of "The Cosby Show" where he "insisted and encouraged" her to drink beverages that caused her to be "extremely intoxicated" on "multiple occasions" between 1987 and 1990.
She also says that one time he invited her to his home where she imbibed a drink that he served her, causing her to black out and awaken "naked and experiencing soreness in her vagina" in a hotel room.
"Upon information and belief, when Ms. Picard was physically incapacitated by the unknown intoxicant, Cosby undressed and raped her, without her consent and when she did not have the capacity to consent," the lawsuit alleged.
The plaintiff also named multiple other defendants in the lawsuit, including Kaufman Astoria Studios, Astoria Studios LP II, the Carsey-Warner Company and NBCUniversal. She said that they facilitated and enabled Cosby's predatory behavior and did "not investigate, reprimand, supervise nor in any way try to stop Cosby from sexually abusing, assaulting and/or battering women."
As with the other recent filers of lawsuits against Cosby, the comedian's spokesperson Andrew Wyatt categorically and vehemently denies the allegations. 
"It is disappointing to see that these alleged distractors are able to monetize false allegations against Mr. Cosby," Wyatt wrote in a statement to the publication. 
This latest lawsuit follows the civil complaint filed by former Playmate model Victoria Valentino in a Los Angeles County court who said Cosby sexually assaulted her back in 1969. And six months before that, five women sued Cosby in New York's Supreme Court on similar accusations.