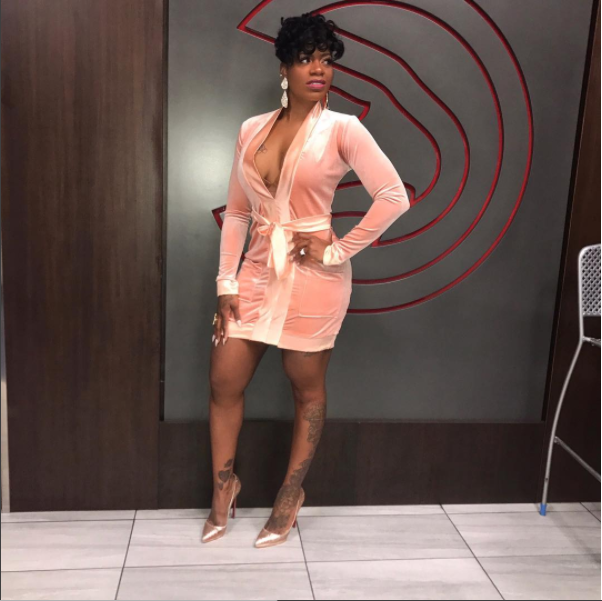 "Due to unexpected health issues, Fantasia will not be able to perform in Memphis," a note begins on Fantasia's Instagram page. "Fantasia lives and breathes to sing and perform, and hates disappointing her fans. Our sincerest apologies to the city of Memphis."
It turns out, Fantasia was hospitalized for second-degree burns. Her husband posted on her social media account on Sunday:
Speaking on behalf of my wife: "She walks as a powerful force in the earth. Impacting everything she touches and encounters. I love her determination and sheer will power to not accept defeat on any level. She complains little, but so sacrifices much! But there are times when our Father intentionally slows us down to reflect and hear from Him. My Wife experienced an accident today causing 2nd degree burns on her arm. She's steady asking the Doc "Can I perform tonight?" But we must be wise and realize this isn't a race, but rather a marathon. So Memphis, our team is already working to create a means that she can redeem this time with you. She had something truly special planned for tonight. So please, keep my Queen lifted in prayer, asking our God to heal her rapidly with no last[ing] negative affects [sic]. Rock Soul won't be denied, this is simply a delay that will prove to be necessary for what's to come. We love you all and thank you for your understanding and support!
#WeaponsMayForm#NoneShallPropser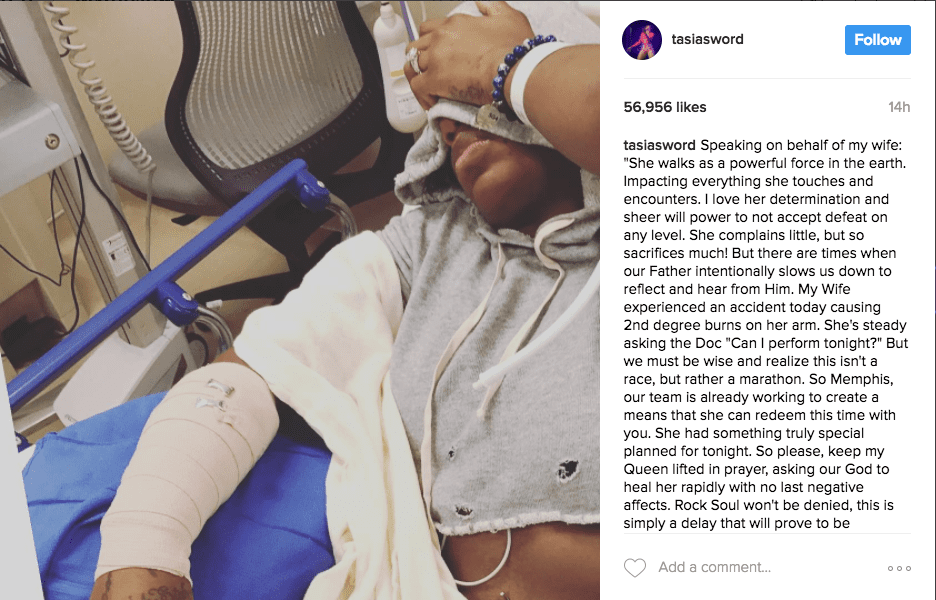 The Grammy Award-winning artist has been on the "In It To Win It" tour with eleven-time Grammy nominee Charlie Wilson and four-time Grammy nominee Johnny Gill since February 8, 2017. Her final performance for this tour was on Saturday, March 4, 2017 at Philips Arena in Atlanta.