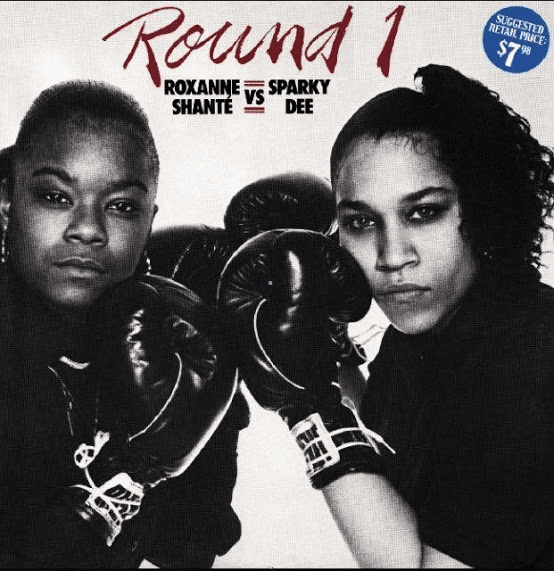 Unless you've been under a rock, you've heard Remy Ma's diss record aimed at Nicki Minaj. If you're really up on game, you've heard Remy's second attack. Minaj hasn't responded outside of Instagram posts complete with her styling and profiling while enjoying Paris fashion week. According to sources close to the rapper, Minaj refuses to respond, as she is determined not to give Remy any additional publicity or put additional money in the rapper's pocket.
This writer sat down with pioneering Brooklyn, New York, femcee Sparky Dee, infamous for her historic battle rap against Roxanne Shante, to get her perspective on the current rap beef between Remy Ma and Nicki Minaj.
"Back in the day, we didn't take some personal shots. We kept it creative and it was the skillset that was praised. These girls are talking about miscarriages, etc. In my opinion, it's too much. It should be more about skill and about the culture of hip-hop," Sparky Dee explained.
Sparky seemed unfazed by Nicki's claims of not wanting to let another rapper "eat" off her response. Ironically, when Sparky Dee and Roxanne Shante battled each other, the bottom line was the battle was a way to push each of them higher up the charts and also a way for both of them to make money. 
Sparky Dee says so many times women in the music industry are encouraged to go against each other as opposed to supporting and encouraging each other. This phenomenon is another way the industry remains locked in a male-dominated stance.
"When Roxanne Shante and I went into the studio, we weren't friends. She went over her 16 bars; she went 22 lines straight. At the end of the day, we became sisters. We can make money together," Sparky Dee.
Coincidentally, Sparky Dee starred in the upcoming movie on Roxanne Shante's life, which will be released at the end of 2017.
Sparky was impressed that Remy Ma responded to Nicki Minaj's subtle attempts in less than 48 hours. She herself responded to Roxanne Shante in less than 24 hours, years ago.
"This isn't hip-hop, this is corporate. They are getting too raggedy, coming to personal, talking about death. Nicki needs to pay homage to the girls that came before her; she doesn't owe us but it's a matter of respect to mention those who paved the way for you to do what you are doing. Nicki is talented but, in my opinion, she sells sex; she has hooks, without the Barbie image I'm not sure about it. Remy is truly hip hop, but my advice to her would be to move on from her past. We know she spent time in prison but her story has to be more than just looking back and trying to gain credibility from that," Sparky D said.
Queried about whether she thought Remy Ma might've gotten help writing from Papoose, especially with "Shether," she was quick to respond.
"Of course, but that's hip-hop. Everyone has help writing verses. You go in the studio and your team that's with you listens and helps you polish everything up. That goes for Remy Ma, Nicki Minaj, everyone, males included," she said.