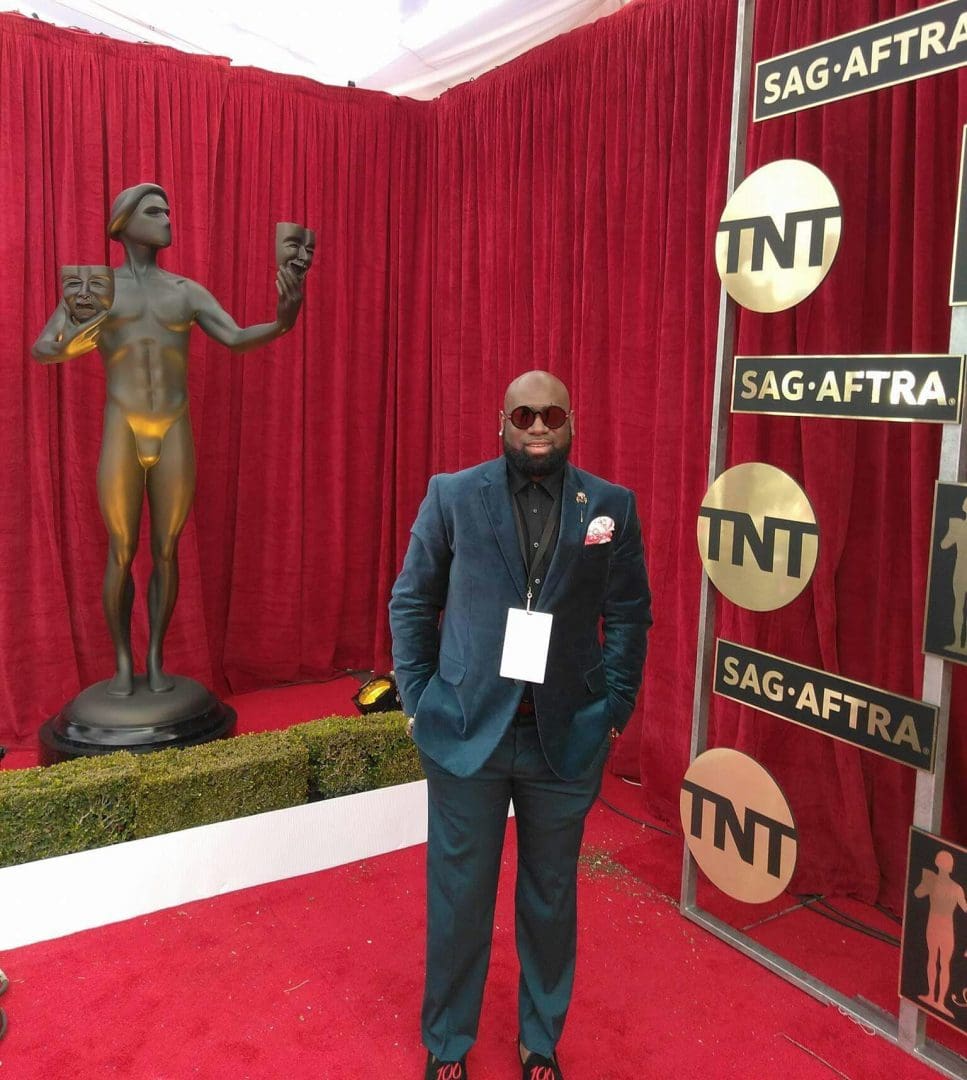 Look behind the old Hollywood glamour, designer gowns and eye-catching jewels spotted on the red carpet and you just might find the inner workings of a celebrity stylist. Kevin Walden, aka Kev Couture, has made a career of ensuring his clients put their best foot forward on red carpets from New York to Hollywood.
So, how did Couture go from styling 50 Cent to grooming actresses, entertainment personalities and industry professionals for the Oscars, Screen Actors Guild Awards and Golden Globes? It all began in 2015 when the Grand Rapids, Michigan-based fashion aficionado got a call from a friend to style their client. Staying true to his classic yet vintage aesthetic, the former International Academy of Design and Technology student loves to pull from go-to designers Eli Saab, Pamella Roland and Valentino as much as he does up and coming designers to get that perfect look for his clients.
Much like his sense of style, his tips and tricks for winning Best Dressed on the red carpet are simple. Couture swears by drinking lots of water and using Crest White strips, proving that the key to staying red carpet ready starts with good health and hygiene.
"I can't leave home without my steamer, super strength tape and baby wipes," Kev reveals.
This motto has undoubtedly served him well when coordinating looks for E! Online personality Alina Vission for the 2017 SAG Awards and most recently "Walking Dead", "Birth of a Nation" actress Jeryl Prescott for the 2017 Oscars Mercedes-Benz viewing party. Both women dazzled in curve-hugging gowns with trains hand selected by Couture himself. Vission stunned in a sparkly, deep plunging dress by Detroit turned LA designer Henry Golden Hangar, while Prescott wowed in a black and white print Shana Gall strapless gown complete with a front split. Couture's equal opportunity design philosophy when selecting garments for his clients extends to his own fashion choices, as well. While attending the Mercedez Benz Oscars viewing party, he rocked a bow tie designed by Jaiden Shephard, another emerging Detroit designer.
Ask Couture which celebrities totally slayed the red carpet this awards season and he'll tell you that Janelle Monae and Jennifer Lopez won hands down.
"Janelle's stylist always gets it right when pushing the envelope but still manages to keep her funkiness intact," he said.
The SAG Awards winner took her signature black and white style up a notch with fun prints, frilly ruffles, flirty hemlines like her head turning Armani Prive polka dot number at this year's Golden Globes. Some of Couture's other Best Dressed favorites include 2017 Oscar nominee Ruth Negga and 2017 Golden Globes winner Taraji P. Henson. In fact, the opportunity to style a red carpet darling like Henson would be a dream come true for the rising stylist.
Now that awards season has come to an end, don't think you've seen the last of Kev Couture. With the NBA season still underway, this man of style has his hands full coming up with stylish looks for Cleveland Cavaliers star Tristan Thompson's various game day appearances. When he is not jet-setting from Grand Rapids to LA and beyond, you can catch him trending on Twitter, Instagram and Facebook as Kev Couture.