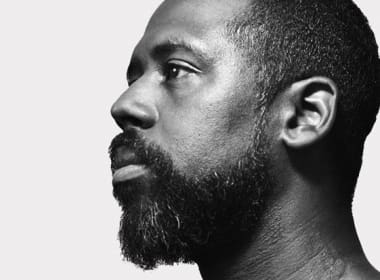 Andre Terrell is a master of marketing and events. With origins in photography, he took his skillset and transferred it toward technology with StreetVision.com. StreetVision is now The Street Pass app, which allows patrons to stay up to date with current entertainment events that are happening within the city. He also is a respectable DJ within the nightlife sector of Detroit.
Anybody who's from Detroit is familiar with the black Street Vision van that used to be stationed at every major event in the city. What were some of the takeaways that you gathered while creating Street Vision?
StreetVision started from an idea that I had. I've always been a tech guy, and stayed ahead of the curve, which that can be a good thing and a bad thing, but at the time, I was reading about the internet a lot. The Detroit radio station, WJLB didn't have a website, so StreetVision was an original proposal to WJLB for their website. It was going to operate like Facebook did. The jockeys would have a profile, people would be able to interact with them, and things like that. I had to go through the corporation, because Clear Channel owned WJLB at the time. They told me that I could do what I wanted to do with it, but once they came aboard, I had to adhere to their guidelines, so I ended up launching StreetVision.com from the premise of coming from the streets, but also have a vision. I wanted to show kids that you don't have to be a drug dealer, or a thug. You can make something of yourself even if you came from the same environment as I did.
What type of music do you listen to in your spare time that gives you the inspiration for various sets?
Well, I listen to everything from Bach, to Amp Fiddler. I listen to primarily everything just so I can broaden my horizons. House tends to sound more fresh after I've listened to so many genres of music. Hearing and listening to music stimulates you, so you can hear nuances and things you can pull from and that's what music is all about. For example, house music is a derivative of disco. You have to listen to everything. When you listen to some Detroit rappers, they sound like all the other Detroit rappers, so it's refreshing to hear someone like Big Sean, with him coming out of Detroit and sounding different. You have to explore other genres of music so that you can receive different vibes, and different sounds to pull from.
Street Vision has evolved into The Street Pass app where patrons can discover events and parties within their specific region in Detroit. Were there any challenges that you experienced while creating the app? If so, what were some of the initial hang ups?
The Street Pass App is the original concept of StreetVision.com. Everything that would've been on StreetVision.com, from the photo galleries, to the registration and event listings is the same thing that would've been on the app. The Street Pass was also an actual membership card that you would purchase from StreetVision.com. The pass allowed you to utilize various discounts and deals at the businesses that were participating, so it was like Groupon, but turned inside out. From there, I ended up evolving the Street Pass into The Street Pass App. There weren't any challenges but I do pay for everything out of my own pocket, so right now I'm looking to pick up some sponsors because my next phase is going to be called, The Pop Up Party Series, where I travel to different venues nationally and throw parties.
How has the nightlife experience changed in downtown Detroit considering all the new elements that are being added for curb appeal and new residents?
It's very segregated. Things are happening, but they're along the lines of subculture. To be diverse, you find things, which is what I want to promote with The Street Pass app. I want to promote more cultural, art, and music events. I'm tapping into markets that are uncommon, or unlikely because of the fact that I do play House music when I DJ. People have to look and dig into different cultural aspects. Stop staying in the same lane that everyone is in. Dare to be different.
You're vocal about the support of Black businesses within in our community and how we need to support our own first. What do you think must happen for that cognitive shift to take place?
That's going to be challenging. I always equate it to the fact that we're descendants of slaves so it's this mentality of, I got mines, you get yours. A lot of people do support black businesses, but we don't understand the importance of economic development and power. People should not only buy black for the sake of buying Black but also understand the process of funneling that same buying power back into our communities. Our economy and society are so divided, that we don't get a chance to circulate the dollars within the community long enough because we don't have a community. That's the biggest part of the equation. We want to go out and get the latest and greatest at the mall, even though we have a store already. We also don't build each other up. Everything has to be a cultural exchange moving forward, and we have to develop our communities. That's the most important part.