Rapper Juelz Santana got his big break as a part of the New York hip-hop group the Diplomats in the early 2000s. The rap group led by Santana and fellow rap legends Camron and Jim Jones rose to stardom, carrying unmatchable charisma and the borough identified as Harlem on their backs.
As a solo artist, Santana has been featured on various projects with some of music's biggest stars. In 2005, he released a mixtape titled What the Game's Been Missing. It was one of the top projects released that year. Santana landed his first top 10 hit with "There It Go! (The Whistle Song)" that earned a peak position of No. 6 and spent 24 weeks on the Billboard charts.
Santana has taken a step back to reflect on his achievements and tend to his family. Now a part of VH1's "Love & Hip Hop" show, he has given viewers a peek at his personal life. Joined by his gorgeous wife Kimbella, the two unveil the struggles and balances of being married within the entertainment industry.
Santana also started to release new music that has captivated the streets. With a new single out titled "Dip'd N Coke" featuring French Montana and fellow Diplomat phenomenon Camron, he has once again set himself apart in search of continued success.
Rolling out got a chance to catch up with the hip-hop heavyweight for an exclusive interview.
So your new single "Dip'd N Coke" has been getting a lot of attention. What was the process like making that song with Cam'ron and French Montana?
It was a dope vibe. Me and French got a few more records we've worked on, but that wasn't one of the records we worked on in the studio. He hit me up. You know, I been dropping records every Monday, making a lot of noise, especially in the city. So he hit me up, said he was trying to get on that. He sent me the record … and I felt like it had that old Dipset feel to it. I called him and told him I was gon' reach out to Cam, too. He thought that was a dope idea and the rest is history.
[jwplatform oRyAoppE-cLZpqEsi]
After hits like "The Whistle Song" and "Clockwork," do you feel like your individual sound has changed at all?
Individual sound nah … I just try to get better while staying true to my original sound, as well as keep myself current with what's going on around me. You know, I may rap over certain beats, but I'm always looking for ways to bring my flow to the beat and not sound like any rapper outside of Juelz. It's all about figuring out what you can take from the music and making it work for you.
When it comes to the new wave of music, it seems as if the South is dominating the rap game right now. How do you feel about that, and what are your thoughts when people say New York rap isn't as strong as it once was?
The South [has] been dominating the rap game for a while now. You know, I think New York is going to need to take some time to find its way, but I don't necessarily think the city has lost it. Now you got people like Yung Ma, Bobby Smurda and them boys had come through real strong, Dave East is making a lot of noise, ABoogie is doing his thing, and I'm back on the scene, so the talent is there. The vibe is good, but the South is still strong. I think it's saturated, you know, and all artists aren't as talented as others, but you have true artists like T.I., Jeezy, Lil Wayne, that are solid artists that have held hip-hop down for a while now …
[jwplatform BKczSZsH-cLZpqEsi]
How are digital streaming platforms changing the game?
It's totally different. It had gotten to the point where labels had to figure out how to turn streams into sales. So it's like how do you know how good an artist is when people are streaming the record and not actually going out and buying the albums? It's totally different; it's a good thing, I think. You know hip-hop has sustained and passed the test of time. This wasn't supposed to be a thing that lasted 5, 10, 15 years, but it's still here and that alone is a beautiful thing.
What is timeless music to you? Is there any artist in particular that comes to mind when we speak about timeless music?
I mean definitely us. I feel like Dipset put out a lot of timeless music. You know I think that a lot of timeless music came out during that era, artists like Jay Z and Nas were at the top of their games during that time, as well. That's one thing I don't know about, these certain records that are out now — are we going to be able to play these records in the club five years from now and still get the same vibe you feel now when you hear them? For example, [an] artist like Future, when he first came out, he had a unique sound, but he stood the test of time. Migos grew through the same thing. Now a lot of rappers are experimenting with their sound. I feel like they stood the test of time as well.
Let's go back to the early 2000s. What was the experience like with Dipset and Roc-A-Fella? Being signed to Jay Z and Dame, what was that like?
I was signed to Cam. I wasn't signed to Jay and Dame. Cam was signed to Roc-A-Fella and I was signed to him. It was a mixed vibe, you know what I'm saying? We were cocky coming out of Harlem and just having swag already and when we came to the building we didn't really follow protocol. You know Cam was like we gon' do our thing and wait for them to come to us. Dame had brought us to the label, but Jay was the man in charge … Cam and Jay didn't do a song until a year after being signed to the label; that was the "Welcome to New York" track I did the hook for but it was a mixed vibe, honestly. Overall, [it was a] good experience, though. At the end of the day, we were there to make good music and all our focus was on that.
What do the Diplomats mean to you today?
Ah man, legendary s—. I say that now, but back then I don't think we knew how impactful we were. I think if we would've knew back then, we may have did things a little different so it all could've turned out a bit better for us all. You know money comes into play and everybody starts getting big headed. Sometimes, authority goes out the window, but s— happens, so I think we would have taken care of the camp better if things would've went different.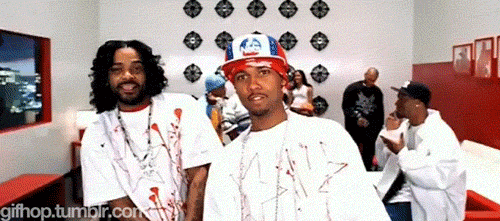 I saw the interview Jim Jones did with Hot 97 and Funkmaster Flex. When you first saw it, what was your initial reaction?
I caught pieces of it on Instagram, but I didn't want to see pieces any longer so I watched it and thought it was a dope interview. You know, everyone has their own version of what happened. I don't think Jim went up there and was saying anything he didn't feel to be true; that was just his version of the story. Just like Cam has his version of the story and I have my version of the story. It's like a lens; everyone has their own view. That's what I think that people need to look at versus who's lying or who's not lying. Jim was on the front line because he chose to be on the front line, not because Cam put him on the front line in certain situations, but we all went hard for the 'Set.
Do you see the camp moving forward from here? Do you ever see there being a Dipset reunion?
I'm not really thinking about that right now. We're always gon' be family. We built what we built and it's legendary. What made us so strong was that Jim was able to be Jim, Juelz was able to be Juelz and Cam was able to be Cam, so I don't know. It's just not on my mind right now. At the end of the day, I'm just interested in putting out good music right now.
What made you want to come back for the seventh season of "Love & Hip Hop"? Would you consider doing a spin-off show?
I really just wanted to support my lady, give her that platform. I didn't want to subject myself to certain things that at the end weren't real. Our relationship already has drama. I just wanted to go on there and be me, Juelz Santana. The money's definitely good, though.
What would you tell young rappers getting into this industry that you didn't know when you first started?
Go hard, believe in yourself and always work hard. Stay on top of your business. At the end of the day, it's the music business. They put the business second, but really it should be the business of music because it's extremely important.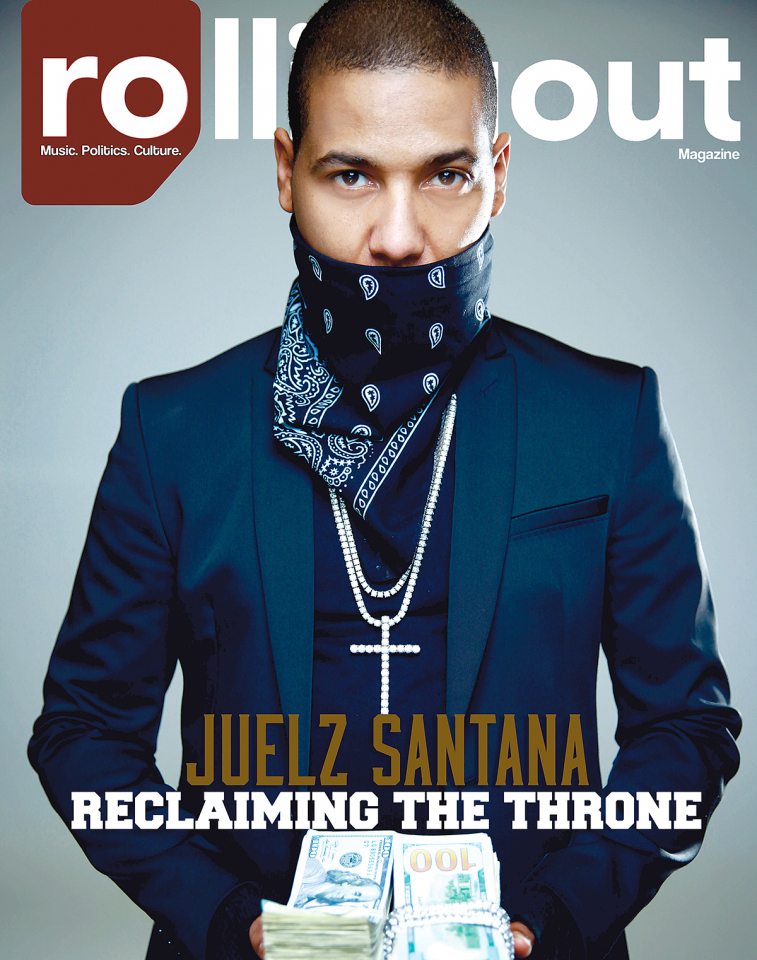 [cigallery]