Hip-hop and R&B collaborations have produced some of the biggest hits in music history. There is magic in the fusion of hard-hitting hip-hop beats mixed with smooth R&B melodies. That same indescribable magic is present in the union of Waka Flocka (born Juaquin James Malphurs) and Tammy Rivera. When the two walk into a room, their chemistry is evident. Even when they're sitting together in silence, it's clear they're communicating internally, sharing secrets the outside world isn't privy to. Together, they are the perfect symmetry, and that symmetry provides the harmony that naturally extends to friends and family around them.
Waka Flocka's larger-than-life persona is partly due to his intimidating physical presence. He stands well over six feet, rocks dreadlocks that hang well past his shoulders, and ink that covers most of his body. His hard-hitting single, "I Go Hard in the Paint," furthers his intimidating presence. He's one of the few hip-hop stars whose street credibility matches his lyrics. Although his swag screams Atlanta, Waka is embraced by hip-hop enthusiasts around the world for his blatant honesty, signature brash tone and unapologetic persona. Although fans are anxious for new music, Waka's schedule remains booked with national and international shows.
Wife Tammy Rivera is the complete physical opposite of her husband. A petite, natural beauty with the versatility to transform into a picture-perfect curvaceous diva for social media, Rivera is the yin to Waka's yang. Instinctively nurturing, Rivera's priority has always been family. She launched a swimsuit line in 2015 and is prepping to relaunch soon, but most of her time revolves around her family. In 2017, she decided to pursue a dream she'd put on the shelf in an effort to be an attentive mother to her 13-year-old daughter and supportive wife to her rap star husband. Rivera released her first single, "All These Kisses," an R&B love letter to her husband, co-written and produced by Rico Love. The R&B ballad weaves Rivera's melodic tone throughout a smooth, rhythmic track. She quietly released the song independently, so many were surprised when it snuck past some of R&B's major artists to achieve platinum status before the end of the year. To score platinum success on her first single, which she worked on without the help of her famous husband, was especially rewarding for Rivera, who encouraged others to use her example as motivation to follow their dreams.
"I didn't know she was even recording," Waka said. "She didn't tell me until she had already been in the studio and recorded some stuff."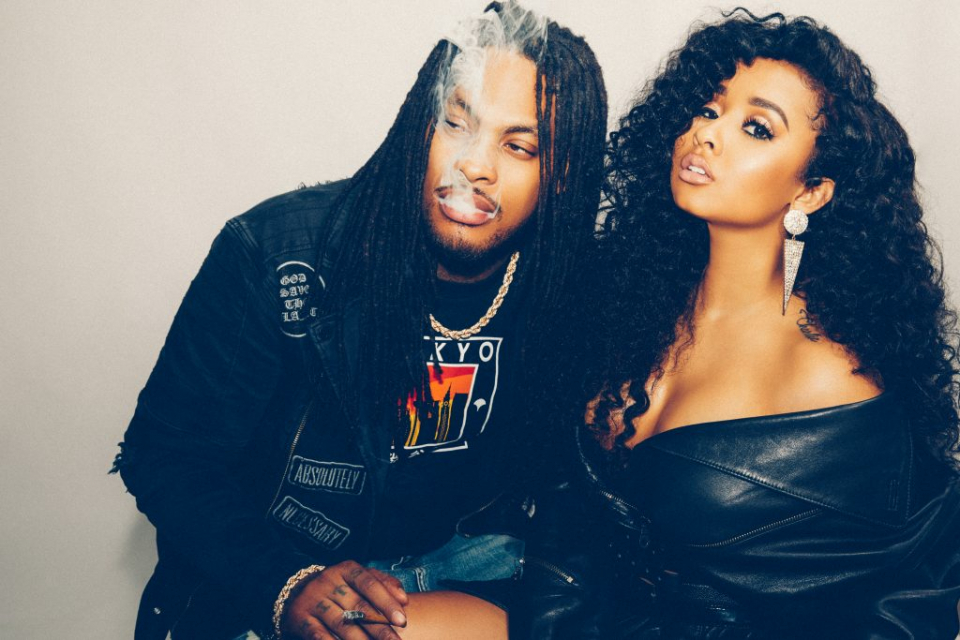 Rivera said it was important for her to do things on her own. She used her money to pay for studio time and she reached out to Love and the rest of the production team on her own.
With Waka and Rivera being a young couple in the spotlight, it made sense that VH1's hit reality series "Love & Hip Hop Atlanta" would come calling. Waka and Rivera agreed to do the show, but Rivera said she knew it wouldn't be a longtime commitment. As with every couple on any reality show, being under the microscope showed the cracks in the couple's relationship, even though they were built on a solid foundation. By the couple's second season on "Love & Hip Hop Atlanta," some of Waka's mistakes had come to light and audiences watched as a tearful Rivera decided to separate from her husband.
The separation took Waka by surprise, as he hadn't expected Rivera to actually move out of their home and take their daughter with her. He said he was blindsided by being cut off completely.
"I was messed up," he admitted. "I hated knowing that I hurt her, but when she cut me off completely, I was sick. At first, I thought we'd still talk and things would eventually go back to normal but she was serious. I realized I'd lost my best friend and that's what killed me. I could live without her being my girl but I couldn't live without my best friend. I would show up at shows right before it was time to perform, go onstage, perform and leave right after. I wasn't hanging out, partying, anything. I was miserable."
Rivera decided she wasn't going to do what celebrity wives typically do and turn a blind eye to her husband's indiscretions. Even though she admitted it hurt, she was determined to start her life over without Waka if he couldn't respect her. This wasn't an easy decision for a woman who initially began praying for her husband when they were just dating.
"I saw how his lifestyle was and I thought he needed someone to pray for him because he was dealing with so much. I would pray for him and I asked God to protect him because this industry can be a lot on a man. I knew he needed that," she said.
"I knew when I first met her, she was gonna be my wife. I wasn't gonna let her go. I had to do whatever she needed to fix it," Waka explained.
"Love & Hip Hop" fans were along for the ride as Waka attempted to woo his way back into his wife's life. Rivera said the experience was heartbreaking and one of the hardest times she's experienced in life.
"I was going through so much and it was public and it was so hard. Yes, the show puts you in situations that of course can go crazy, but for the most part that's your life and you're going through things in front of cameras and people are watching your life, judging you, posting things on social media and the whole time you are trying to figure things out yourself. It can be a lot," Rivera admitted.
Public opinion voted for Rivera to give Waka another chance, but she was determined to do things in her own time and she wanted to be sure she'd found peace on her own before she decided to let Waka back into their home and entirely back into her heart.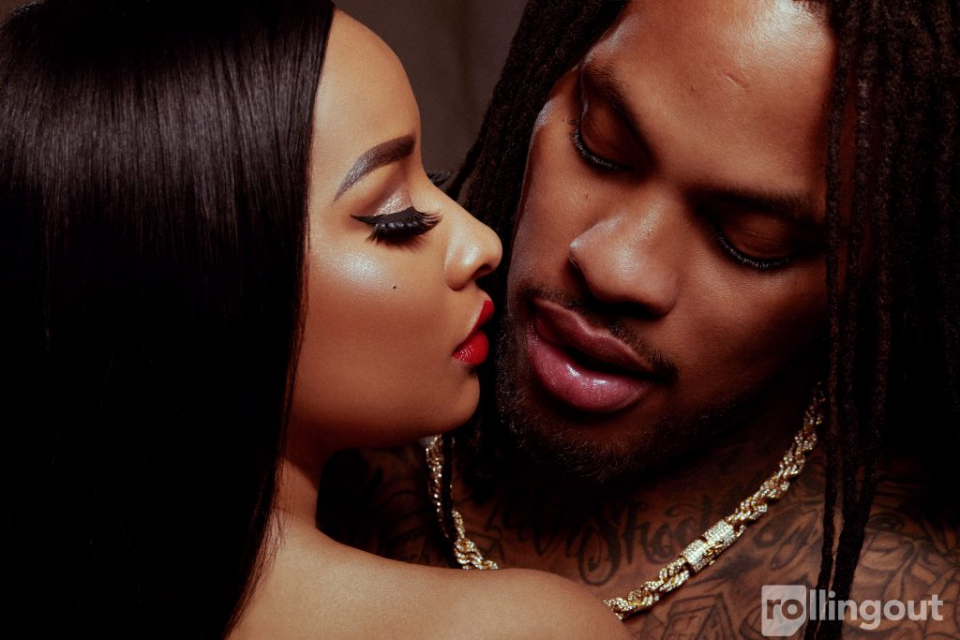 Waka said he was patient, but it wasn't easy. After a year, he was allowed back into the house and awhile later back into the couple's room. Once Rivera allowed her husband back in, she was 100 percent committed to repairing her marriage. Today, the couple is stronger than ever and they both say they learned a lot during their time apart.
Rivera revealed they opted not to come back for the current season of "Love & Hip Hop" because they want to focus on family. When asked about couples hooking up for the sake of being on the show, Waka said he believes real always shines through.
"You can see the couples that were real because they are still together. The ones that got together for the show or for the attention, they aren't. It's not hard to tell," he said.
Rivera said they still deal with women trying Waka via social media. She still has access to his accounts and laughs about the girls trying to pull him from his family.
"There are girls always trying him and there always will be," she acknowledged.
"Those girls don't know me. She is the only woman who has ever gotten through to really know me. Before her, I wasn't serious like that with women," Waka confessed.
The key to their newfound stability is constant communication and knowing they have the ability to overcome any obstacle as long as they work on it together. Their friendship is their bond and the foundation of their relationship.
"She is everything I wanted and has been since the day I met her. She was my gift and she came with a gift for me in my daughter. Having a family gave me balance," Waka said.
The couple celebrated their fifth wedding anniversary in January, but have been together for over eight years. In a culture where fans live to pick apart celebrity relationships, Waka Flocka and Tammy Rivera have and continue to beat the odds stacked against them. With Rivera's music career taking off and Waka preparing to drop new music, the Flockas won't be out of the public's eye anytime soon. The fusion of a bad boy-turned-rock and a pretty, down-to-earth R&B diva creates the perfect symmetry. When asked if they would ever do a record together, Waka stared at his wife sitting across from him. "Of course. We'd definitely do that," he said.