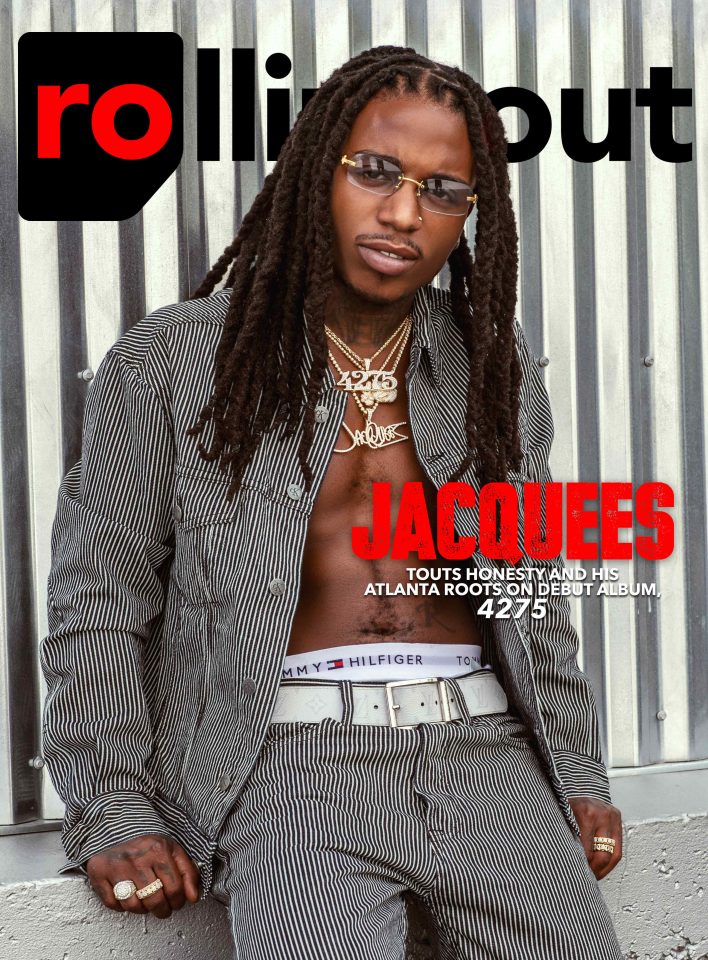 By: A.R. Shaw with additional reporting by Cassidy Sparks
Three weeks before the beginning of summer, Atlanta's sweltering heat was already on full blast when singer-songwriter Jacquees walked into the rolling out studios, shirtless and full of raw energy and passion. It wasn't arrogance he exuded, but a deep satisfaction from perfecting his craft. He stopped by to talk about the release of his debut album, 4275.
Surrounded by members of his entourage, it was evident that the 24-year-old artist keeps a tight circle of supporters and friends, some of whom used to sit on the stairs with him at his childhood home in Decatur, Georgia.
"I always wanted to pay homage to where everything started for me," the Cash Money artist said. "I started singing in that house. I met Johnathan [Sims] in that house. I feel like that's the house that made me into who I am today. I learned everything — the streets and everything I needed to learn. Everything about 4275, made me a man, and I just wanted to pay it back to them."
Sims, who now serves as Jacquees' manager, recalled his first encounter with the young artist as the home.
"After launching our agency, MC Media Works, my partner Jonteau John and I were referred to Jacquees' team by our client CyHi The Prynce's road manager, Marvin Cahill, Sims recalled. "The meeting happened to be five minutes away from my parents' house where I grew up, so I felt obligated to help him before we even met. Hearing him speak and seeing how passionate he was about his music instantly sent off indicators that he could possibly become one of the greats if he kept the same drive and stayed consistent on developing his craft. More than the music, we've always had the bond of a big brother and a little brother."
Jacquees radiated excitement as he spoke about how he initially fell in love with music. Learning about music early, he reflected on childhood memories, when his mother used to play the Isley Brothers and Earth, Wind & Fire around their house. "My inspirations growing up were Michael Jackson, the Jackson 5, David Ruffin, The Five Heartbeats, even though it was just a movie, Genuine, Usher, Trey, Jodeci, Silk, Jagged Edge, 112, Ace Town," Jacquees said, his smile widening with every mention of a musical great.  "[My mother] used to love Ron Isley. I love Lauryn Hill and Erykah Badu."
His childhood musical influences gave him the confidence to participate in his first talent show at 9 years-old — and walk away the winner. From that moment, he fully understood his mission in life.
"Once I won the talent show, people just started saying, 'Oh, he's going to be a star,' and then I started believing I could be a star, and took it from there," Jacquees said.
"Teachers used to ask me about my Plan B" if music didn't work out, he said. "I told them I didn't have one. I'm not telling the kids not to have a Plan B. I played football and my academics were good. I graduated in the top 10 percent of my class. I always knew I could fall back on my academics, but as far as the dream, I had one goal, and it all started at 4275."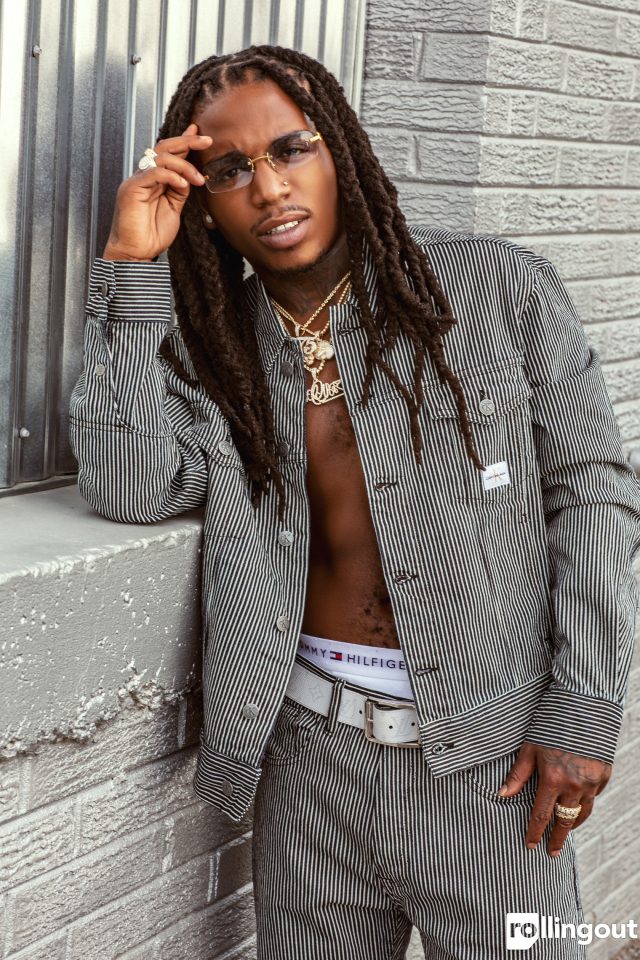 4275 Wesley Chapel Road is also the place where a teenaged Jacquees began building a fan base by releasing mixtapes and music online. It did not take long for his fan club, Team Jacquees, to grow. Ironically, the club started nearly 1,000 miles away from the place he called home.
"Team Jacquees has done a lot for me," he said. "It originated in Canada. When I was 14, I started putting my videos on YouTube, and I remember [seeing a video online] where these girls wrote in the sand 'Team Jacquees' with a heart. So I ran with it."
Today, Jacquees is one of the most recognized and soulful voices in music, redefining R&B for a new generation. While creating his own music, he has taken the baton from some of his idols, like Michael Jackson, Usher and Trey Songz.
Jacquees found subtle ways to incorporate some of those legendary artists into his latest album. For instance, R&B singer Avant's 2003 hit song "Read Your Mind" serves as inspiration on Jacquees' hit single, "B.E.D." The baseline from Ginuwine's 1996 hit "Pony" makes a comeback on Jacquees' "Play the Field." He also pays homage to R&B stars of the past while introducing those classic sounds to today's youth.
"I feel like the current state of R&B is dope," Jacquees declared. "I feel like [there are] a lot of dope artists out. I feel like it's something missing though, but it's coming with me. 'B.E.D.' made you reminisce because I sampled Avant, then I came back with 'At the Club,' and now with 'Inside.' I'm in that lane of a true R&B vibe of singing. At one of my last shows, the system went out but I kept going, and the fans and I sung together."
Jacquees remains honest when it comes to sex. His lyrics suggest that he is on a  continuous quest to fulfill his carnal desires. For instance, in the single "Ocean," he croons, "Yeah, I gotta be strong for this, my name, she moaning it, and if you feeling like I'm feeling, just admit it, baby, yeah."
But while his lyrics mostly focus on sex, Jacquees' real love is his music. Along with his own music, he has served as a featured artist on several hits, which include "Certified" with T.I.; "Ocean" with TK Kravitz; "Pull Up" with Summerella; "Freaky With You" with Nelly; and "Everything" with Snoop, to name a few.
The success he's obtained as a featured artist and with his own work has given Jacquees the confidence to fully embrace his talents.
"People used to ask me, 'Are you a star?' And I used to say, 'I don't know,'" he shared. "But now if you ask me, I'll say, 'Yes.' That is not to be cocky, but I feel good about who I am and as an artist. I feel good about my work. I get in the car and listen to the radio, and I have so many features. That came from me working hard and staying down. I just feel good about everything that's about to happen."
While looking forward, Jacquees understands the importance of paying tribute to and understanding the value of the past. Earth, Wind & Fire, The Isley Brothers and other R&B artists who inspired Jacquees produced and released music that stood the test of time. Jacquees says he hopes to do the same with 4275.
"I wanted to make a classic," he said. "I'm getting older, and I can see things from a different perspective. I also worked with different producers and a lot of the same ones, but they upped their game for the album.  My writing went up for the album. … I'm proud of that and super happy."