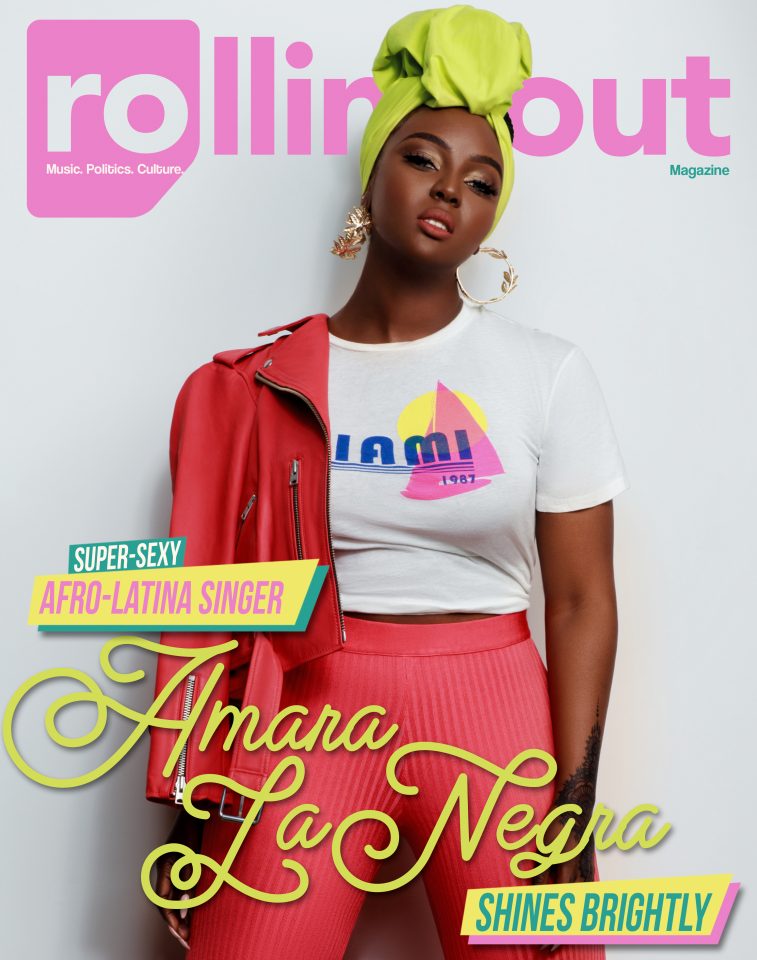 Diana de los Santos was born with a gift to entertain. Growing up in
Miami
, she knew she was a little awkward but her vivaciousness couldn't be restrained. It was the city's variant cultures, music, history, palm trees, sun, beach and sand — its colorfulness — that gave her what she calls
cha cha
. Her mother recognized her talent at a very early age and invested in it. "I was born in 1990. When I was 4 years old, I was on this very important show for the Latino community, 'Sabado Gigante.' And, I'd already won my first beauty pageant and a trophy," she said. An Afro-Dominican, she was the only dark-skinned performer.
As a teen, de los Santos joined a girl group named Amara. One of the members got pregnant and the other fell in love. Not one to give up on pursuing her passion, her alter ego Amara La Negra was born. "It was very hard to keep the group together. I kept the name, which means eternal beauty. I read on Google somewhere that it means 'woman of cinnamon skin' and I thought, 'This is perfect. I'm Amara.' The La Negra came from people not remembering my name and saying what's the Black girl's name and La Negra just stuck," she recalled.
Amara La Negra was introduced to us during the first season of "Love & Hip Hop: Miami." Since recording "Insecure" among other hit singles, her glow up has been intriguing to witness. While filming "Insecure's" video in Atlanta, she overcame her fear of snakes. She's curating a line of dolls that will include an albino doll; as well as designing a "bedazzled and shiny" shoe collection. And, she's been speaking on platforms around the world where she discusses embracing her culture, colorism, career and self-love. Read her exclusive interview with rolling out below.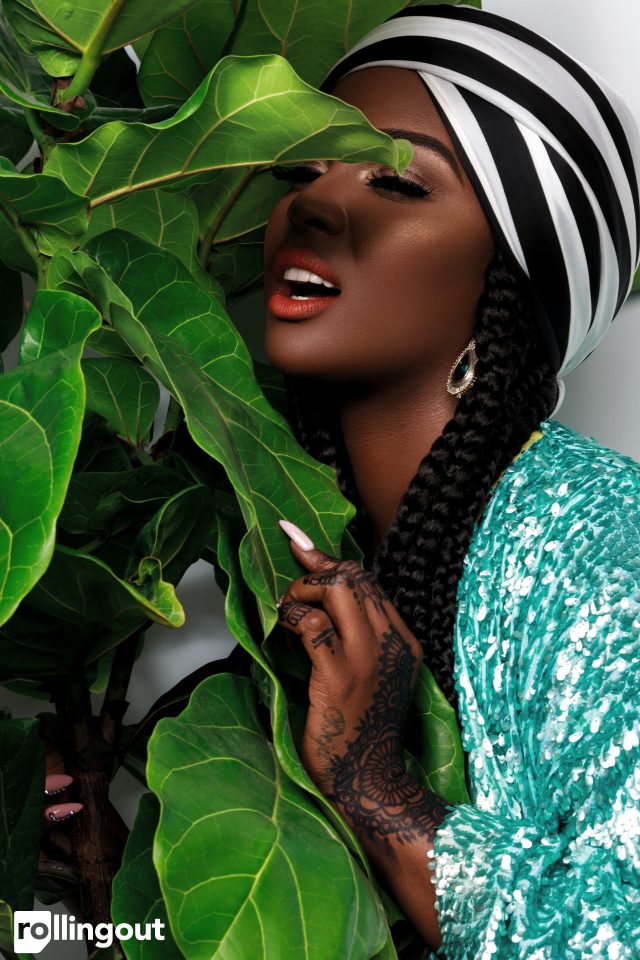 Who is Amara Le Negra?
Amara Le Negra is an artist. She is slightly rebellious, but she has a big, happy, bubbly personality. She sings, acts, dances … she does a little bit of everything. She's working to cross over into the American market now. When she was 7 years old, what was she doing? In school, I was always in singing or acting, for the most part. My favorite classes were those and science. Even though I have this big, happy, bubbly personality, I can be very socially awkward. I would do kids' homework for money. I sold erasers and pencils. For the most part, my activities were singing, acting, dancing … anything that had to do with the entertainment industry. There was not a lot of playtime. My mom told me: "Sometimes in life, you have to sacrifice. When you have a vision that you want to pursue, sometimes you miss out on parties with friends and beach parties and whatever to focus on your future."
So, you wore glasses?
Yes, like a nerd. I still do, but in my house.
Why "Love & Hip Hop"?
My manager asked me if I would be interested in doing reality TV because he currently manages a good amount of cast members from Miami. I was like, "Yes. Sure I'm willing to do it. Why not?" I met Mona [Scott-Young] and the team. They wanted me to be myself. Two weeks later, they called me saying they wanted me for the show. Let's move forward. And, I said, "Let's do it." I didn't really go in with any expectations … thank God it worked out.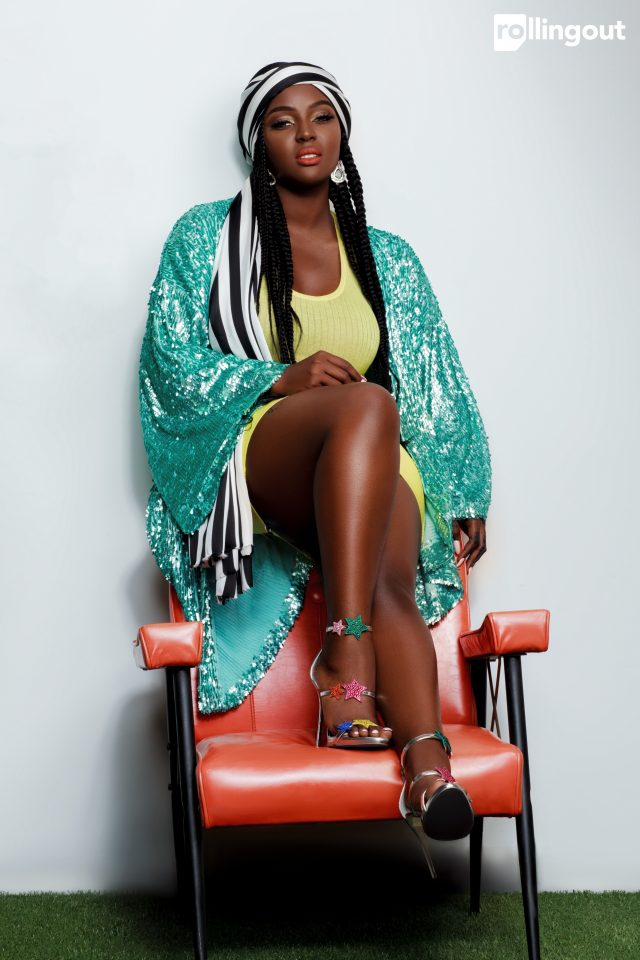 What has changed about your life since?
I'm definitely busier now. I'm working and promoting more in the American market. I was always touring to Honduras, Guatemala, Chile, Dominican Republic and in Europe. I still have my fan base there. Just being able to now have a new fan base [in America] feels really nice. But I still live in the same place. I still drive the same car. I still shop in the thrift store, in clearance and sale sections. I'm still regular. I'm still me and I'd never want to change that.
So, for you, is the American market just to expand or is it for validation?
No, not validation, because I feel as if we are all born with a purpose, and I was born knowing mine. A lot of times, it takes people time to get to that point to know what their gift is or what they're good at. I don't need anyone's validation. What I do enjoy is making people happy. I believe that I am a ball of energy. I have so much energy that you can feel it through a picture. You can see it without even knowing me. You can feel my presence and that's what I like to transmit to people. I like to make people feel good through my music, my words and my dancing. It's a beautiful thing to be able to bring my music, my culture, what I have learned, what's in my DNA and bring it to the American market. I now do more American music with a Caribbean undertone, because I would never want to change or lose who I am. I guess it's more about being able to expand. Everyone wants to have a bigger fan base, but also be able to show them this is where I come from with a little fusion.
When did you have your first international performance?
When I was 17, I got into a band. I was a backup singer and had an opportunity to do a solo every now and then. I went to the Dominican Republic; it was my first time performing out there.
What does it feel like to be on stage?
It's my home. It's my comfort zone. I feel very liberated, very free, very limitless. I feel very in control of my environment because I've always dreamed of the bedazzle, the glitter, the lights, and the power that holding that mic gives you, the crowd and just living that experience. That moment is priceless.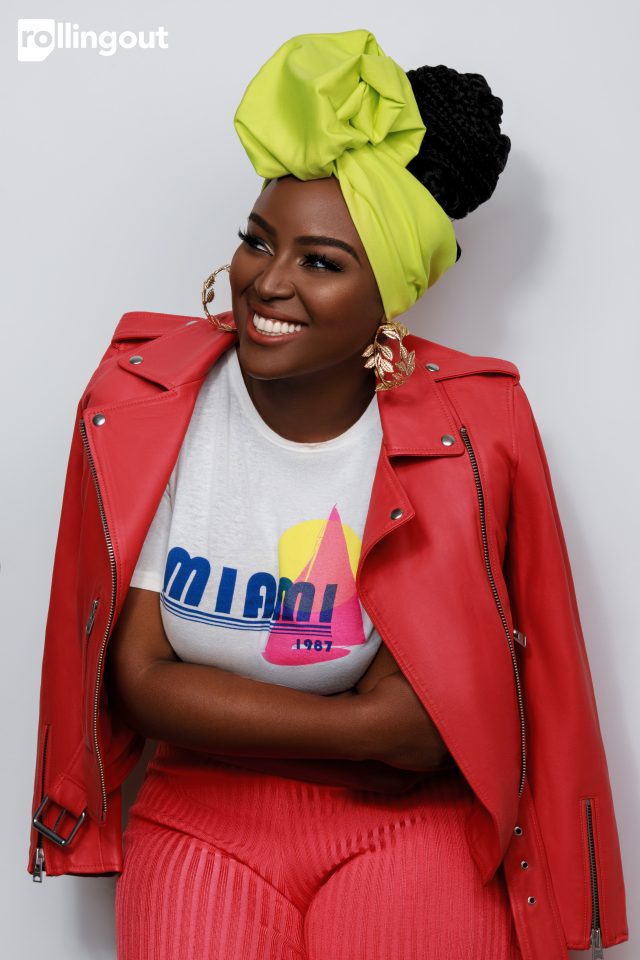 You've been very vocal about colorism. Is there a difference with this issue in the States vs. abroad?
I feel like there are colorism issues all over the world. I just think people focus on what personally affects them and it usually is caused by what surrounds you. I believe — from my perspective and being able to see it from both aspects as an Afro-Latina being born in the United States — here people feel that their struggle is more with the Caucasians. It's Black against White for the most part. But, when it comes to the Latino community, we can be very racist amongst each other. I never like to generalize, but there is a good amount of people in the Latino community that are racist. I've lived it through my own people.
When did you first have this experience?
I always recall being 6 years old working on this TV show while getting my hair done backstage. The hairstylist told my mom, "You need to do something with her hair because her hair is unmanageable and we don't have time for this." The other girls' hair texture was different. I remember looking at my mom's face and that look that she gave me. I will always carry it with me because that was the day that I understood that I was different. My mother always told me, because you're Black you're going to have to work twice as hard to be recognized for your work.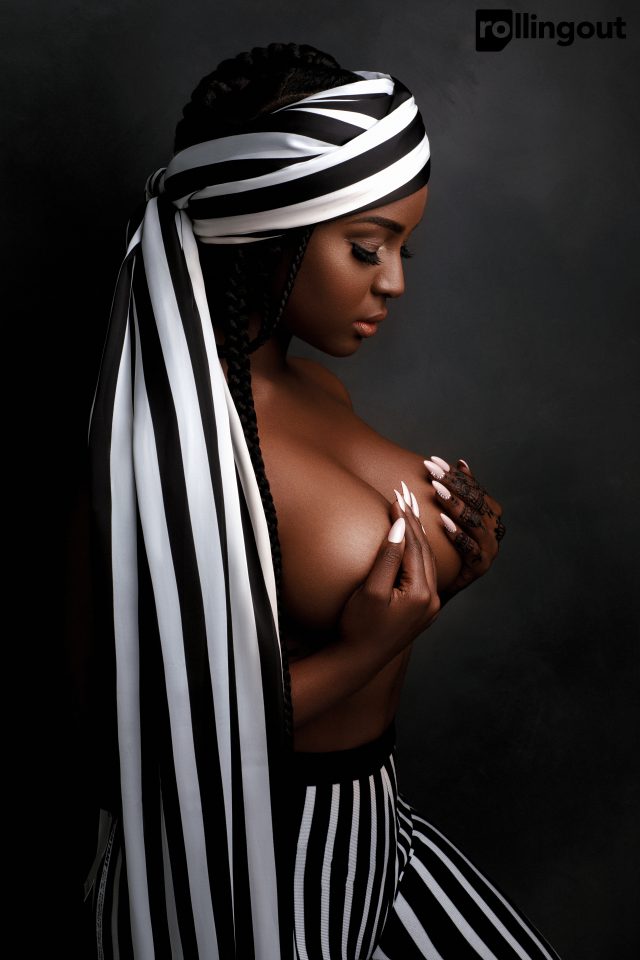 What are your thoughts on cosmetic surgery?
I got my boobs done and I regret it a little bit. I am transparent like that so I'll say it. I was naturally born with a big butt, with hips. with thighs. I did feel a little less confident because certain clothes you couldn't wear. I was in an awful relationship and my ex used to make me feel bad about it and it did make me feel insecure like my song ["Insecure"]. I always said I wanted to get my boobs done and I did and now I have boobs. Great. Sometimes, to be honest, they are in the way and they're heavy. … I don't oppose you changing your hair, surgeries, whatever makes you happy, do it, not because you feel pressured.
What is your idea of a perfect mate?
My idea of a perfect man doesn't exist. It sucks because I'm going through it right now. I think I've outgrown the expectations of a perfect man. For many years growing up looking at "Romeo and Juliet" and all these fairy-tale stories that aren't realistic … then you start looking for that in men. These days, I look more for personality and if you treat me well and you understand my career. The most important thing is that my momma has to like you. Are you open to dating a man of any race? Yes. I believe in love. I'm glad you asked because I have been receiving a lot of backlash. A lot of people feel that because I talk about the Afro-Latino community that I should only be with an Afro-Latino or a Black man.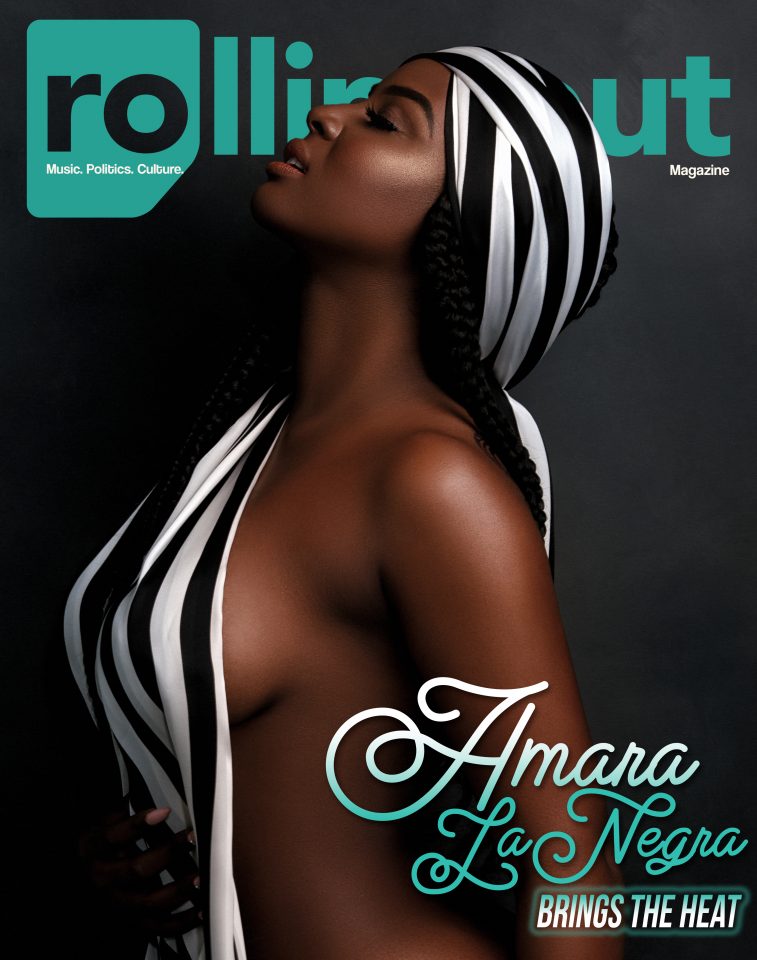 Story by Cassidy Sparks
Interview by Yvette Caslin
Photos by DeWayne Rogers
Styled by Kris Cole
Makeup by Deezy
Hair by Kee Taylor
[cigallery]