Alano Miller is an unlikely breakout star in WGN America's equally unlikely hit slave-era drama "Underground" now in its second season. As Cato, the Orlando, Florida, native has taken one of the most unlikable character prototypes a Black overseer — and somehow humanized him. In the very first episode of "Underground," Cato appears to be not only the kind of slave who would never run, but one who would tell "massa" exactly who is and how. So, naturally, the audience was surprised when Cato told Noah (played by Aldis Hodge) that he wanted in, too. It's that twist that got Miller to even sign up for the role. However, just because Cato also wanted to run, as the audience has learned, doesn't mean that he is trustworthy or likable.
"When I got the job, I remember just sitting down with ["Underground" creators] Misha [Green] and Joe [Pokaski] and saying it's going to be easy for anyone to just call him a villain or to even play a villain but it's going to be much harder to fight for his humanity. It's going to be much harder to make sure that he has a voice in the story. It's going to be much harder for you to have that tug and pull at your heart. If I'm doing that to you, then I'm winning. I'm doing my job as an artist because now you don't know [on] what side of the fence he is," he says.
Until this season, a few episodes in even, audiences had no idea if Cato was still alive. After all, a lot of characters from the first season just didn't survive the escape attempt. On Twitter, during the season finale, Miller found out just how strong audience attachment to Cato was.
"When I was missing in episode 10," he recalls some on Twitter proclaiming, " 'If they kill him, I'm not watching the show anymore, 'He needs to be alive,' and 'I cannot believe they would kill him off.' "
This season, when it looked like Noah had finally met his demise, Cato shows up out of nowhere, but not as a slave. It looks like Cato is actually running things now. "He's not a slave master," Miller insists. "He just has a mansion and a lot of money. He just has a lot of people that work for him and they just all happen to be White." Of course, we will have to keep watching to see what he means.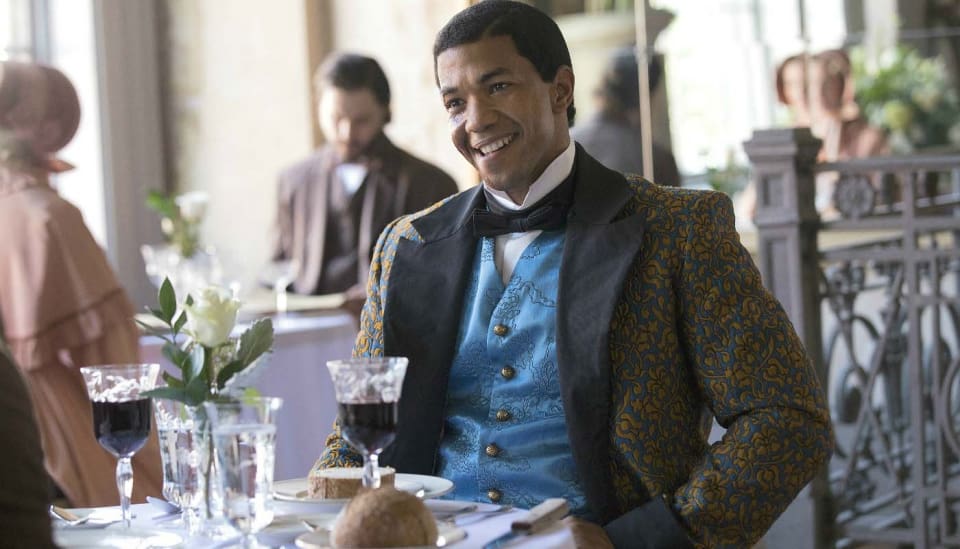 "The reason why I fell in love with ["Underground"] is because it took [Black history] out of the museum and really brought it on home and made it very relevant for me."
That Miller has been able to pull off this kind of role is a testament to his extensive arts background. A child of the arts, Miller recounts how his childhood was filled with creativity. His sister studied ballet and he did, too, along with tap and other forms of dance. He also set his mark as a public speaker, winning numerous oratorical contests, as well as performing extensively in plays. For college, he attended Conservatory of Theatre Arts at the State University of New York in Purchase (SUNY Purchase), the nation's No. 1 acting conservatory, according to The Princeton Review. He even had the honor of theater titan August Wilson seeing him perform in his signature play, Fences. Miller went for his MFA in acting at Penn State precisely because Wilson was joining the faculty there and he wanted to study with him. Sadly, it was not meant to be.
"I showed up to look for his office and they said he had just passed. It was very devastating to me because this is a man, of course, I looked up to. I studied under [Tony Award-winning director] Lloyd Richards [who directed six of August Wilson's plays on Broadway, including Fences] at SUNY Purchase. So I had been in his circle and never had a chance to be with this great man as a student," he shares.
Although devastated, he continued with the program and was able to meet and work with Tarell Alvin McCraney, the acclaimed playwright recently lauded for providing the story for the Oscar-winning film Moonlight, who worked under Wilson. In fact, McCraney casting him in his acclaimed Brother/Sister trilogy set in Louisiana projects that include In the Red and Brown Water, The Brothers Size and Marcus; or the Secret of Sweet proved to be Miller's big break. Interestingly, Brian Tyree Henry, best known as Paper Boi on "Atlanta," and Sterling K. Brown from "This Is Us" were also in McCraney's orbit and now all three actors are friends.
His other big break came when he was cast in "Jane the Virgin," the American telenovela about a young woman who, similar to the Virgin Mary, becomes pregnant without having sex, as twins Roman and Aaron Zazo. "One was evil and one was good. They were just so drastically different," he says. "It was just a lot of fun."
Playing Cato is more than just fun; it is also important and empowering for him as a Black actor and Black person in this country. Still, Miller, who was Raymond Green in the historical film Loving about the court case that struck down laws banning interracial marriage, grew up learning about Black history thanks to his mother who was a teacher and other family members, says "Underground" surprises him.
"The reason why I fell in love with ["Underground"] is because it took [Black history] out of the museum and really brought it on home and made it very relevant for me," he explains. And this season his wife, DeWanda Wise, who is also seen in "Shots Fired" starring Sanna Lathan on FOX and will star in the Netflix series of Spike Lee's "She's Gotta Have It," has also joined the series, so there's extra incentive to go to work these days.
Still, it's the unexpected impact that the show has had on kids that makes Miller most proud. One surprising encounter with a young fan still gives him pause. "Aldis and I and Amira were in D.C. for an event and we went to Shake Shack and we were in line and there's this Black woman with her two kids and this little girl is just looking at me and she's smiling but she keeps putting her head in her mom's arms to hide and I'm like 'OK' " he recalls. "And the next thing I know she's just staring at me and staring at me and then she just runs over and she hugs me and I'm like 'oh' and she's like 'Cato.' It just took my breath away and then I found out that she's just 7 years old and she and her sister, 9, both watch the show."
It's "seeing kids embrace their heritage and love and see that they are superheroes, that that's what their DNA is, as opposed to just being the victims," that makes "Underground" Miller's most important work to date.
"That's why we're doing this," he says.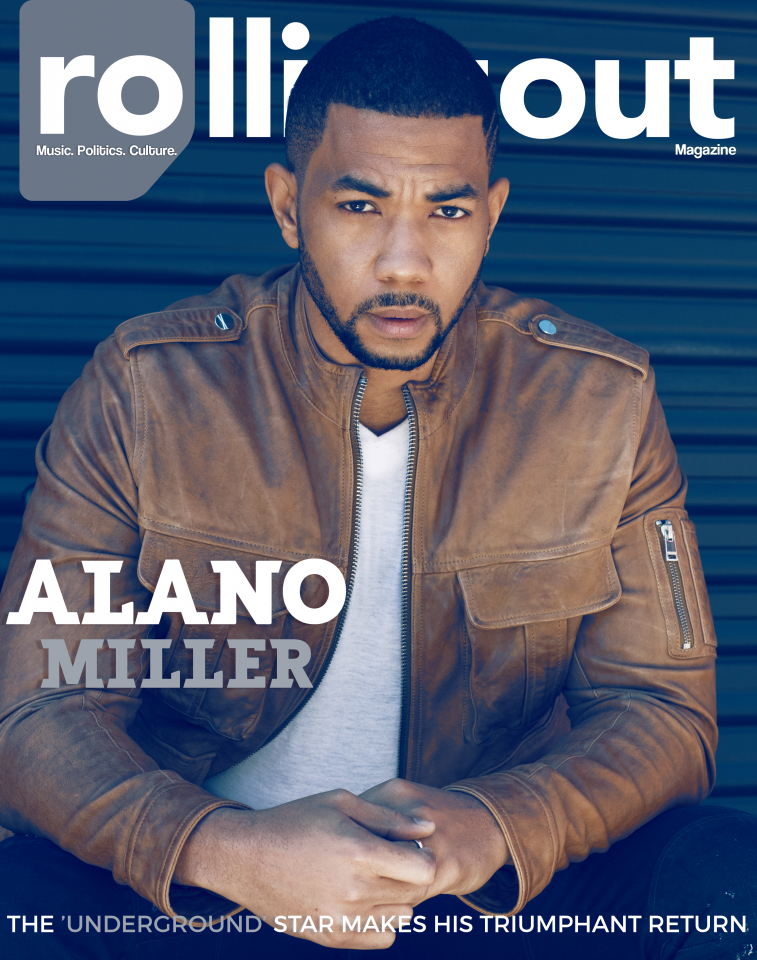 [cigallery]