If DeWanda Wise wasn't on your radar before, she certainly is now. This season, the bronze-skinned beauty with striking caramel eyes has captivated audiences by pulling double duty as Clara on "Underground" and Shameeka Campbell on "Shots Fired." In one, she is the daughter of a Gullah preacher who seeks a respite from slavery by using her feminine wiles on a White slaveholder. In the other, she is a young, struggling mother trying to raise her youngest son while mourning her deceased oldest son. And this summer, she is the forever bold Nola Darling in the series adaptation of Spike Lee's classic 1986 film She's Gotta Have It for Netflix.
With characters as diverse as these, it's hard to box Wise in, and that's the way she prefers it. "There's never a hierarchy," she says of her roles via phone. "The weird thing about training is you become really accustomed to playing characters, which is not something they really encourage when you get out of school, especially in Hollywood."
"When you're training, you're literally playing people who look nothing like you and have nothing to do with you so you acquire a skill set, this master kind of toolbox," explains Wise, who studied at the prestigious New York University Tisch School of the Arts. "I played Tiresias in Antigone. I played Prospero in The Tempest. And, normally, when you get out of school, especially [if] you [become] a series regular on a show [where] you are [expected to play] that character for presumably seven-plus years, they want it to be closer to who you are. When you're auditioning for casting directors, they say the producers want to see you."
Viewers are seeing Wise, though. With all the roles she takes, she insists that "there's a strong sense of purpose behind why I'm doing it." With Clara, she says, "I loved the idea of exploring an 1860s preacher's kid on a Gullah plantation."
The kind of challenge Clara presented was "beautiful," she says. "Ordinarily, you only get the kind of challenge it was to play Clara in the theater."
And television, at least this show, comes with its own special insights. "In all things 'Underground,' " she explains, "there's always this underbelly of a modern day context. I always thought, 'If Clara existed today, she would be an Instagram model.' If Clara existed today, she would be this girl from boondocks nowhere who would be like, 'I need out; I need out; I need out; I need out.' So, it was just a blast to explore what that would mean to play a super-duper small-time girl who just was super aspirational and could see more for her life in the context of these circumstances."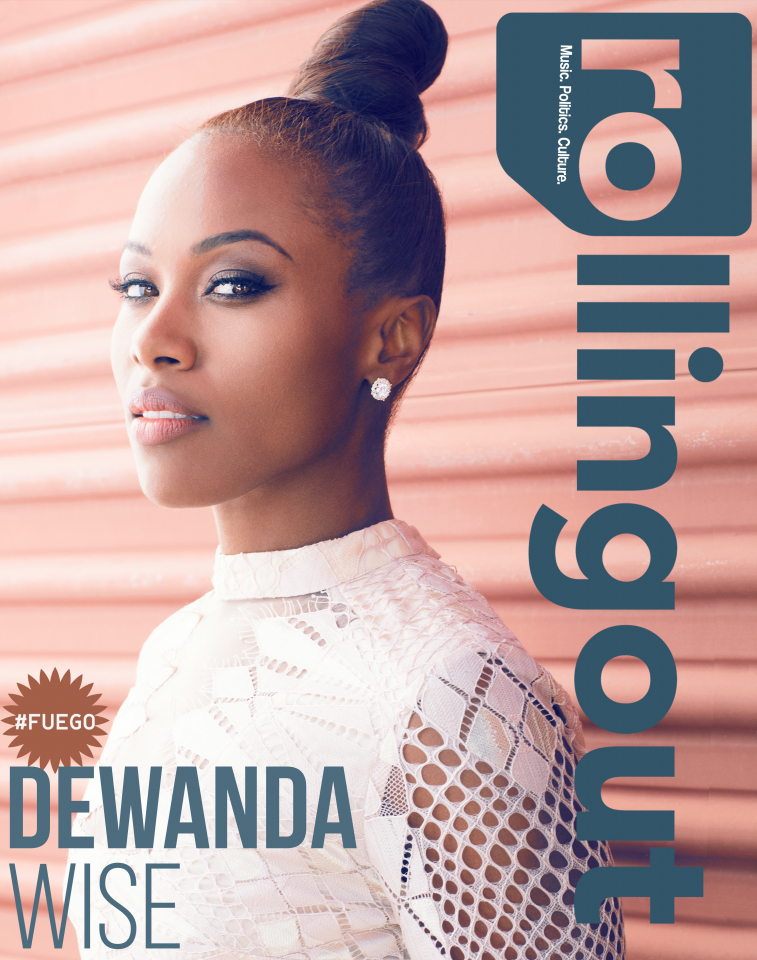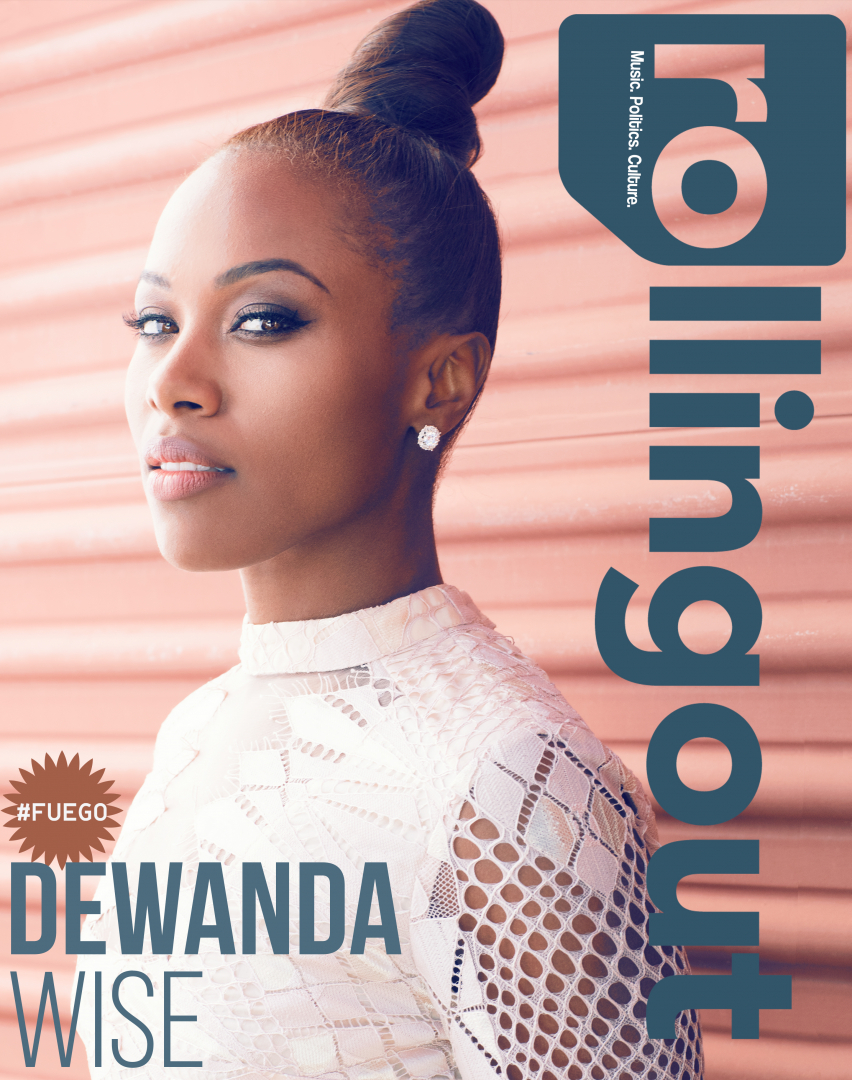 "Underground" also comes with an even more personal perk: her husband, Alano Miller, plays Cato. On top of that, she and "Underground's" co-creator Misha Green are besties. Since she was always on set anyway, why not put her to work?
She didn't have those kinds of personal relationships on "Shots Fired" that she had on "Underground," yet there's still a deeply personal connection for the Baltimore native. Playing Shameeka Campbell — the young mother whose son was killed by police — is more than an exercise in her craft. In college, Wise minored in community-based theater, so playing Campbell aligns with her personal politics.
"This role for me, it was a gift from God," she explains. "It was a place for me to combine my artistry and my activism and that doesn't happen often. Yeah, on a selfish level, it gave me someplace to put my own rage and sense of injustice."
But it's also been a place for her to counter that injustice. "I'm always consumed or interested in the real and quiet moments of people's daily lives and so Shameeka Campbell is representing the Mothers of the Movement," she says. "She's your Wanda Johnson, mother of Oscar Grant; your Leslie McFadden, mother of Michael Brown. And we only see these mothers in public. We only see them on the news and actually, it wasn't until this year before any of the mothers, who had lost their sons at the hands of the police, had written anything about it.
"You can read Leslie McFadden's book and you hear the kind of painstaking, aching and daily grief that she endures," she continues. "So, for me, Shameeka Campbell in the story is integral to building this kind of empathy that I feel we've lost."
Interestingly, playing Rochelle, who is much different from Clara or Shameeka, in How to Tell You're a Douchebag opened many doors for her. The official Sundance selection about a womanizing blogger who gets put in his place by one of his romantic pursuits presented Wise in a way her previous works had not. "Rochelle is stunning and brilliant and that's what I needed and what I wanted to do at the moment," she says. After Douchebag at Sundance, she booked both "Shots Fired" and "She's Gotta Have It." Thanks to her husband and his support, they invested in the film using one of his "Underground" checks so she was not just one of the stars but the executive producer, as well.
"You have to say yes to yourself first and you have to tell people who you are and you have to continue to tell people who you are," she says of their decision to invest in her NYU classmate Tahir Jetter's film. She and Miller plan to keep investing in each other and other artists like themselves.
Lots of people will be saying "yes" to her after they see her as the timelessly bold Nola Darling in "She's Gotta Have It" on Netflix later this summer. Because the film hit back in 1986, it was not one that Wise was always familiar with. She only encountered it a few years before this incredible opportunity came to her. But she sees its boldness even now.
"Because the story was already incredibly ahead of its time," she says, "I felt excited about what we could do with it in a modern context." One of the things she explores with Darling, who is now a struggling artist in Brooklyn juggling her various men, is "how hard it is as a woman, especially as a woman of color, to remain free. To like really hold on to that sense of Black girl magic, Black girl joy. How many things come up against us that just continue to try and condition us to be who we're not?" she asks.
Now playing Nola Darling, whose romantic life is very active, is not a role many husbands would welcome, so there's no surprise that she and Miller had "a huge conversation" about it and the dialogue didn't stop there.
"Because Spike Lee is a family man, he really is such a family man," Wise says, "he talked to Alano, too. So it wasn't this thing where 'I'm gone do this and you gotta deal with it.' We really processed it. We're super involved in each other's creative lives. My husband, I'm not going to lie, he stepped the f— up.
"We took it as an opportunity to grow our marriage even more and not to shy away from the challenge of what it means to share me with the world … So I'm super proud of Mr. Miller." And there's no doubt that he's super proud of her.
As for Nola Darling, Wise promises that "she's still the same strong feminist icon but she's fully human" and assures us that playing her is "definitely the most fun I've ever had." For Wise, the series can't come soon enough.
"I'm excited for people to meet her," she says. "And, so far, we, the people, have been excited to meet DeWanda Wise."
–ronda racha penrice