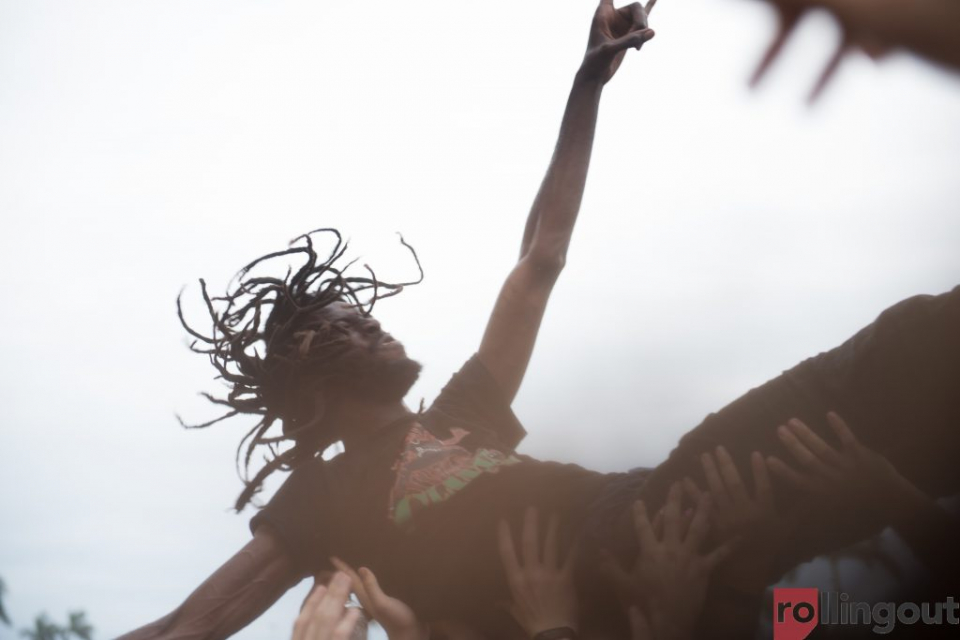 Now in its second year, the Rolling Loud Festival is seeking to become the Coachella of the South. However, there are issues that should be addressed before it can be considered an elite festival. After the 2017 setup at Bayfront Park, the festival moved to a large parking lot outside Hard Rock Stadium in Miami Gardens.
Logistically, this year's fest was a bit difficult to navigate. With over 60,000 fans in attendance on the festival grounds, moving from stage-to-stage was a task. For example, if you had hopes of seeing Pharrell and J. Cole, it was nearly impossible considering that they performed at close to the same time and it took 10-15 minutes to walk from one stage to another.
But beyond the logistics, most of the artists who performed put on good shows and kept the crowd vibing throughout the entire weekend.
Here are 10 must-see crowd shots from the Rolling Loud Festival in Miami.
Photos: Ray Love Jr.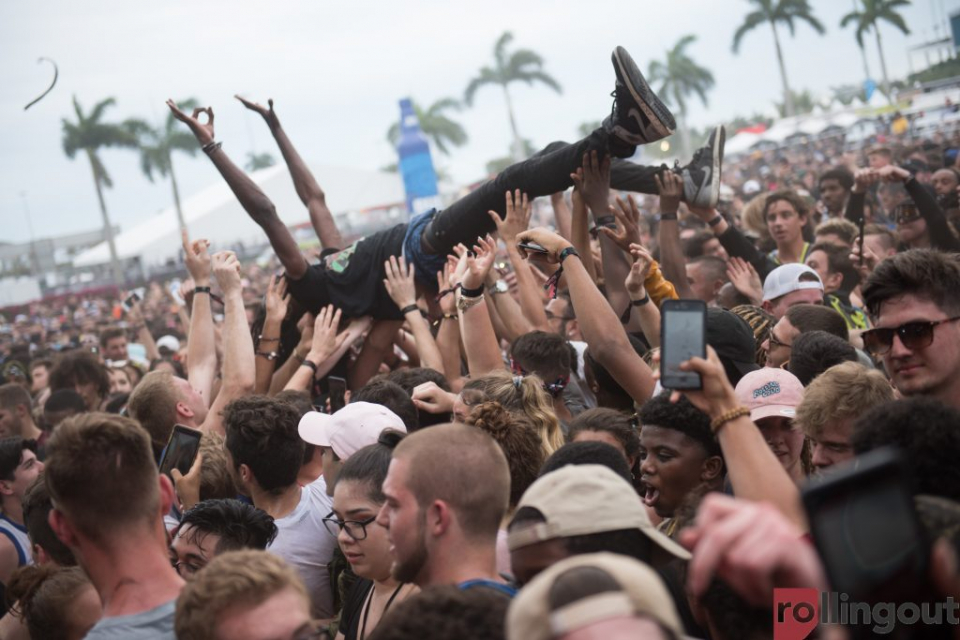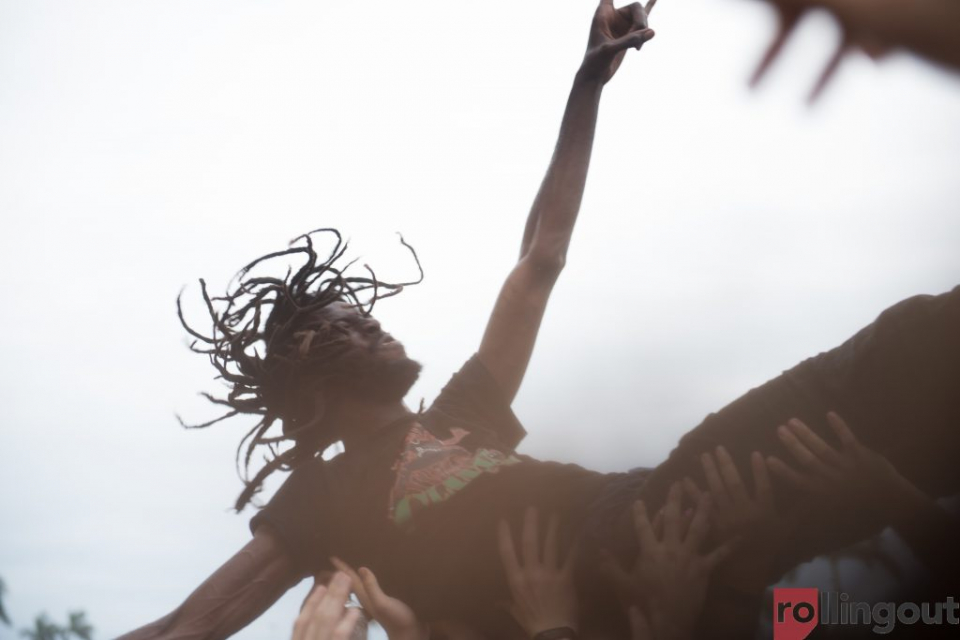 Crowd surfing has become an essential aspect of the festival experience. Here, a fan crowd surfs during SmokePurpp's performance.
Rolling Loud's logo features a gold link with a gold Rolling Loud pendent. Here a fan takes a photo in front of it.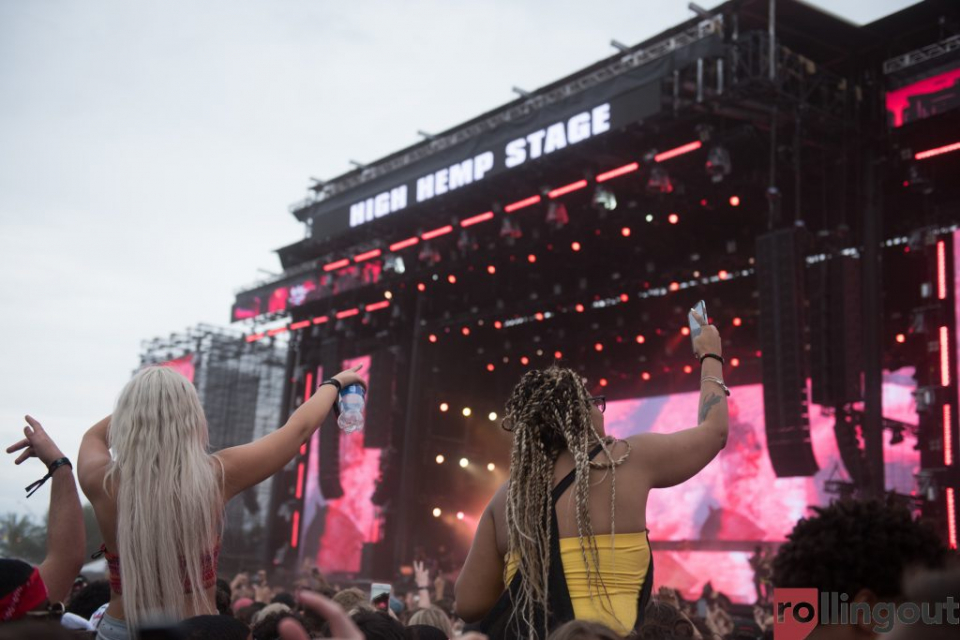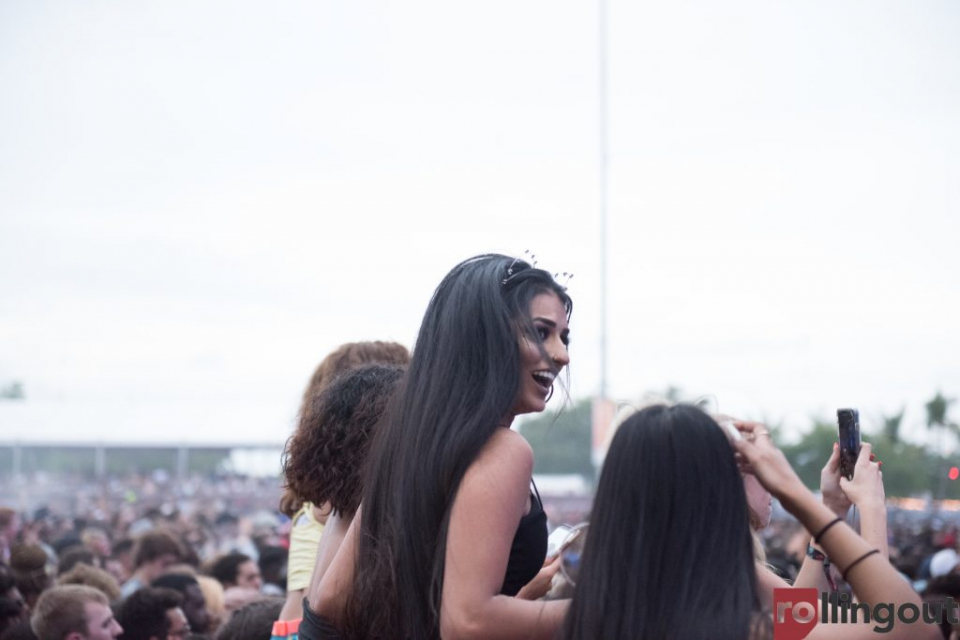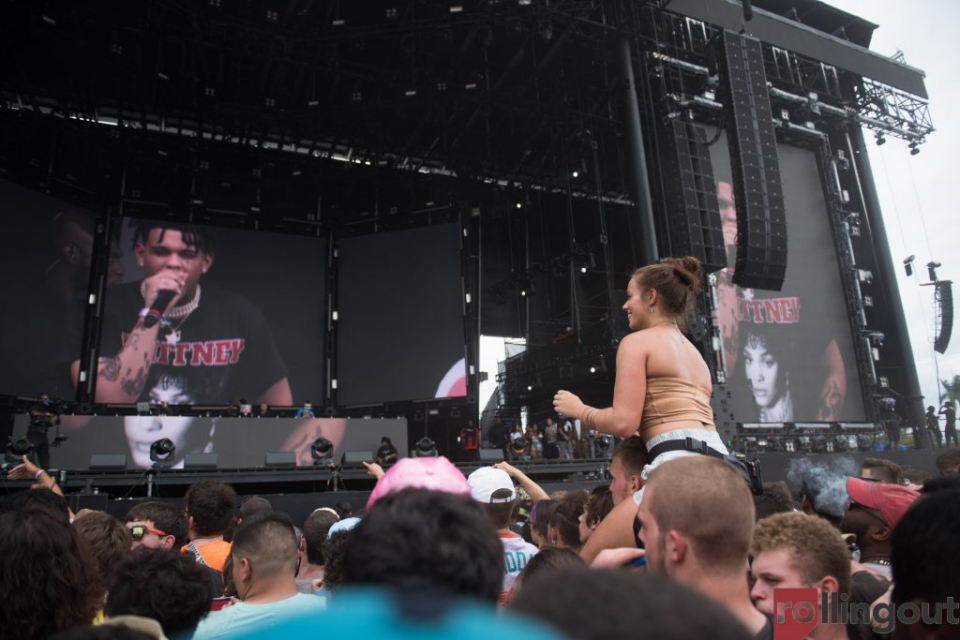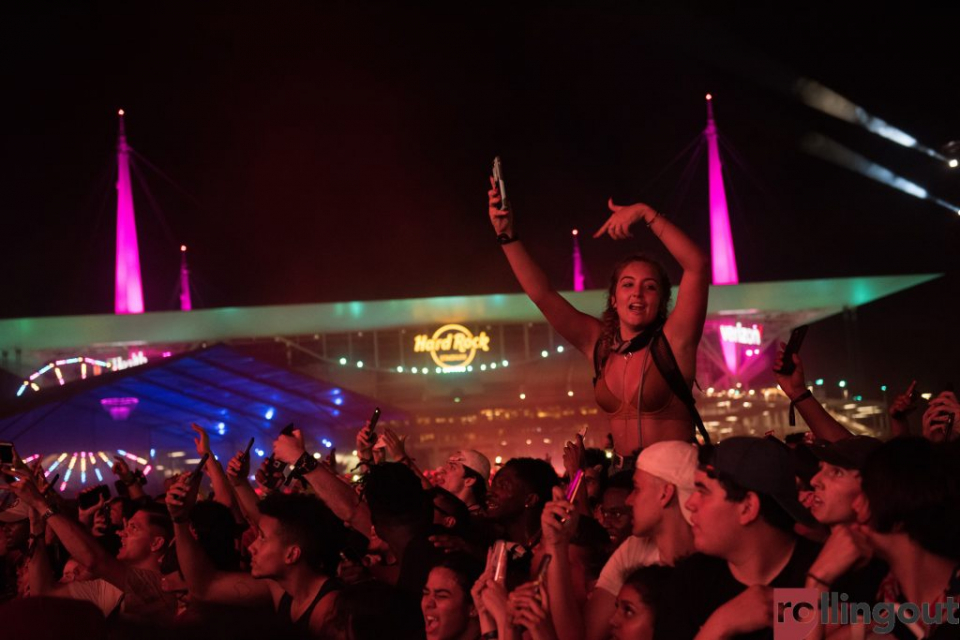 Concertgoers sit on shoulders for a better view.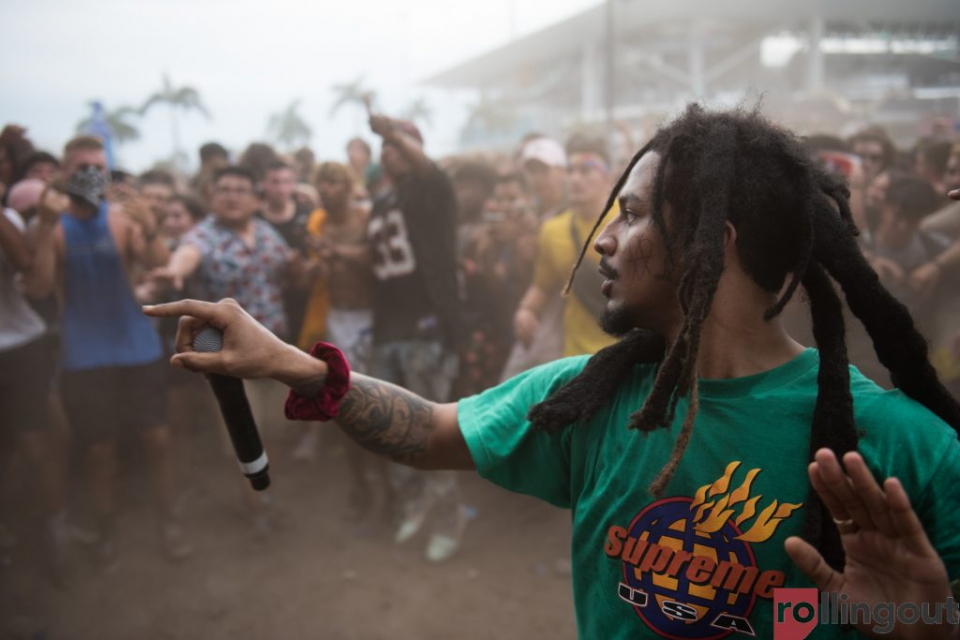 A member of SmokePurpp's crew vibes with the crowd during SmokePurpp's set.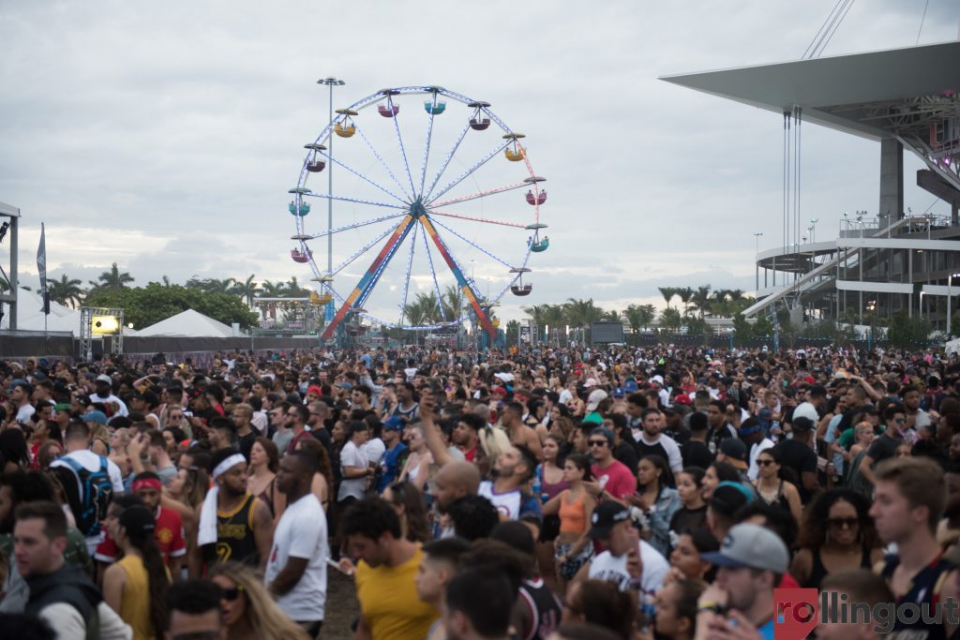 This year, Rolling Loud added a Ferris wheel to the festival.
A view of Trippy Red's stage set.