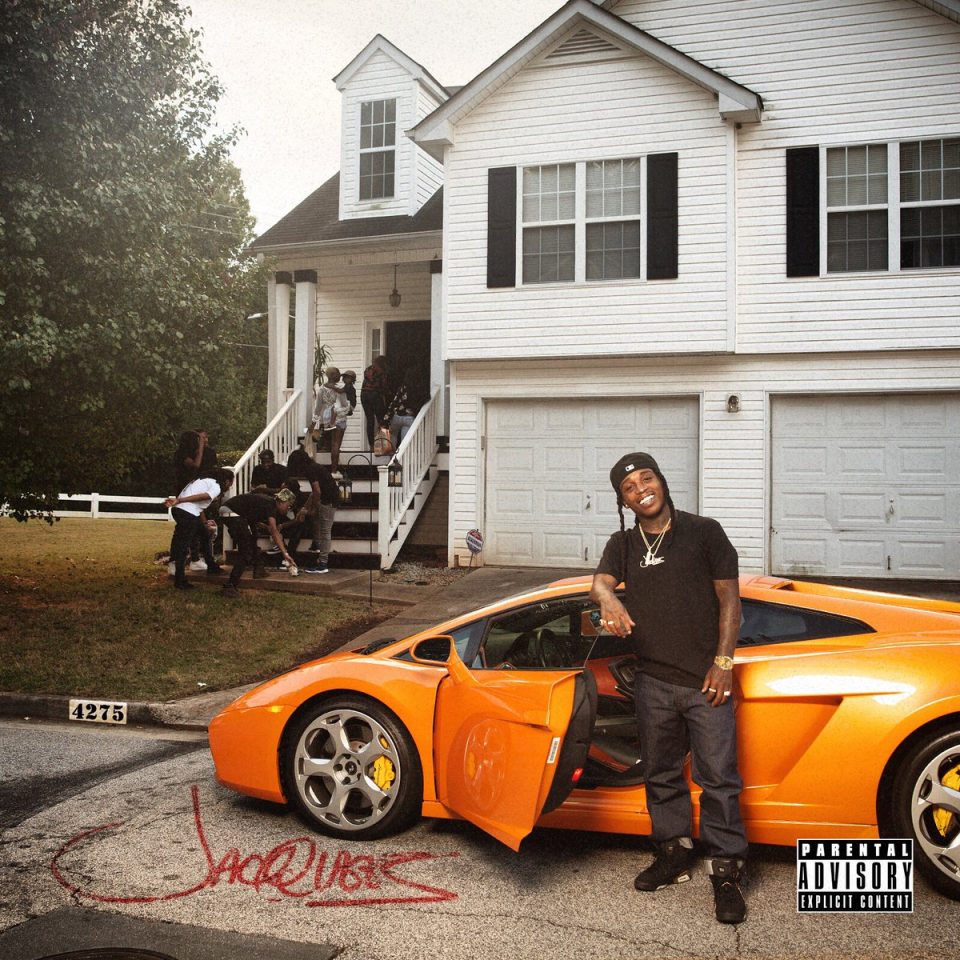 Only a few artists can manage the balance between player and gentleman. Cash Money's Jacquees accepts the challenge with the debut of his long-awaited studio album, 4275.  Titled after the address of his childhood home, it's a dope blend of crunk and trap, infused with '90s R&B. The 24-year-old singer/songwriter has been grinding on the ATL music scene since his teen years, soaking up the game from industry vets such as Jagged Edge and Chris Brown. 4275 features work from a bevy of producers including Nash B, MurphyKid and OG Parker. It also boasts appearances from industry heavyweights like Jermaine Dupri, Birdman, Chris Brown, Latocha Scott, Trey Songz and Young Thug. 
It's clear that Jacquees is a student of R&B, who's working on reaching mentor status. He matches the stride of legends like Usher with smooth, harmonious vocals while blazing his own brand of raw, uncut lyrics. Similar to his hit single "B.E.D.," most of the tracks focus on creative cuffing instead of commitment. His latest single, "Inside" (Trey Songz) keeps it 100 about his intentions. Those looking for a playlist for gettin' it in with bae will enjoy this pass to freakdom.
Unlike some of the '90s icons to which he pays homage throughout the album, he is not subtle. He is confident about the lure of his charm and finesse. On the guitar-led "Studio" (Young Thug), he sings, "Caught it in the studio, call me Julio, yeah/I'm just a real big playa, you can call me a Gigolo, ayy/'Bout to f— you from the back, right in my studio, ayy/I'm 'bout to drip my swag, baby hold on, sit back/Watch a b—- ride my d— like a mongoose (ooh)/Make her drink Remy, n—-, call me Papoose (ooh)/Pockets full of blue-face hundreds, suwoop (ooh)/Straight from the back of the lab, make a beat too …"
Taking a break from spitting game, he reveals a mature side to his persona over the mellow, pulsating bass on "Beauty Doesn't Cry" and the sensual, guitar-tinged "No Validation."  The latter track was recently reimagined on Tyler The Creator's latest single, "Gelato."
Proud of the roots from which he grew, the Decatur native spreads inspiration on "All About Us," a loyal ode to his day ones. "They say if you want it bad enough, you'll get it I know/Wanna tell you how I feel, I know it's been so long/I'm still ridin' with my n—-s, that's the s— that I'm on/I been watchin' from a distance now, but baby we on/I tell the kids to keep on dreamin' 'cause believin' ain't wrong/I put my city on my back, now I'm the reason we on."
Solid collaborations like the lust-filled "Red Light" (Def Loaf) and the sweet ballad, "Special" (Jagged Edge), are some of the album's highlights.
Jacquees is poised to leave an indelible mark on the industry. In a recent interview with Billboard, he revealed his motivation for the album. "Being that it's my debut album, I just wanted to be honest in my music," he said. "I've grown and learned a lot, and you'll hear it all in my music. I've been in love, fell out of love and been in some really hard positions in life I've had to overcome.
"Overall, I just want people to know I put my heart and soul into this album. I've been working on it for four years, so shout out to everybody who put in time with me on making this album a classic."
Peep Jacquees on the line up for Chris Brown's Heartbreak on a Full Moon tour, with H.E.R., Rich The Kid, and 6LACK, this summer. Breezy and Jacquees' joint album is set to drop soon.
4275 is available on all digital outlets. Stream it below and share your thoughts.