Chris Brown has reportedly spent $30,000 on an extravagant birthday party for his daughter.
The "Don't Wake Me Up" hitmaker is said to have gone all out on the Disney Princess themed bash as his little girl Royalty – whom he shares with 34-year-old ex Nia Guzman – turns four on Sunday, May 27, 2018.
According to TMZ, the 29-year-old singer and his former flame have put their differences aside for the joint party, which will see everyone from Jasmine to Cinderella making an appearance – including the latter's Fairy Godmother.
While musician Tone Stith is set to perform at the luxury event, there's also the possibility Chris himself could be convinced to join in the fun.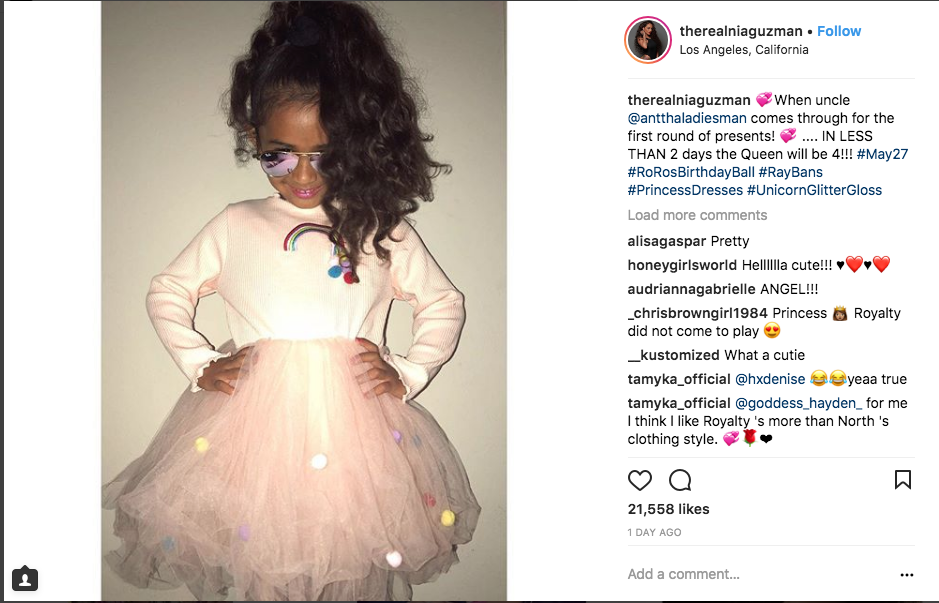 The report adds that the adult guests will be tucking into a menu featuring crab cakes, shrimp tempura and California rolls – while the kids will enjoy burgers, mac and cheese, and peanut butter and jelly
sandwiches.
Proud dad Chris has grown close with his daughter since she was born four years ago, and he has said in the past how much of an impact she's had on his life.
Back in 2015, the star claimed he had been changed for the better by fatherhood, and explained that Royalty "mellow" him out. Speaking on Ryan Seacrest's radio show at the time, he said, "It's actually great. It's very humbling. You know, it's very calming.
"I think I was a lot, you know, rambunctious, very hyper as a kid but now seeing that 10 times over, my daughter's kinda like mellowing me out."