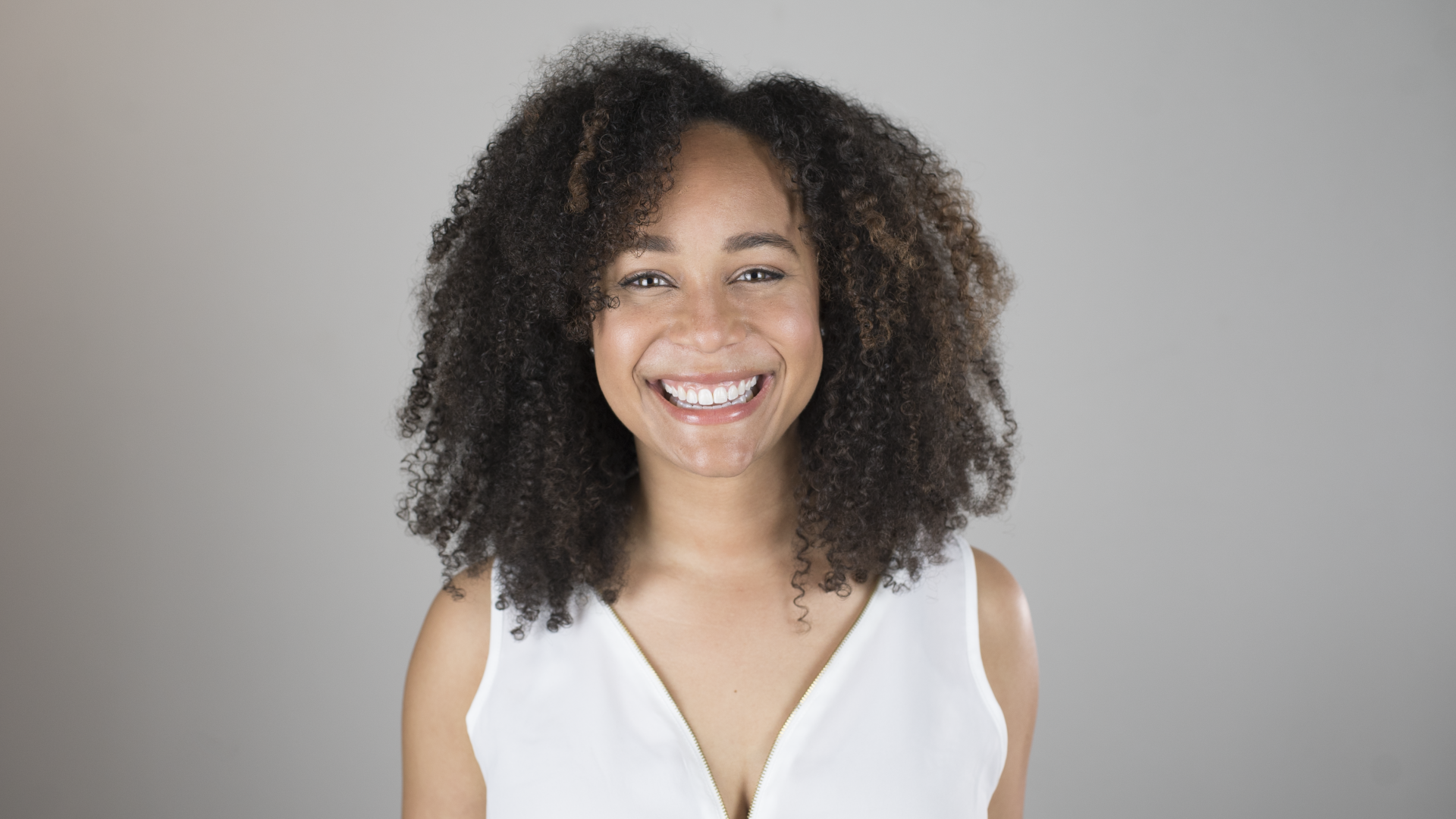 Picture this. You are embedded in the Windy City while surrounded by 500 driven women. You prepare for a life-changing weekend of empowerment. Blavity's EmpowerHer17 will do this by bringing passionate girl bosses together June 9-10 for high-energy dream building, with a slice of ratchet fun. And with a co-founder like Morgan DeBaun, guests should expect nothing less than the best.
Started one year ago, EmpowerHer provides an open platform for women to connect, learn and celebrate the successes and struggles of each other. In fact, the event directly upholds Blavity's ability to captivate the culture. This has exponentially grown the company as one of the most recognizable tech platforms for Black millennials.
Maybe it's the transparency that makes Morgan and the Blavity team so relatable. You can often catch the young CEO twirling in her office to her favorite morning alarm, "Bad and Boujee" by Migos.
Aiming to always offer an authentic experience for their readers, the company promises to go bigger and bolder for this year's conference. DeBaun sits down with rolling out to give attendees a sneak peek at what they can expect this year.
What are you most excited about for EmpowerHer17 this year?
So EmpowerHer is pretty huge this year. We are doubling the size. Last year, we sold out and it looks like that will happen again this year. I'm really excited about being in Chicago because I feel that oftentimes the Midwest is overlooked when it comes to big events like this. A lot of times conferences are hosted in cities like LA or New York. I'm looking forward to bringing this type of energy and creativity and making it more accessible to people in this region. Besides, summertime Chicago is literally the best place on Earth.
With more creatives coming this year, how can they get over the fear of networking?
I think that people should approach conferences in a few different ways. One, they have to get their mindset in the right state. Remember that every single person is coming to this conference because they want to connect with someone else. Once you make the assumption that everyone attending is open to meeting new people and having conversations, then you can say that it's actually a duty to be available and interact with other people. If people focus on how they can provide value to others instead of what they will get, then it creates a much more fluid conversation.
The second thing is that you will never get this moment back. I say this all the time but it's not about me, it's not about the speakers but it's actually about the space we have created where we intentionally decide to make an atmosphere for each other in the next 48 hours.  Remembering that this experience is a reflection of every person's energy is what will set it apart and make networking more enjoyable.
Between the speakers and creators attending EmpowerHer17, what makes these women a fit for this conference?
So the theme of this year's conference is "Live Your Best Life." One of the things that I think is really important to me as I mature into my mid-to-late twenties is optimizing my life. Thinking of not only waking up and getting my day started but being mindful of ways I can make my day go smoother, to give more energy and make me more present.
A lot of conferences talk about being women in this and that industry but we wanted to highlight the mindset and habits of what makes a woman excellent. We are looking for women who embody that. Who have a track record of executing and being able to optimize their life. This conference is for any woman. You don't have to be the rock star creator or the influencer who has 100,000 followers on Instagram. This is for someone who is ready to take their whole life to the next level.
For first-timers, what is some advice on dealing with comparisons?
That's such a tough one. Lately, I've been going to a lot of conferences as well and these rooms have some of the top CEOs in Silicon Valley. It's really hard but my best advice is that you just have to do you. You are the only person doing what you are doing and that's important. You should honor that. It's impossible to compare yourself to someone else in a logical manner because there are so many factors that go into their success. We don't know the whole story or what challenges they have faced. So in a weird way, I try to build myself up and humanize them as much as possible.
In a practical way, how can attendees practice authenticity at EmpowerHer17? What do you do when you know you are veering off from your truth?
For me, I do the grunt work. At Blavity there is no task that is too small so if I'm willing to ask someone to do something, I am willing to do it myself. That mentality is something I try to remind myself of frequently. Another thing is to listen, and be close to our community. This helps you always remember why you started.
EmpowerHer17 is definitely an event that can't be missed. To learn more about the conference, visit empowerherconference.com. Also make sure to follow Blavity at @blavity and Morgan at @MorganDeBaun for future updates.