Vince D'Writer pens a tale about a winning lottery ticket that leads to scandal
Why did you write this book?
I wrote Mega Dollaz Mega Problems because so many people play the lottery with hopes of instantly changing their lives.
What's the story behind the title?
The story behind the title is to be careful what you wish for. Many of us hope to win the lottery in order to use the money to wipe our problems away. We don't realize even though the money will wipe away debt and the inability to obtain luxurious toys, it also introduces us to a new set of problems.
What do you hope readers will glean from this book?
I hope the readers will take from this story the old notion of be careful what you wish for.
How long did it take you to write this book?
It took me three months to write Mega Dollaz Mega Problems.
What was your regimen to complete this book?
My regimen is getting a workout followed by a relaxing shower. Once I'm in relaxed mode, my head is clear and I'm ready to hit the lab.
How did you arrive at this career choice? Was it a deliberate decision or a gradual and natural evolution?
I started writing books simply because someone told me I couldn't do it. When you doubt me all you're doing is motivating me.
What separates you from others in your field? What is unique to the experience that you create?
What separates me from others in the field is the fact that I watch what they're doing and then try to go in an opposite direction. I don't want to duplicate the same topics other authors are writing about. I want my topics to be fresh and relatable.
For those considering entering this arena, what skill sets do you recommend mastering? What traits are most conducive to success?
For those who are considering being an author I advise you to be confident, do your research, and keep writing. Many future authors don't become current authors for the simple fact they stop writing due to life issues or writer's block.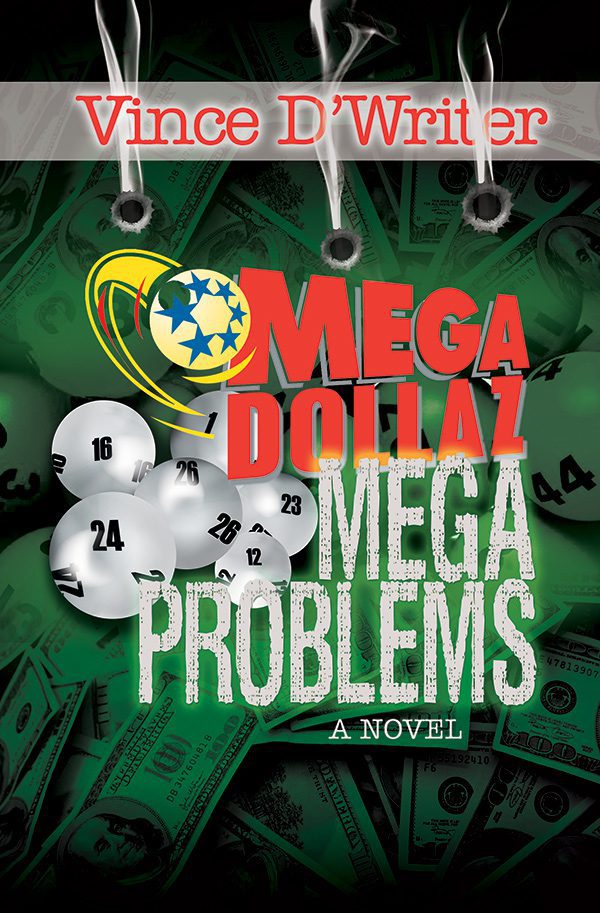 Do you think that there are any widely held misconceptions about what you do? If so, what are they and how do you work to dispel them?
As far as urban fiction as a whole I do think it is underrated. Similar to rappers, urban fiction authors tell an urban story, but in a different form. Hip Hop artists are rapping an urban story, and us authors are writing our story. I do believe that urban media outlets should focus in on the urban fiction genre. For example, most urban fiction outlets have a section where they introduce an unknown rapper and call it new hype or unsigned hype. Why not give opportunity for exposure like that to urban fiction authors?
How do you map out your goals? How do you measure your success?
I measure success by being one of the best. If you want to be the best, you have to be honest with yourself. Honestly, I'm not there yet. The past two years of being an author, I've noticed progress, but I still have a long way to go. When readers have a conversation about the top authors, and Vince D'Writer is mentioned, then I will feel successful.
Name two of your top role models: one from your industry and one from outside of it.
A person I look up to from my industry would have to be David Weaver. He is changing the game, and expanding it. He's put his imprint on the business as a writer and a publisher. Now I see he's expanding his platform with this new social media site named "Blac".
A person I look up to outside the industry would have to be my younger brother Oliver Smith lll. All his life he looked up to me, and he still does. I also look up to him because he's a guy who almost did the impossible and failed kindergarten, but now he's a lawyer back home in New Orleans. I watched him grow, and he's a perfect example of dedication, and working hard to achieve your goals.
Why do you consider continued learning important?
Continued learning is very important because the shape of the world changes every day. In order to keep up it's a must you learn new and exciting things.
What affirmations do you repeat to yourself that contribute to your success?
On a daily basis I tell myself don't give up. Sometimes people give up on their dream when success isn't instant. Many times in life you have to absorb pain in order to reach the point you receive the rewards. Some people give up when pain is inflicted. I've met quite a few celebrities, but I don't get excited when I see them. I respect them, but I don't put them on a pedestal because I know once upon a time he or she was just a person with a dream.
Please define your personal brand.
The Vince D'Writer brand is a brand that delivers a story you can relate to, and also teaches a life lesson.
My favorite vacation spot is my hometown New Orleans. Now that I live away from home, I really appreciate the food, and the ambiance of New Orleans.
What does it take to be iconic? In your estimation, who has achieved that status?
To be iconic you have to separate yourself from the pack. You have to be the one everybody else is chasing. A person to me who has achieved iconic status is Russell Simmons. Before a P Diddy, a Master P, a Birdman, a Jay Z, or a Dame Dash, we had Russell Simmons. He provided the urban community with the blueprint on how to become a mogul. He did the music, clothing line, Def Comedy Jam, and from there he expanded into multiple business ventures. Russell Simmons is definitely an icon who paved the way for those who followed him.