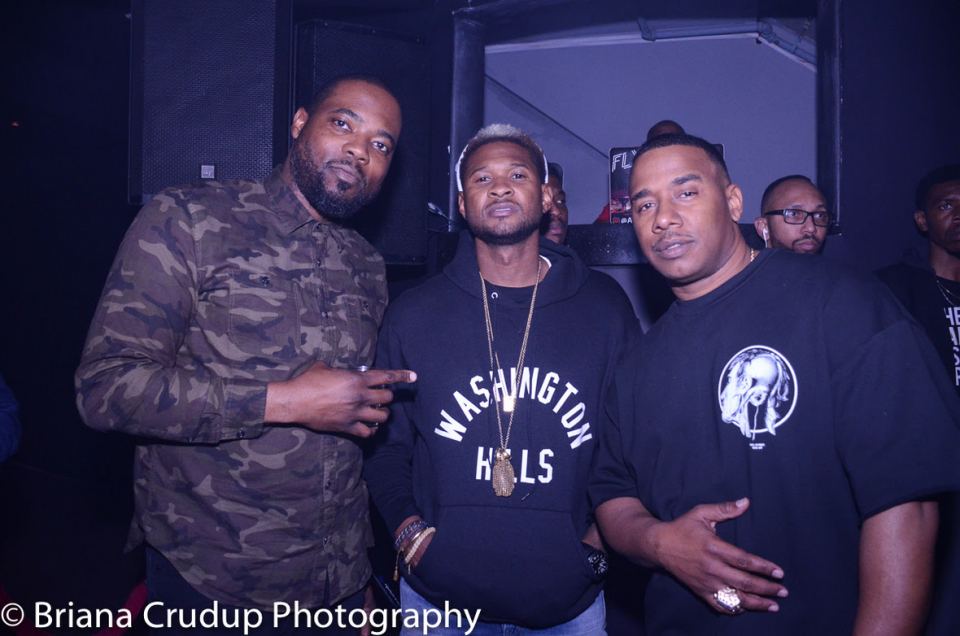 DJ, producer and label exec Kawan "KP" Prather recently celebrated his birthday party with a few industry friends. Held at Alibi in Atlanta and powered by Martell Blue Swift, the party proved to be a gathering of some of the top entertainment figures in Atlanta.
Attendees included Usher, Big Boi, Jermaine Dupri, David Banner, Organized Noize, producer Bryan-Michael Cox, Ariane of VH1's "Love & Hip Hop Atlanta," and Hustle Gang's RaRa.
Following the event, KP shared his thoughts.
"I want to thank my friends and family who came out to Alibi Lounge, last Thursday, to celebrate my birthday with me! It warmed my spirit to see my mom partying with my friends from so many different spaces in my world. That day, there was the I-85 highway incident that happened, a rain storm and we lost a great man in the music business, Garnett Reid (RIP). And with all of that, people still came out to support, and I love and appreciate every single one of you for that. Special thanks to my 'great team,' all of the DJs for keeping the music great and to the folks at Martell, for keeping the party going," KP The Great stated.