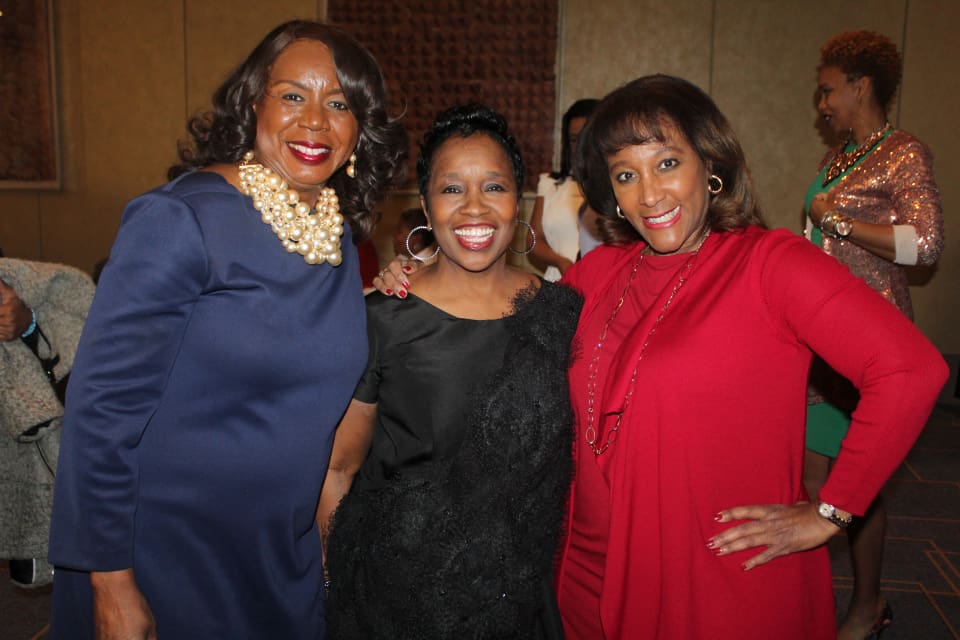 Many of Chicago's best and brightest women filled the banquet hall of the Hyatt in Chicago to honor this year's awardees at the 2017 Black Women's Expo Phenomenal Woman's Gala. Congresswoman Maxine Waters was the keynote speaker and the night proved to be more memorable than expected.
The night is an opportunity to honor those powerful Black Women who have made a significant impact on the community through their strength, love, talent and determination. The honorees were Barbara Bates of the Barbara Bates Foundation, Rona Forté of Walgreens, Jerline Lambert of Lambert Realty, Diane Latiker of Kids Off the Block, Cosette Yisrael of LUV Institute, Lisa Rollins of UNCF, Debra Vines of The Answer Inc, Pastor Jolinda Wade of New Creation Binding and Loosing Ministries, Toi Salter of Salter Financial Management and Lori E. Lightfoot, president of the Chicago Police Board.
Early in the evening, a group of protestors crashed the event to speak against Lori E. Lightfoot, claiming that she is not a Phenomenal Woman and that she is aiding in the cover up in the investigation of the Laquan McDonald shooting, a young Black man who was shot 16 times by Chicago Police officer Jason Van Dyke. The group could be heard shouting "16 shots and a cover up" as they were being escorted from the building.
Once the awards were distributed, Congresswoman Maxine Waters entered the venue. Congressman Danny Davis described her as a legislative warrior. Waters took the stage and with no hesitation went after Bill O'Reilly, who recently insulted Waters on a national television show. "I want to remind people that this Bill O'Reilly is someone we need not pay attention to because his day was coming. Now, as God would have it, over 40 companies have withdrawn their adds from the 'O'Reilly Factor,'" said Waters.
That statement drew cheers from the audience. Waters took her keynote address to heart and used it as a platform to provide Black women with statistics and resources that will help them get to the next level. Her conversation concerning President Donald Trump was one where she did not pull any punches and where she labeled Trump and his associates as the Kremlin Klan, because of their close relationships to the Russian government. She then took time to lay out proof of their involvement with documented dates and encounters. Her disdain for Trump is clear and she mentioned she would not stop until he is impeached.
This proved to be an extremely memorable gala and those in attendance who were in tune left with valuable information to change lives.
Take a look at a few pics from the gala below.