T.I. confirms in a new interview with Angie Martinez that he and wife Tiny have split. "There is no beef [with Tiny]. We good. We straight. Everyone else got the problem. We see each other. We speak. We talk. We spend time together. That's still one of the best friends I have in the world. I can just be a better best friend than a husband."
Martinez responds laughingly, "Women hate to hear that s***."
Clifford "Tip" Harris, aka T.I., and Tameka "Tiny" Harris wed on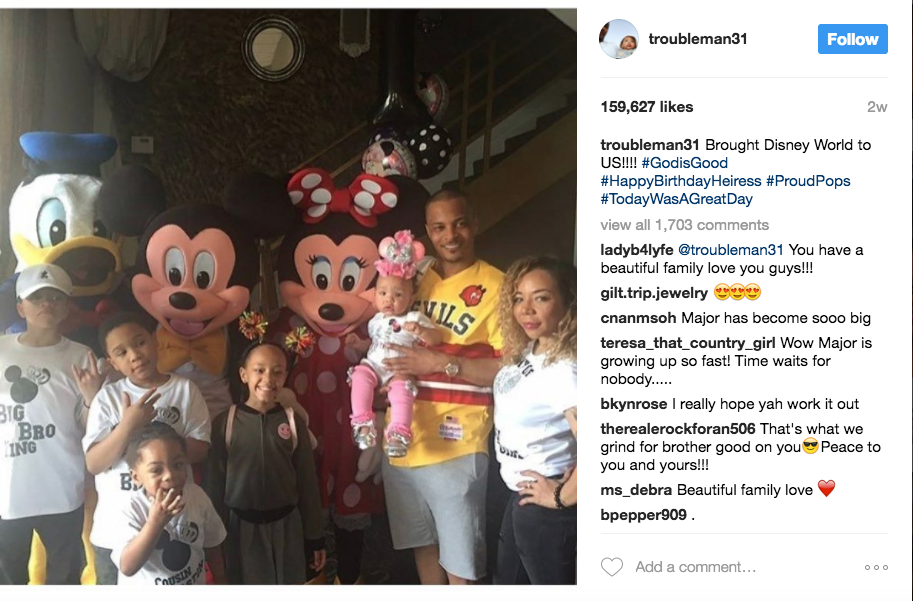 Despite the harmony displayed in their family photo at their youngest daughter, Heiress Diana's first birthday party, and the upcoming season of "TI, Tiny and the Family Hustle," the Harris bunch is presently living separately.
He adds, "Marriage is going to distract me and deter me from taking my family onward and upward…I don't always have time to do the thoughtful things a husband does…it could be seen as selfish, but I have a hard time seeing something as selfish if it helps so many other people."
"T.I. & Tiny: The Family Hustle's" final season premieres Monday, April 17, 10 p.m. EST on VH1. Will you be watching their farewell?