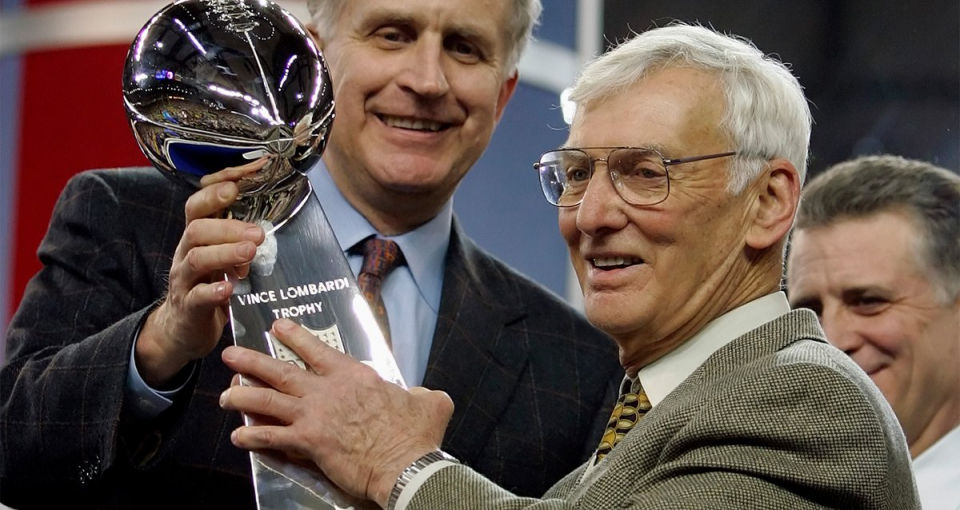 Dan Rooney died at the age of 84 on April 13. Rooney was the eldest son of Pittsburgh Steelers founder Art Rooney and he became the owner of the team for 15 years before handing off the duties to his son Art Rooney, Jr. Rooney's impact on the game goes way beyond the Steelers six championships, however.
In addition to being the Steelers owner, Rooney was the chairman of the NFL's diversity committee when the Rooney Rule was implemented. The Rooney Rule went into effect in 2002. It required that all NFL teams searching for head coaches interview at least one minority candidate for the job opening. While the NFL almost had 65 percent of its athletes being Black, only six percent of the league had minority representation as head coaches. Before the rule became official, there were only seven minority head coaches in the history of the NFL. Next season, the league expects to have at least eight minority head coaches in 2017 alone.
Rooney's Steelers themselves hired Bill Cowher's replacement, Mike Tomlin, after avoiding to meet the bare minimum of the Rooney Rule. The Steelers brought in now Carolina Panthers head coach Ron Rivera as their minority candidate to interview for the vacancy before moving onto the rest of the non-minority candidates. Then, the Steelers heard Tomlin's name come up in coaching rumors and they brought him in for an interview. Rooney denied Tomlin was only interviewed because of the rule, however, Tomlin remains one of the eight minority head coaches today.
Former President Barack Obama named Rooney the United States Ambassador to Ireland during his term and he admitted Rooney surpassed his expectations in the role.
"I knew he'd do a wonderful job," Obama said of Rooney in an official statement following his death. "But naturally, he surpassed my high expectations, and I know the people of Ireland think fondly of him today."