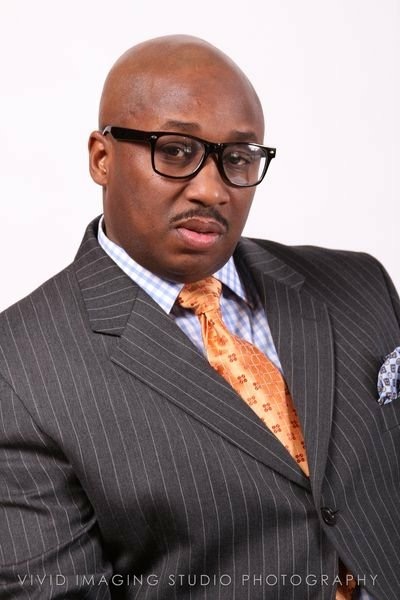 Prison B.R.E.A.K. is an acronym for Building Relationships Empowerment and Knowledge.
Soldiers and inmates have something in common: war. Our wars are both internal and external. They both lead to a demise of sorts. On the one hand, there is the kind of constant emotional battery that takes the lives of intrinsically good men and women. It's the memories of a life before, of loved ones hundreds of miles away, of finding oneself out of the proverbial loop. On the other hand, there are threats against your physical being, both governmentally sanctioned and not, that could potentially send a person back to the place they once called home in a modest pine box.
And for those that do make it out with their bodies intact, it is the post-traumatic stress of the ordeal that will leave them irreparably damaged. So damaged that we close it up, lock it away inside of ourselves where it becomes a knot of unspeakable yet unforgettable pain. Yes, this is what we have in common: once whole men and women, now casualties, to some degree, of war. We are the many who will rarely ever discuss what happened in prison, or at war among people who have not been to prison, or war.
I am one of the many — entrepreneur, philanthropist, convicted felon. I spent 10 nonconsecutive years in the penal system. I risked my life and freedom for the maintenance of fatherhood. I sacrificed myself for what I believed was worth it. I'm home now and things have changed. I've grown and tapped into the divine power that I've had all along. The challenges though, the stints behind the wall, have led me here, to this page. I have no regrets.
I'm sharing my story so that other parents who have been where I have been will know that there is redemption on the other side of our experience. I will share our stories here. I will give voice to the over two million children in the United States placed in the care of others as well as the incarcerated parents who would give anything to change that.
This is our space, the place where we will meet regularly to chop it up, to laugh and to cry. So, let us begin.
First, we have to be clear about what incarceration is at core. It is a systematic structure designed to dismantle families, Black and Brown families in particular, generationally. These platforms allow us as a community to thwart this effort by implementing a series of carefully programmed initiatives designed to strengthen our family units.
Since communication is the key to everything, it is important for incarcerated individuals and the loved ones of incarcerated individuals to communicate what they think, and how they feel, freely and without trepidation. Each of us has the right to self-express. We can do so [with] love, with peace and intelligence.
Inmates: Open the lines of communication with your parents, spouses, siblings and children. Allow them to know what led you to where you are. Give them entry into who you are by being forthright and honest about what has transpired and why. Do so in a way that does not place blame, be sure it is not rooted in anger. This is the springboard from which you will begin the process of healing. Allow them to respond, in their own time. Be patient.
Loved ones: You have the right to respond, or not. Should you choose to respond, do so with empathy and respect. Allow yourself to understand their truth, let them know that their words are safe with you. But also, let them know how their actions have affected you, do not hold back. Let them know how, or if, you are willing to move forward. Set boundaries, be honest and know that you have a right to feel how you feel.
Dave Bishop is the founder of the nonprofit organization, K.I.T.E. Inc., Konnecting the Incarcerated Through Excellence. The mission of the organization is to provide mentoring and support to children, younger than 18 years of age, who live in urban, underrepresented areas, and have at least one incarcerated parent. K.I.T.E. facilitates programs dedicated to providing financial assistance, emotional and crisis counseling, and educational and life skills training.
Connect with Dave:
www.Savemykite.org
IG: Kite_Inc
FB: KITEUSA IG: @davereign
Twitter: @davereign