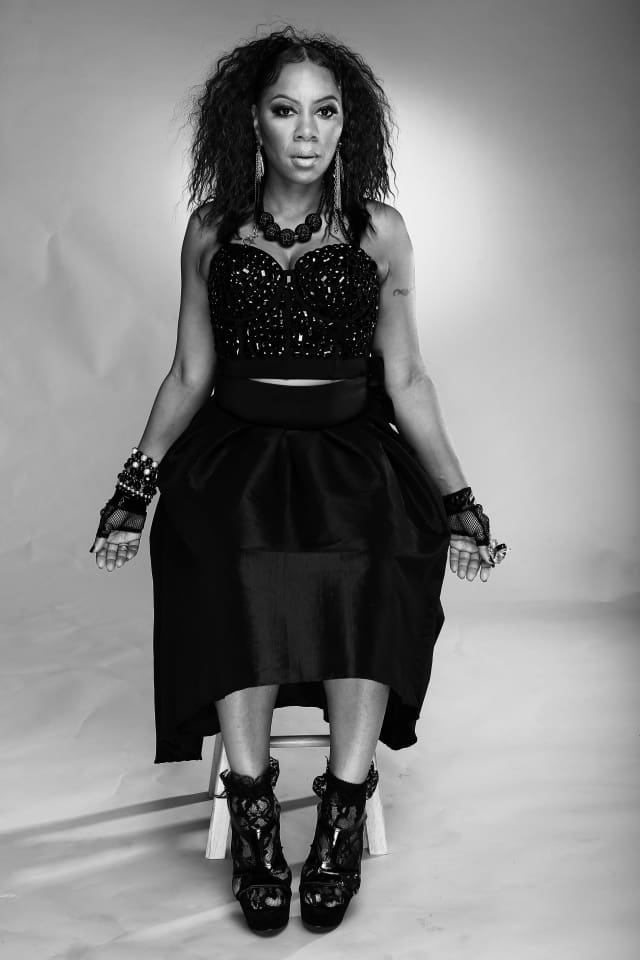 Nowadays, everyone seems to have a side hustle. Whether it's driving for Uber, being skilled at taking cars apart and putting them back together, or doing bomb hairstyles for a little extra pocket cash, having a side hustle can be a great source of additional income. Carleta Poydras, a Detroit native, is a prime example of someone who made her side hustle work for her. Taking a lesson from the admiral Queen B "A diva is a female version of a hustler," and Poydras embodies this to the fullest, helping to maintain the public's health as a physician assistant in orthopedic surgery during the day, and earning additional income through her semi-pro bowling career when she's off the clock.
How did you get into bowling? How did you know you wanted to go semi-pro?
I was introduced to bowling by my mother, Patricia Ward. She was an avid [bowler] when I was a child. I grew up running around the bowling alley with my friends, many of them remain my friends to this very day. Our parents bowled, and while they bowled we played. Or we went down to the other end of the bowling alley and we bowled! By the time I was twelve I was bowling in youth bowling leagues on Saturday and Sunday mornings.
How do you manage to find the time for bowling in addition to your professional career?
Time management has always been a challenge for me! Luckily most bowling events are not during traditional working hours. Leagues are in the evening, starting at 6:30 to 7 p.m. And tournaments are mostly on the weekends. Sometimes I may have to take a vacay day here and there for travel time to tournaments. It can be tiring, but it's very rewarding when you do well.
How long have you been bowling semi-pro?
I have been bowling in adult leagues (not really semi-pro) for almost 20 years, but I have competed in semi-pro tournaments on several occasions throughout my bowling career.
Are you ever forced to choose between tending to your career as a PA over bowling or vice versa? If so, how do you deal with prioritizing one over the other?
When I worked in sports medicine at the collegiate level, bowling always took the back burner and I didn't like it. I've been a physician's assistant for six years now, so I don't really have that problem anymore. However, there are times when my patients at work take precedence and I may miss an occasional league night. I'm OK with that because it's just as gratifying, if not more, to help people in a time of need. It's a professional decision and an easy one to make. I always tell myself, "If that were me or my loved one, I would expect a medical care professional to stay late for me."
 Around about how much do you make in a "good" game monthly? 
On average, I win a modest annual salary.
What advice do you have for women who want to earn extra money on their side hustle, and keep it sexy?
I encourage all women to make the most of themselves! The more you nurture your talents, the more marketable you become. I don't like the idea of being pigeon-holed. I want to do it all, and excel in everything I do! Explore new ideas. Many times this will evolve into new opportunities for you. Look for opportunities to network. I feel like you are always auditioning or being interviewed. You never know who is watching. When you have something to offer, it will be apparent and it cannot be denied.