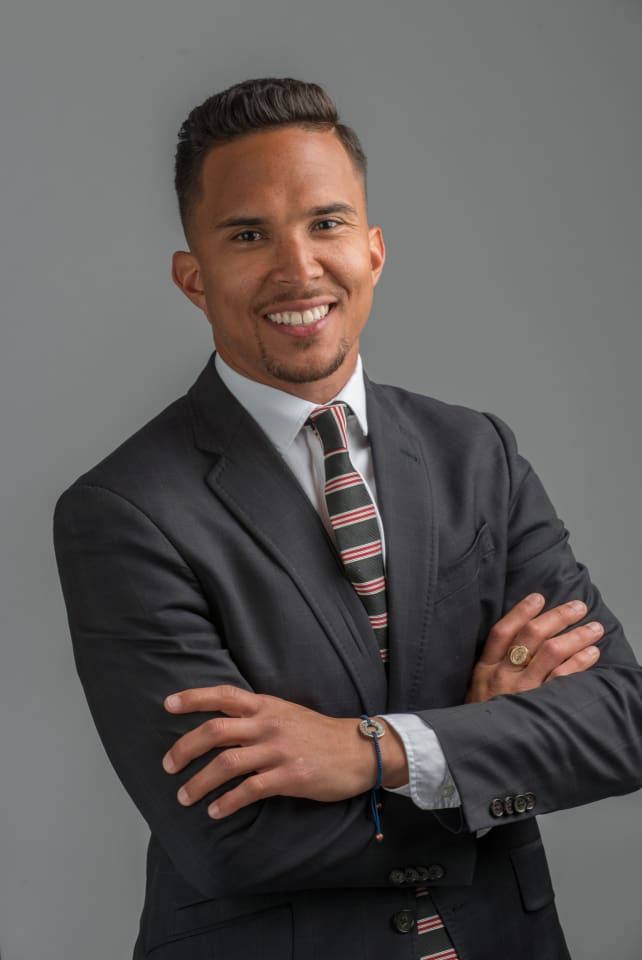 Cirilo Reyes Manego III, JD, is a campaign associate who is very deliberate about forging meaningful relationships with grassroots organizations that engage in democracy, economic, and voting issues.
Here, the Mississippi College School of Law graduate shares his views on education and activism.
What is your title and job description?
Campaign associate. My role as a Campaign Associate is a very fluid. Typically, I am in between two or more campaigns, adding capacity from an organizer standpoint. The role, however, is not limited to those instances. Coalition building with partners within in the progressive movement would be another component of what I do on a daily basis. A role I am proud of, which happens to be outside of the campaign associate role, is being an intern coordinator. The role, itself, provides me with opportunities to speak to college students in Washington, D.C. about internships, the importance of activating themselves in politics, and to answer any questions they may have.
Tell us about your education.
Education, what a word. I would describe my education as both, formal and informal or, to put it another way, there was the classroom and then there were the "streets." Hence the reason there are terms coined as "book-smart" and "street-smart." You need them both, especially if you are from a city like New Orleans. This means that my "teachers" didn't just come from traditional teachers or professors. There were also folks from "around the way" or from the "block" that you would listen to and observe. (I think it was Yogi Berra that said, "You can learn a lot by watching.") And so, I watched: I learned what to do and what not to do.
The nontraditional didn't all come from the "streets" per se. It also came from my parents. My mother was the talker. My father, well, not so much. Many of those life lessons came from her driving me and my siblings to school in the morning, at the kitchen table, and/or family functions. In this sense, "family" could be, literally, anybody that has been to her home more than once. I'm thankful for all my family that has poured wisdom and guidance into my life when. Even when they assumed I wasn't listening, my hope is that they see now that their words did not fall on deaf ears.
The majority of my formal education I spent in public schools, from kindergarten through ninth grade. I ended up transferring schools, however, after my ninth grade year. I spent the last three years of high school at a local private Catholic school on an athletic scholarship. From there, I moved to Tallahassee, Florida where I spent four years at Florida Agricultural and Mechanical University. I graduated with honors earning a Bachelor of Science degree in health science.
I took almost five years off, living in Los Angeles, before attending Mississippi College School of Law. While in law school, I spent a great deal of time working with criminal defense lawyers. The last semester, however, I made a seismic shift in which I served as an extern in the House Committee on Homeland Security on Capitol Hill. To be honest, if it had not been [for the] Office of Hind's County Public Defenders, I don't think I would be involved in politics like I am now. My exposure to our criminal justice system (or justice-less system) really kick-started my activism. In particular, I remember discovering that 93 percent of those convicted under Mississippi's statutory rape statute were Black men. So, not only was there this overwhelming weight of seeing courtrooms of Black men shackled at their hands and feet every day but appreciating and understanding the impact a statute can have on a single group. It was truly eye-opening.
Another great teacher for me was my own failures. I say that with a great deal of pride. I firmly believe that there are some things a classroom, the streets, parents, mentors, and/or friends cannot teach you. I say this all the time, and it's the truth, at least in my thinking: "If I ended failing 9,999 times, but my 10,000 try is what made me successful, I'll take it. It is when we are going through those times we learn the most about how much we have in the tank to persevere in life.
Why did you ultimately go to law school?
I ultimately attended law school because I always thought I would. My mother was a paralegal for years and she would bring home cases to read. My favorite part would be digging into the facts of each case. That feeling never subsided; it only grew.
What does activism mean to you?
Let's not complicate this. Activism is being engaged in the Struggle. It is constant. It is relevant. It is needed for justice and equality. It is love for human life.
What will it take to get the people involved in our political process to impact change?
In my opinion, the notion of getting more people involved in the political process is multifaceted and should be approached carefully. First, government needs to become more representative of the United States. Although there have been more Black and Brown people elected to local, state and federal seats in more recent elections, we are still some ways away from being where we need to be. Second, until Black and Brown people are invited to the table at the outset — not when everything has been already planned — it will always be relatively tough to engage people that have been historically made to believe, on various levels, that politics is not for them. Just imagine for a second someone planning your entire life for you without you ever having a chance to chime in. I'm certain you would be rebellious and apathetic to the plan set before you. Third, I'm not sure if this would necessarily get more people involved but overturning Citizens United would serve as a catalyst, placing the power back into the hands of the people instead of the power residing with big corporations. Putting race to the side for a second to discuss politics on a broader level, I think establishing sustainable infrastructure on local and state levels that would activate more people during those elections would ultimately attract more people to the political process. Which, in turn, will serve to increase transparency around this hushed, but very important process. My final suggestion is to educate young people about government well before they are 18 and perform informative mock elections in middle schools and high schools. Therefore, by the time those students become of age to vote — which should be lowered, in my opinion, to 17 — there will be a foundational understanding of the political process.
How have you processed President Donald Trump thus far?
He is someone that is delivering or attempting to deliver on his promises, which he made to his voters. It is the reason he can say the vilest things or attempt to implement discriminatory policies or talk about building a wall or ending health care without a plan or refusing to show his taxes or what have you. I recently saw a CNN interview where all but one of the nine Trump supporters on the segment that day gave Trump an "A" grade. Incredible. But hey, perhaps, it's not about actually delivering on your promise but more about the attempt. One thing is for sure: his promise of "draining the swamp" could not be further from his nominations. This is probably the swampiest the swamp has ever been. Trump reminds me of a brainstorming session. He will throw anything at the "wall" until something sticks. The wall, in this case, refers to his supporters. The level of hypocrisy flowing from his entire existence, his cabinet, including his tweets, which by the way is ridiculous in its own right, is loathsome, at a minimum. But I don't want us to focus on his antics but instead on his policy. We should also be looking ahead to 2018.
What motivates you?
Life motivates me. Young people motivate me. The fact that I have only one life to live, which doesn't last forever, motivates me. The notion of leaving a lasting impact on my community motivates me. My family — blood or not — motivates me. Unleashing my full potential motivates me. Others walking in their purpose motivates me. Change, for the better, motivates me. The struggle and all its complexities motivates me to remain humble and activated.
What gives you the confidence to be an influencer?
I'm confident because I didn't choose my dream. My dream chose me. Those words remind me that I'm doing what God has called me to do. For me, it's not just about being an influencer. It has more to do with empowering people to adopt the notion that we should be operating on a system of love, not necessity.
What has been the biggest you thing had to overcome?
Myself.
What is your favorite book and why?
I can't say just one. It'll have to be two. The first is The Autobiography of Malcolm X as told to Alex Haley. The second is The Fire Next Time by James Baldwin. Each of these books changed my life in different ways.
Where do you see yourself in the next five years?
Living in a space that allows me to impact people in ways I never thought were imaginable.
What projects are you currently working on?
I have a few irons in the fire outside of my day job. One, in particular, is FADE Conversations, which stands for Focused. Activated. Deep. Conversations. The idea came to mind after observing and engaging in candid dialogue at the barbershop. The barbershop has always been a safe haven for many Black men to air out what is really on our minds amid the multitude of things happening in the world around us. But even those conversations can still be very surface level for the simple reason of being cognizant of who may be listening in and how we may be perceived by others. Hence the reason I decided to curate this intimate environment, free of press and cameras, tucked away from the pressures of always having to be "on," in a familiar place we call the barbershop.
There are two other projects I'm working on. One I'm not at liberty to speak on it at this moment in time but definitely wait on it. I'll put the plug out there on the other one, however. The Manego Group is putting together an event called The Social Justice Tee Party which will be taking place in June. More details to come in the very, very near future.
When and where will FADE Conversations take place?
The first FADE Conversation will be held at Upper Cuts in Washington, D.C., on May 15, 2017. The hope is that this is the beginning of something that can be packaged and taken to barbershops around the country. That being said, we shall see how this first one goes.
How do people stay updated with the latest?
That's easy. Folk can follow me on Instagram @cirilomanego3 and @themanegogroup. For any other inquiries, shoot a note to [email protected]