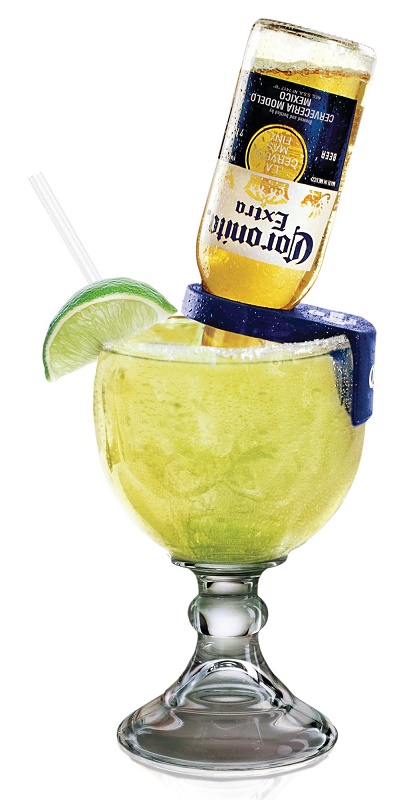 Classic Coronarita
INGREDIENTS
1 7-ounce Coronita® Extra
2 ounces. Tequila
1 1/2 ounces Triple Sec
1/2 ounce simple syrup
1 1/2 ounces fresh lime juice
Lime wedge
Salt
PREPARATION
1. Combine tequila, triple sec, simple syrup and fresh lime juice in a shaker. Fill halfway with ice and shake well.
2. Rim a schooner glass with salt and fill with ice.
3. Strain the mixture into the glass.
4. Open the bottle of Coronita Extra and flip it upside down so it's dunked into the drink.
5. Add a lime wedge and a straw.