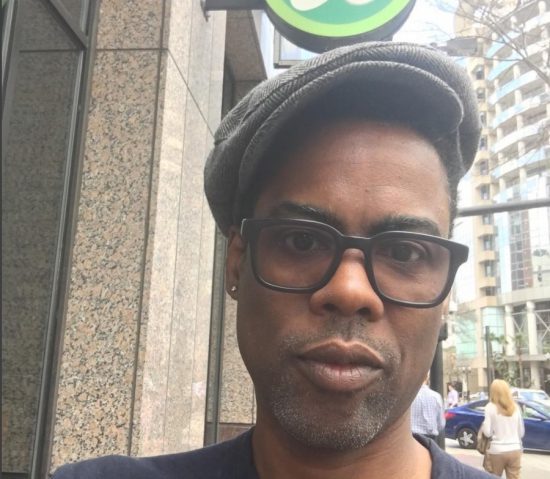 This past week, Chris Rock dropped some pretty major bombshells on his fans when he opened up about his divorce from his wife of 18 years, Malaak Compton-Rock, and admitted that part of the reason they divorced was because he was cheating on her. What made the admission even more scandalous was that he claimed one of the affairs was with a famous woman. Of course, fans began doing their own internet investigations and stirring up rumors about who the mystery famous woman is and now rumors are growing that the mystery woman is Rock's former co-star Kerry Washington.
As previously report, Rock opens up about his infidelity in his latest comedy tour and claims that he cheated on his wife with at least three women: a famous woman, a semi-famous woman and a woman who is a part of the working class. Rock explained that he stepped out on his marriage simply because he could.
"I was a piece of s—t," Rock said, explaining that he felt he had the right to cheat because he was famous and he was the one making the major money for his family.
"That's bulls—t," he admitted. "That actually goes the other way. My faults are magnified. Your significant other, if they really love you, has a high opinion of you. And you let them down."
According to the latest reports, the famous woman that Rock was cheating with was allegedly Kerry Washington, whom he co-starred alongside in the comedy-drama I Think I Love My Wife, which ironically may have been a film imitating Rock's life.
"He was cheating on his wife with Kerry when they were filming [I Think I Love My Wife] about him, ironically, having fantasies of cheating on his wife. That went on for a while, for like six months, and she found out. There's no gray area," said the source.
However, a source close to Rock's tour says that Rock's claims in his stand-up routine should be taken with a grain of comedic salt.
"I take it as a joke when he says he cheated with a famous person. He even says he cheated with a member of Destiny's Child, but not Beyoncé," the source said. "He was friends with Kerry around that time. They did the movie together. He was also separated from Malaak around that time. They were off-and-on a lot during their marriage. It was a rocky situation."
Do you think Rock cheated with Washington or do you think the rumors are too far-fetched? Let us know in the comments.