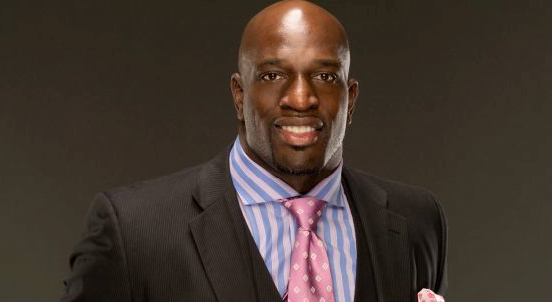 WWE star Titus O'Neil has been accused of assaulting a cameraman after a prank gone wrong.
Donald Anderson, who claims he was hired to film a "Swerved" segment in which O'Neil was selected as a target for an electric shock prank, has filed a hefty lawsuit against the Florida native, alleging that the pro wrestler assaulted him after the prank went awry. In case you're playing catch-up, "Swerved" is a product of the creators of "Jackass," in which WWE superstars and staff prank each other backstage.
TMZ Sports reports that O'Neil, 40, allegedly knocked the wind out of Anderson after being zapped, resulting in massive injuries to his hand, fingers, and wrist. The incident apparently occurred after O'Neil lost his mind and kicked Anderson, knocking his equipment from his hand.
Per the lawsuit, which was filed in Los Angeles County Superior Court, the cameraman was also sent home "in fear of the possibility of further attacks by Titus," following the event which took place on May 18, 2015. Meanwhile, court documents also indicate that no criminal charges were filed in the case. It also isn't clear if police were ever involved.
Anderson is now demanding more damages to the tune of $1.2M. Considering his net worth is reportedly about $1M, Anderson may have to take a loss — if his suit has any backing.
According to a recent clip of "Swerved," this isn't the first time the series has taken pranks just a little too far. In the segment, which aired late last year, WWE Superstar Paige is seen running around the locker room, shocking employees with a cattle prod. Towards the end of the clip, a staff member can be heard claiming that being struck with the cattle prod is an assault.
O'Neil has not yet responded to the suit.