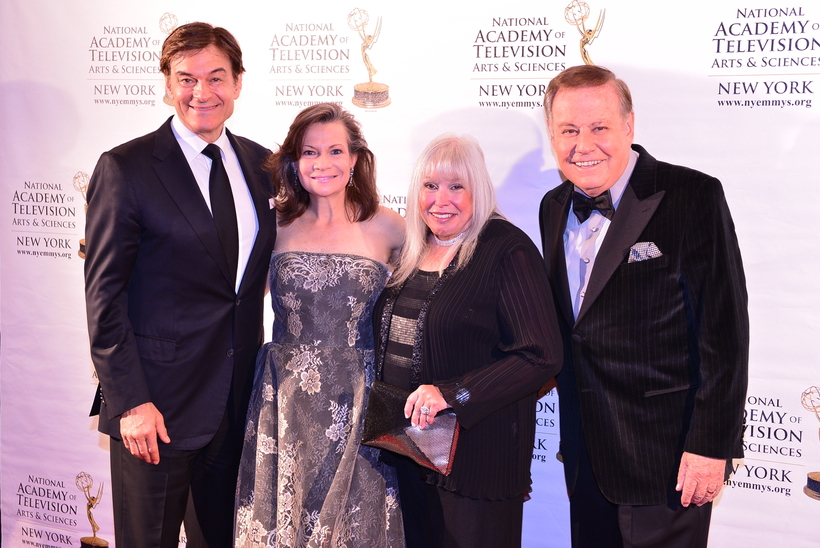 The 2017 New York Emmy® Awards were held on Saturday, May 6, 2017, at the Marriott Marquis ~ Times Square. The black-tie gala began with an exciting reception where nominees enjoyed cocktails and conversation. The 2017 Governors' Award was presented to WCBS-TV on the occasion of its 75th Anniversary. The New York Chapter recognized it as a pioneer in New York television. Presenting the award was Sami Gayle, actor, Blue Bloods, and CBS Television.
This year's festivities included a full line-up of renowned celebrity and media influencers and presenters, which included Dr. Mehmet Oz, who won the 2017 Emmy Award for Outstanding Talk Show/Informative.
Oz said, "I love the New York Emmys; it's so iconic because you get to celebrate the media capital of the world. It's nice to have ratings and other things but when you win the Emmy it means your peers respect what you're doing, which means the world."
At their annual gala celebration, the New York chapter of the National Academy of Television Arts and Sciences recognized their 2017 Emmy nominees for their outstanding achievements and pursuit of excellence. The highest standards of quality in the arts, crafts and sciences of television conferred the industry's classic and most coveted peer-recognition symbol of distinction, the Emmy.
More than 800 of the most important individuals in New York media attended the Emmy Awards Gala to salute the outstanding accomplishments of this year's nominees and awardees.
For more information or to join the NATAS movement, visit: www.nyemmys.org