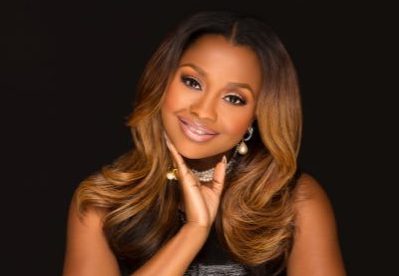 There have been few falls from grace that have been more talked about than that of former "Real Housewives of Atlanta" star Phaedra Parks, who was fired from the show recently after it was revealed that she came up with the rumor that Kandi Burruss and Todd Tucker wanted to drug and rape Porsha Williams. In the wake of her firing and backlash, Parks has allegedly claimed that producers told her to spread the lie. But executive producer Andy Cohen recently spoke out and claimed that it's untrue.
As previously reported, sources close to the show say that during the explosive reunion Parks tried to say that she was fed the rumor about Burruss by the production team.
"Phaedra tried to blame producers for manipulating the scenario, and it was cut from the reunion show. They're not allowed to break the 'fourth wall' and talk about production. It may not have been entirely Phaedra's fault, but she has to take the fall," a source explained.
A source close to Parks also said  "a producer told her the drug and rape story, which she repeated to another cast member. It snowballed. The editing was not kind to her."
However, in a recent interview, Cohen spoke about the controversy with Parks and denied that anyone on his production team told Parks to lie about Burruss.
"I don't believe it and also I know Phaedra and I know everyone in the group. You can't tell them 'Go say this on camera…' It' just doesn't work. You ever met a housewife? They do their own thing," Cohen said.
Cohen was then asked to confirm if Parks has indeed been fired from the show and although he didn't give a direct answer, he did explain why it would be very difficult to bring her back.
"Well look, we're looking at next season. And you have to look at where we left off, which is none of the women want to engage with her, so that's a tough place to come back from," Cohen said.
What do you think about Parks allegedly blaming the producers for drama on the show? Let us know in the comments.