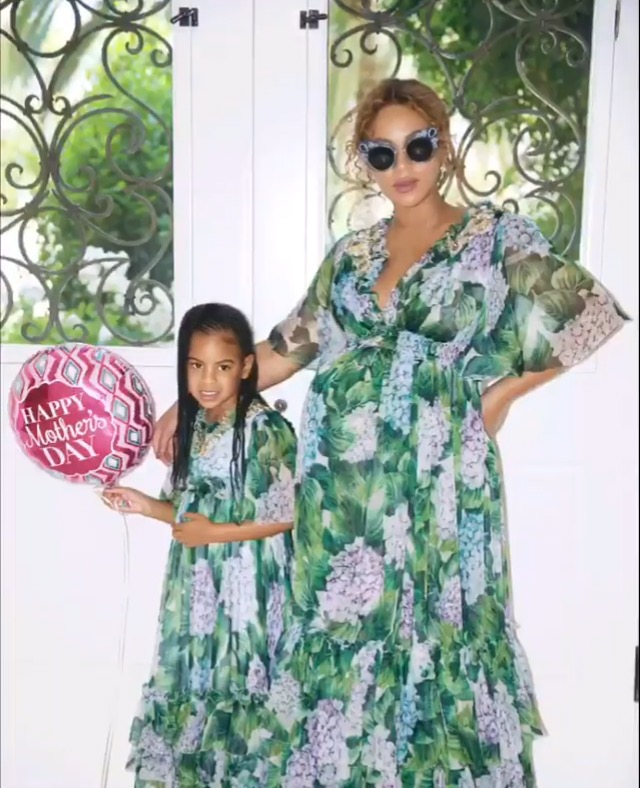 Beyoncé continues her countdown to welcoming her twins, with yet another epic twinning moment with daughter Blue Ivy.
On Friday night, May 19, the "Crazy in Love" singer shared a new series photos from Mother's Day, where she, Blue Ivy, hubby Jay Z and Knowles' mother, Tina Lawton enjoyed a visit to the Museum of Ice Cream in Los Angeles.
Draped in bright hydrangea-print chiffon dresses by Dolce & Gabbana (Bey's alone cost $5,395) the pair looked every bit of fabulous for their special day. Don't take our word for it. Check the out the adorable mother-daughter duo in the gallery below.
Do you love it? Sound off in the comment section.