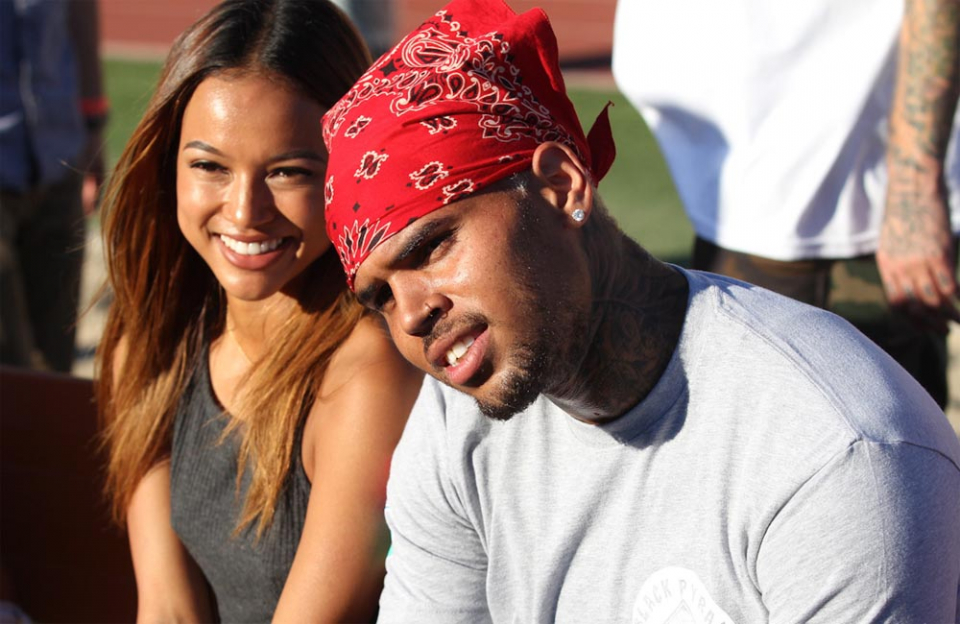 Chris Brown will reportedly not attend his court hearing on Tuesday, May 23 where his ex-girlfriend Karrueche Tran is hoping to gain a permanent restraining order against the star.
The 28-year-old rapper was due to appear in court for a hearing during which his ex-girlfriend Karrueche Tran is set to plead for a permanent restraining order against the star, but according to TMZ.com, Chris will not be making an appearance and will instead be represented by his lawyer.
Earlier this month, the "Loyal" hitmaker was handed a temporary version of the document ordering him to stay away from his former flame, but Tran is pursuing legal action to get permanent papers put in place after she alleged that Chris threatened to shoot her.
Tran also alleges that Brown "punched her in her stomach twice [and] pushed her down the stairs" several years ago.
Her lawyer, Michelle Trigger, said at the time: "This has been a frustrating endeavor trying to serve someone who was clearly evading service. I feel better knowing she is safe and we can now focus on securing her a permanent restraining order, rather than playing cat and mouse with Mr. Brown."
It was previously reported that Brown, who was on tour when the temporary papers were issued, had ordered his own legal team not to accept the papers on his behalf, leading Tran's lawyers to hire a server to track him down.
Tran's other lawyer, Patrick Blood, added: "Chris Brown has been served and we will see him in court.
"The allegations made under the original restraining order are still maintained and we look forward to getting to the merits, which up until now we haven't been able to do."
Brown had previously appeared to comment on the claims made by Tran in a video posted to his Instagram account.
In the video posted online, he said, "Make sure y'all don't be listening to all this bull—t man. I don't know what the f— they're talking about. Don't believe all that bull—t, bro."
Meanwhile, it has been claimed that Tran, 29, will also not be at the court hearing in person as she is currently in New Orleans filming a new television show, but the brunette beauty will instead testify over the phone.