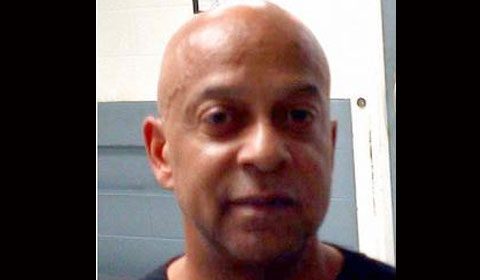 It must be good to be your own boss for Dekalb County Sheriff Jeffrey Mann when it comes to discipline. Mann was arrested for committing a lewd act in Piedmont Park in Atlanta in early May. The sheriff reportedly had his penis out and was spotted by an Atlanta police officer.
According to the police report, the officer states, "I allowed the male to get approximately 7 to 10 feet from me before I used my flashlight to shine it on the male. The male immediately fled on foot. I ran behind the male while yelling, 'Police. Stop!'
Sheriff Mann then took off running trying to escape from the Atlanta officer and gave up a foot chase a quarter mile away and was taken into custody. Mann is now under a state investigation initiated by Georgia Governor Nathan Deal with the Georgia agency that certifies sheriffs in the state.
Now it is being announced that Mann has decided to take disciplinary action against himself for being caught with his penis out. Mann sent out an email to Dekalb County Sheriff's employees that reads in part, "I cannot ask my employees to abide by a code of conduct unless I am willing to subject myself to it as well… In fact, I must be held to an even higher standard."
The email goes on to state that he will excuse himself from duty for seven days, which is the maximum penalty for the infraction of engaging in conduct that "has a tendency to destroy public respect … or destroy confidence in the operations of the county service."
Mann wrote, "The mere fact of placing myself in a position to be arrested is sufficient reason for this self-imposed discipline. I cannot, in good faith, fail to take responsibility for the negative and unwanted criticism brought to this great agency and the county, and I apologize to each of you. You deserve a leader who takes responsibility for his actions."
He further declared that he will soon donate the equivalent of one week's pay to charity. Sheriff Mann has not admitted guilt for his actions and has stated that the whole incident was a misunderstanding.