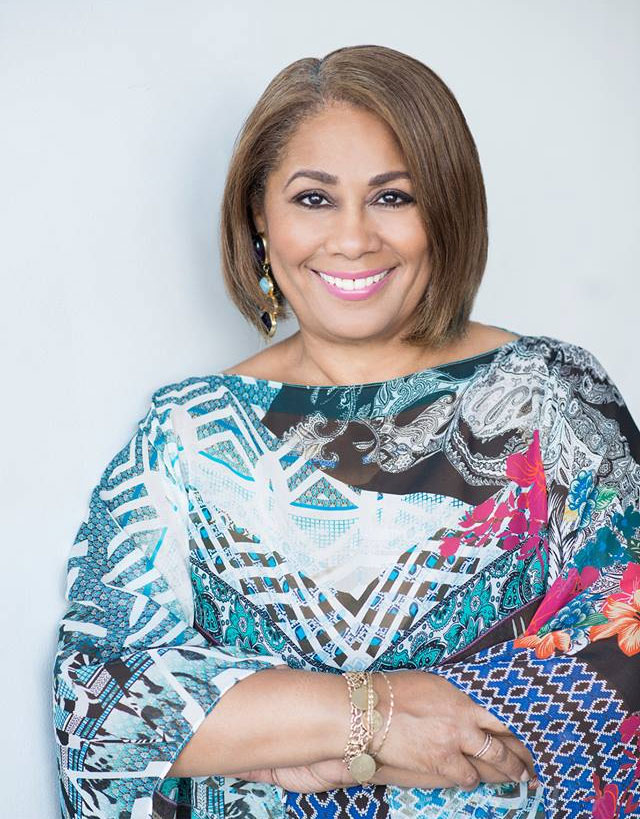 Music industry executive Dyana Williams has made social activism in music a part of her life and career. She spoke with rolling out about activism in music.
What role should social activism play with an artist? Is it too much to ask that an artist be socially responsible and culturally aware
No, it's not a lot to ask. But with the time period, it is the decision of that individual. I do celebrity coaching and I work with a plethora of artists. For some artists, it is very important to talk about social consciousness and for others, they could care less. It varies from individual to individual. But for African-American artists, it behooves them to be conscious and mindful of the community that enriches their culture.
What should a Grammy win mean to a Black artist?
A Grammy is a peer recognition of work that is voted upon by like-minded professionals who create music, promote it, market it and just about everyone I know wants a Grammy. It is a coveted award for artists from all over the world. It means your peers are saying, "You are talented and the music you are making is relevant."
Can you tell our readers about your company, Influence Entertainment?
Influence Entertainment focuses mainly on artist development, coaching, and crisis management. But we also book talent and produce major events and are involved in a myriad of activities related to the promotion and perpetuation of music and talent. I have worked with Rihanna, Usher, T.I., Puffy and have promoted many of their artists. We work with artists from all genres including working with the Dave Matthews Band to the Zac Brown Band, which is one of the biggest groups in country music. Just go to www.influenceentertainment.com to see our body of work and artists.
What three artists today represent the best of the face of Black music?
D'Angelo- I think he is brilliant.
Kendrick Lamar-  I like his level of consciousness.
Stevie Wonder- For his vast body of work and contributions.
What is your biggest source of concern when it comes to Black artists today?
My biggest source of concern for young Black artists today is that they do not know the music business. It is called show business; a lot of people are so concerned about getting signed or getting a deal that they do not "overstand" what that means. You are signing away your life and a lot of your privileges creatively. So I say that artists need to study and learn the business end of the music industry. It concerns me that a lot of artists want the pomp and circumstance, but they do not always want to put in the work. Now, that is a generalization. Not all artists are like that but far too many do not read and understand contracts. It is important for these artists to have a good team around them, people who know the business and can help guide their career.
How big is the impact of taking music programs out of schools for students?
I think it's tragic. Music is a universal language, it soothes our souls and inspires us. But look at the way schools today are setup, we are seeing too many examples of the feeding of the mass incarceration system.  No jobs, no extracurricular activities, bad or failing schools the very bone marrow and soul of education and learning is being sucked out. Schools that keep music programs are more likely to excel.
Do you think there is an emphasis on drug culture in today's music?
I think there has always been an emphasis of drug culture in music. But there are pockets of artists that concentrate on this aspect; it is not in all genres of music.
What would you like to say to our readers in closing?
I want to bring attention to June, Black Music Month, just like Black History Month. We want June to be a focus on the whole treasury of the Black contribution to music, not only our past and present but for generations to come. Black music is a multibillion-dollar industry and one of America's greatest exports around the planet. From dance, fashion, and language, Black music is in the cultural strata of countries around the world. We must perpetuate the culture of Black music. Don't buy bootleg and go to live concerts to see our Black artists today. Live concerts not only support the artists but also people behind the scenes such as the tour manager, roadies, sound engineers and many others.  All of these people depend on the income generated from consumers of Black music.  Music is the fuel and soundtrack to our lives.
I am on the board of the National Museum of African American Music. We just broke ground in Nashville. This museum will serve as a repository dedicated to all genres of Black music. Our Music Matters Luncheon June 1, 2017, in Nashville at the City Winery. We will be honoring Patti Labelle, Kirk Franklin, Teddy Riley, and David Porter.