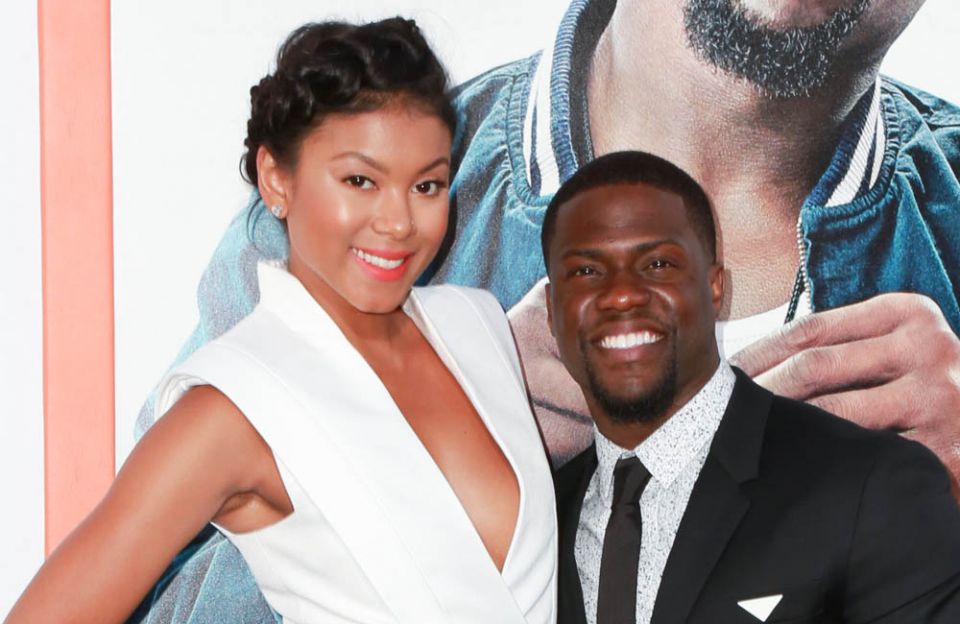 Kevin Hart is letting his wife Eniko name their child, as she "wears the pants" and makes the big decisions in their relationship.
The 37-year-old actor, who already has two children, 12-year-old daughter Heaven and 9-year-old son Hendrix with his ex-wife Torrei Hart, is expecting his third child, a son, with his 32-year-old wife Eniko Parrish Hart, and has said he's happy to let her make the important decision as she "wears the pants" in their relationship.
He said when asked who would choose their son's moniker, "I don't run my house, my wife does. I can't make these decisions. I do nothing, I don't wear the pants and I'm not trying to act like I do."
But the Captain Underpants star does have one rule he'd like to implement when it comes to bestowing a name upon their unborn son.
He added to People, "For me, I'm just thinking about anything with a Kevin in it. I don't care what it is as long as Kevin is in there somewhere."
The couple announced they're expecting a child together last month in honor of Mother's Day. The Central Intelligence actor said Eniko would be celebrating her "first actual Mother's Day" next year.
Kevin took to Instagram to share the happy news with his followers in a series of photos, including a sweet picture of the couple together, a photograph of Eniko wearing a crop top and shorts to show off her growing baby bump, as well as an image of the ultrasound baby scan.
Alongside the images, he wrote, "Celebrating Mother's Day with my beautiful wife. We are laughing at the fact that this time next year we will be celebrating her 1st actual Mother's Day. #Harts #Blessed. (sic)"
Kevin announced the gender of their child during the same post, as the image of Eniko flaunting her swelling stomach had the words "It's a boy" emblazoned over it.