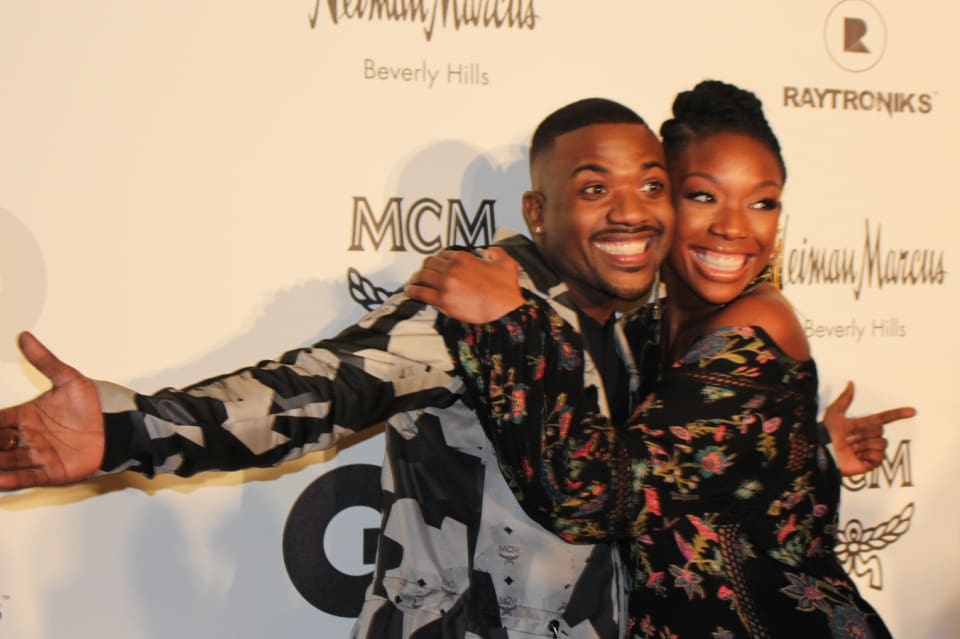 Singer Brandy Norwood is "home resting" after losing consciousness on a Delta flight.
As previously reported, the 38-year-old was removed from a flight by officers and paramedics around 7 a.m. on Friday, June 2, the Los Angeles World Airports police told Los Angeles' KABC. A spokesperson for the Los Angeles Fire Department told People units responded to an "unspecified medical complaint" just after 6 a.m. at LAX and that an "ambulance did transport an unknown number of patients to a local hospital in Los Angeles."
Though Norwood reportedly regained consciousness once escorted off the plane, the "Moesha" alum was ultimately transported to a nearby hospital, where she was announced stable, TMZ reports.
"Brandy has been released from the hospital and is now at home resting," a statement from her team posted to her official Twitter account read. "She has been traveling extensively as part of an ongoing tour and several personal appearances. In recent days she has taken more than 10 long haul flights, including internationally."
The statement continued, "She was in the studio all night until it was time for her to leave for the airport to catch a 5:45 a.m. flight. The stress of all of the traveling and working so incessantly has exhausted her. She will be relaxing for the next few days."
Meanwhile, the actress's brother, Ray J, caught up with TMZ cameras, where he further dished on Norwood's condition. "Yeah, she's good. She just needs some rest," said Ray J when asked if he was "scared" about the series of events. After revealing that a demanding performance schedule can often "be a lot" on Norwood, the "Love and Hip Hop Hollywood" star thanked those who helped his sister. "Thank you to everybody that helped out and all her fans who are praying for her."
While Norwood is scheduled to appear at a convention in Atlanta this weekend, Ray J confirmed he'll be stepping in for his sister so she can get some more rest and "take it easy."