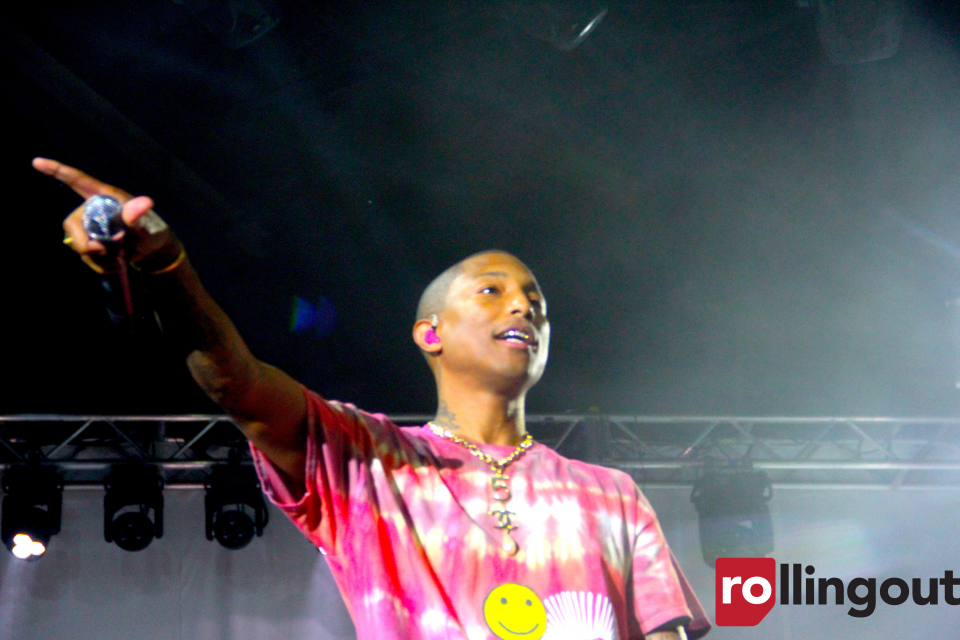 Roots Picnic has become a staple of summer fun in Philadelphia. For the past decade, the legendary Roots crew have curated the festival which has featured artists such as Erykah Badu, The Weeknd, D'Angelo, DJ Jazzy Jeff, Wu-Tang Clan, Gary Clark Jr., and Rae Sremmurd to name a few. With the 10th anniversary, The Roots took the festival to new heights with artists such as Pharrell, Solange, Jeezy and 21 Savage.
Here is a breakdown of the top performances.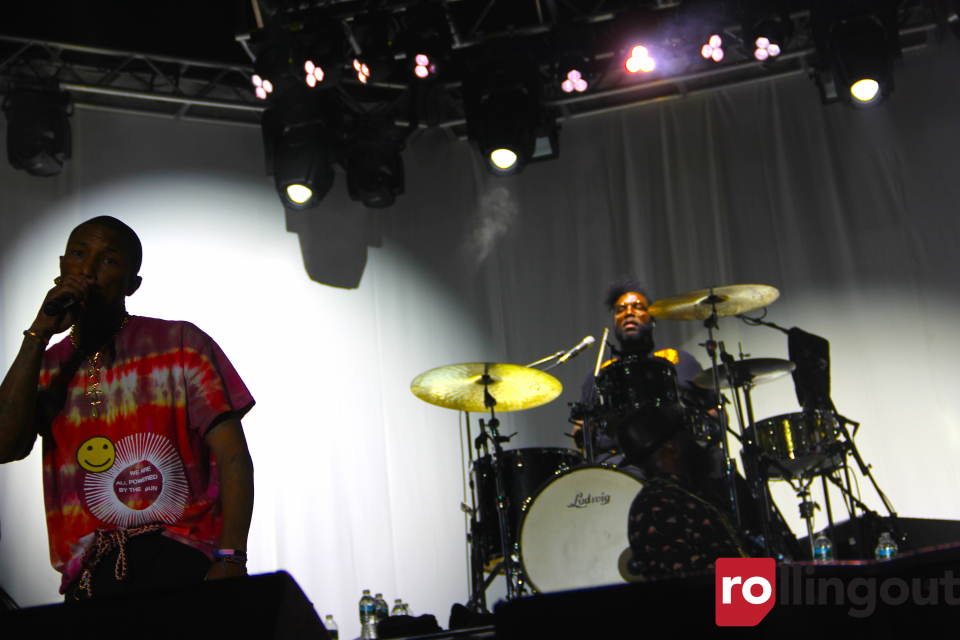 Pharrell
Pharrell served as the headlining act for the show. The Virginia native hit the stage shortly after 9 p.m. and performed hits from his vast discography with backing from The Roots. Questlove and crew handled the live instrumentation  while Black Thought provided lyrical assistance to Pharrell during performances of "Rock Star," "Provider," "Lapdance," "Blurred Lines" and "Run to the Sun." Pusha T joined Pharrell on stage and performed "Grindin'," while N.O.R.E. performed "What, What." N.O.R.E. would later call Pharrell, "The best producer of all time."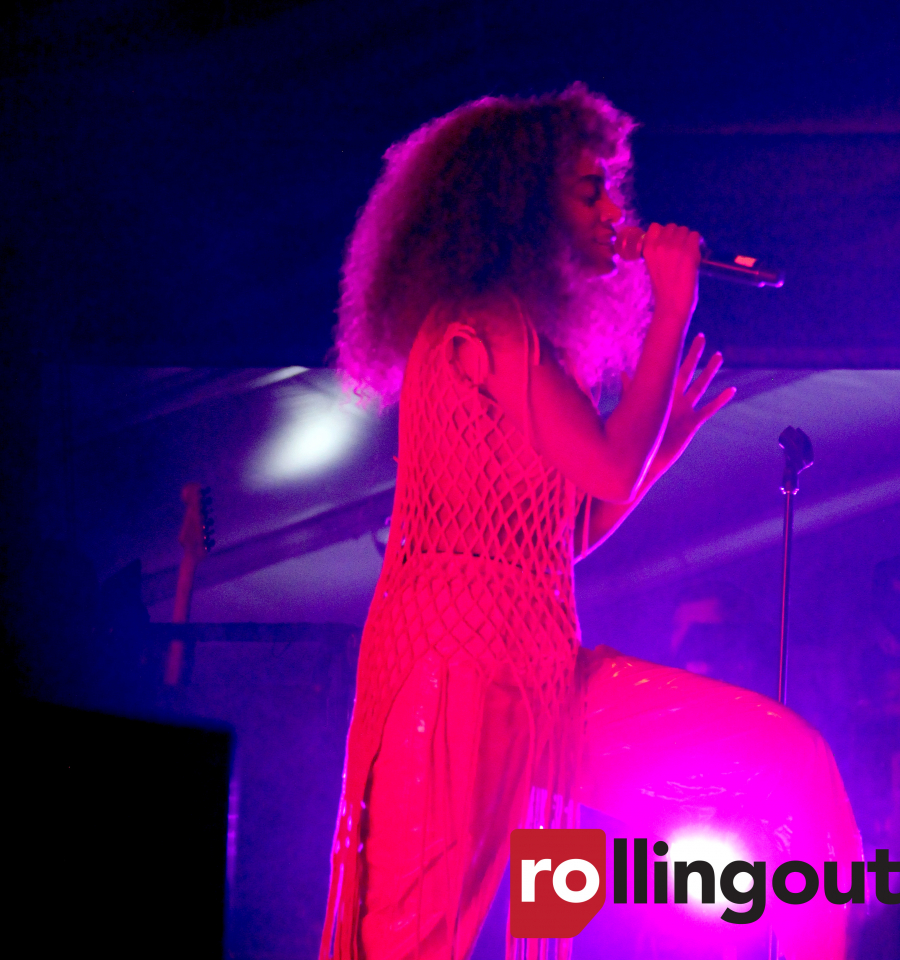 Solange
Dressed in all red, Solange hit the stage and provided the crowd with the essentials of Black girl magic. With her natural hair flowing and backed by a band and backup singers, Solange entered the stage to "Rise." It was the perfect segue to her hit "Cranes in the Sky." The Philadelphia crowd assisted as Solange sang, "I tried to drink it away, I tried to put one in the air, I tried to dance it away, I tried to change it with my hair." Solange also performed "Mad" and walked through the crowd during her performance of "F.U.B.U." Solange closed her set the liberating, "Don't Touch My Hair."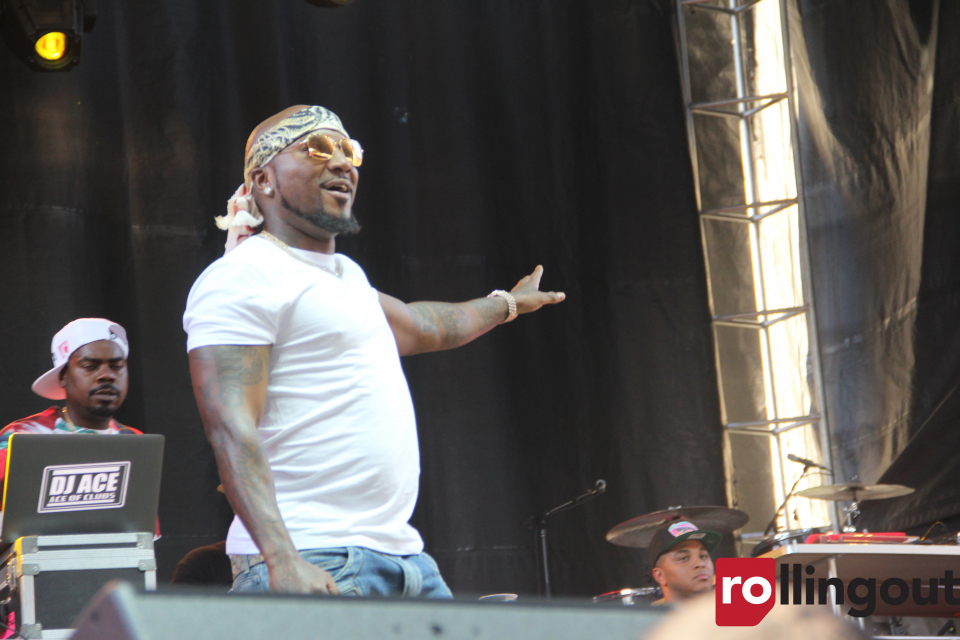 Other notable performances during Roots Picnic included Jeezy's exploration into classic trap music with songs such as "Put On," "Go Crazy," and "Lose My Mind."   Prior to Jeezy's set, 21 Savage provided the audience with the new era of trap music with hits, "X," and "No Heart." Thundercat, who has collaborated with Kendrick Lamar, Erykah Badu, and Childish Gambino, performed hits from his latest album, Drunk. Black Thought also hit the stage early in the day for his live mixtape set.
Overall, the Roots Picnic offered a variety of great music at the opening of Black Music Month.