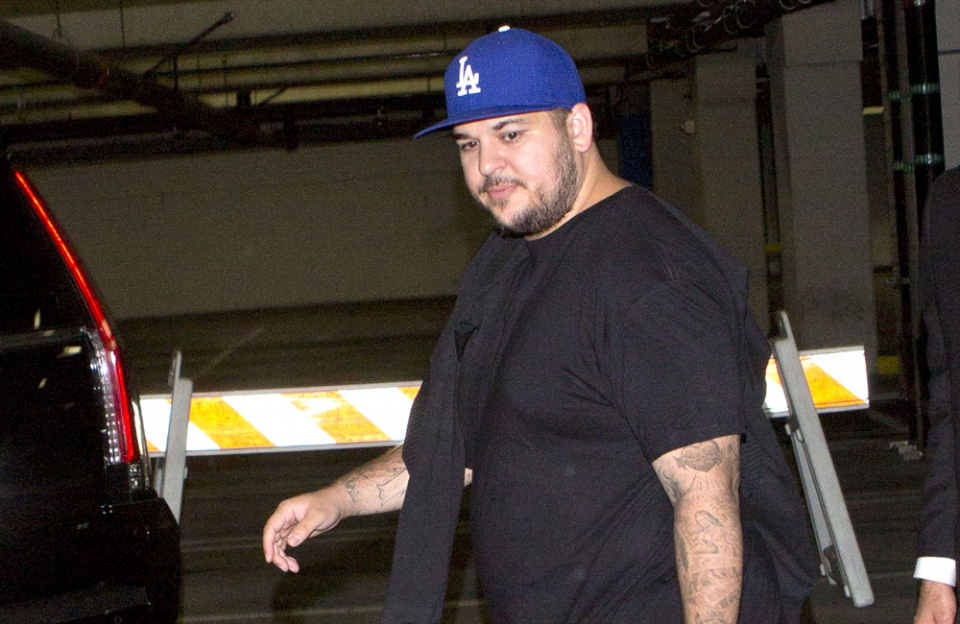 Mehgan James has been accused of "masterminding" a fabricated romance with Rob Kardashian in order to boost her popularity.
The "Keeping Up With the Kardashians" star admitted last week he was baffled by reports he was dating the "Bad Girl's Club" star, and though the brunette beauty said she was equally bemused by the rumor, it has now been claimed the 26-year-old reality TV personality was the "mastermind" behind the gossip.
Sources told TMZ James' team "planted the story" with a number of media outlets, in a bid to spread her name and grow her following. And it seems the alleged campaign was a success as the reality star has seen her Instagram followers double in a week to over 800,000.
Kardashian tweeted: "Wait reading online about some chick I'm dating Megan something. Not true never even met her or heard of her before."
James retweeted Kardashian's post before later adding a denial of her own, in which she seemingly hinted the Arthur George sock designer was behind the gossip.
She wrote: "Although I've been advised not to say anything, I will say, … I don't control the media but we all know who does. Im [sic] just as confused as everyone else."
The speculation about Kardashian and James came as the former 'Dancing With the Stars' contestant shared a gushing post about Blac Chyna on his Instagram page.
He wrote alongside a picture of the model when she was a teenager: "On my first episode of Rob's Random Cornball Thoughts is This young lady who grew up to be the woman I love and the mother of my child. She is beautiful and gave me my first child @blacchyna."
The star shared another picture of the 29-year-old beauty, whose real name is Angela White, in Spongebob Squarepants shorts when she was just 14 years old.
He captioned the photo: "Awww look at my little Angela at 14!!!!!! Hahahaha I LOVE YOU !!!!! @blacchyna."